Newsletter
Brands
Bestsellers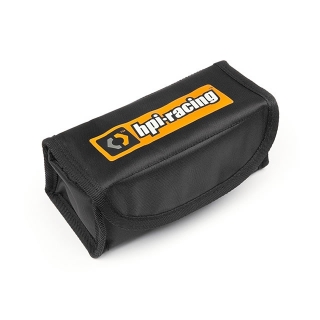 £11.99
Availability:

In Stock

Model:

107249

Brand:

Average Rating:

Not Rated
HPI Racing Waterproof and Fireproof Safe Bag for Storing Lipo Batteries

The HPI Plazma Pouch Safe Case is the ultimate protection for all types of batteries while storing, transporting, charging or cycling your Plazma batteries or any other brand of NiMh or LiPo batteries. The Plazma Pouch Case is flameproof and provides superior protection for your pit area and home from overcharged or damaged batteries.

Charge your LiPo batteries with complete confidence using this HPI Plazma Pouch LiPo Safe Case!
Write Review
Note: HTML is not translated!
Continue