Newsletter
Brands
Bestsellers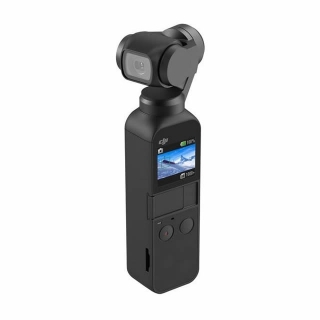 £319.00
Price Match Promise
Wireless Madness offers a price match promise to help our customers get the best deal possible at all times and all the while retain their custom. We aim to be as competitively priced as possible by scanning our competitiors prices. If you see an identical product elsewhere (other than our own promotions across our sites) including delivery, we will endeavour to match the price! In order to take advantage of this offer you must show us where it is cheaper.

Our price match applies only to UK Internet retailers and stores that have the identical product IN STOCK for immediate same day despatch or collection in store. Prices are compared not just on the product price but it also includes the cost of delivery. Price match critera only applies before an order is placed. Once an order has been placed we cannot price match retrospectively. For more details we request you speak to one our sales team staff on 01772 200 888.

Terms and Conditions: The price promise policy is done in good faith and can be withdrawn at any time without notice. A price match cannot be used in conjunction with other offers running on wirelessmadness.com. There maybe the rare case we cannot match a price and as such we are not able to guarantee price matching. The wirelessmadness.com Price Match Promise is subject to change and can be withdrawn at any time and is only available when the above criteria's are met.
Availability:

Model:

DJIOSMO

Brand:

Average Rating:

Not Rated
DJI Osmo Pocket 3-Axis Stabilised Handheld Camera and Gimbal

The DJI Osmo Pocket Handheld Camera is truly pocket-sized – pop it in your jacket or bag and bring it along with you on day trips and holidays. It's small enough to take it with you everywhere, so you'll always be ready to capture those spontaneous moments.

The perfect tool for vlogging and amateur filmmaking, the Osmo Pocket shots 4K footage at a smooth 60 fps. The result is video that's sharp and full of detail. And with a bright f/2.0 aperture, you can carry on filming after dusk falls and on overcast days.

Professional-style filming
Ever wondered how to get those smooth pans and sweeping cinematic shots? The Osmo Pocket has a 3-axis mechanical gimbal so you can recreate those professional effects straight out the box.

The gimbal not only compensates for handheld camera shake, but makes tracking easy, even if you need to run to keep up. It stays steady as you move, turning trick shots of skateboarders or a stroll along the beach into movie-like scenes.

Vlogging made easy
The Osmo Pocket is packed with nifty features to make filming easy. Keep yourself in the frame with FaceTrack. Whether the camera is in your hand while you walk and talk or placed on a table as you move around the room, it'll keep you in the centre.

ActiveTrack does the same for other subjects too. Follow a boat as it comes along the river, or keep the focus on a piece of art as you move around it. Simply select your subject and the camera will do the rest.

You can show the bustling hub of a city with a Timelapse video, and take it a step further with Motionlapse which adds smooth movement to your video. Add some drama to the action with a slow-motion replay, or switch to FPV to share your perspective.

Simple shooting and editing
You can use the Osmo Pocket with or without your smartphone. Change settings and switch modes with just a few swipes and taps on the touchscreen.

Alternatively, the DJI Mimo app lets you shoot, edit, and share straight from your smartphone. Add filters, music, and more without visiting your PC editing suite – perfect for when you're out or simply can't wait to share.

Get the most out of your cam
We recommend using a UHS Speed Class 3 memory card as it offers the speed you need for capturing 4K Ultra HD footage. Keep your new gear protected with a travel-friendly case or bag which will also hold your daily essentials.

Features
3-axis mechanical gimbal produces shake-free handheld videos
Ultra-portable design
Powerful camera captures 12MP photos and up to 4K 60fps videos at 100 Mbps
Intelligent features include ActiveTrack, Motionlapse and Panorama
Built-in touchscreen and microphone
Use it as a standalone camera or with an iPhone for enhanced control
Operating time of approximately 140 minutes (when shooting 1080p/30 fps video)
Specification:
Other Features - Charging, Video
Power Source - Battery power USB
Batteries - Rechargeable Lithium Ion
Charge Time - Approximately 73 minutes (using a 10W charger)
Height - 12.2 cm/4.9 in.
Width - 3.7 cm/1.5 in.
Depth - 2.9 cm/1.1 in.
Weight - 116 g/4.1 oz.

In the Box
DJI Osmo Pocket Camera
DJI Osmo Pocket Case
iPhone Lightning adapter
Smartphone USB-C adapter
Charging cable
Write Review
Note: HTML is not translated!
Continue
There are no additional images for this product.