Newsletter
Brands
Bestsellers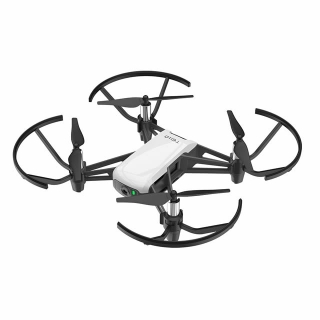 £99.00
Price Match Promise
Wireless Madness offers a price match promise to help our customers get the best deal possible at all times and all the while retain their custom. We aim to be as competitively priced as possible by scanning our competitiors prices. If you see an identical product elsewhere (other than our own promotions across our sites) including delivery, we will endeavour to match the price! In order to take advantage of this offer you must show us where it is cheaper.

Our price match applies only to UK Internet retailers and stores that have the identical product IN STOCK for immediate same day despatch or collection in store. Prices are compared not just on the product price but it also includes the cost of delivery. Price match critera only applies before an order is placed. Once an order has been placed we cannot price match retrospectively. For more details we request you speak to one our sales team staff on 01772 200 888.

Terms and Conditions: The price promise policy is done in good faith and can be withdrawn at any time without notice. A price match cannot be used in conjunction with other offers running on wirelessmadness.com. There maybe the rare case we cannot match a price and as such we are not able to guarantee price matching. The wirelessmadness.com Price Match Promise is subject to change and can be withdrawn at any time and is only available when the above criteria's are met.
Availability:

Model:

RYZETELLO

Brand:

Average Rating:

Not Rated
DJI Ryze Tech Tello Mini Quadcopter Drone with HD Camera (Bind-N-Fly)

Designed for fun! The Tello drone is refreshingly simple and unlike any other micro drone you've seen before. It's easily controlled from your smartphone and packed full of tech from Intel to help beginner pilots and kids into the air, everyone can fly with confidence.

This nifty drone neatly fits into the palm of your hand and weighs in at just 80 grams. It's scrapped any cumbersome landing gear and instead uses the bottom of its rotor arms as feet, resulting in a more compact air frame that's perfect for flying indoors and out, weather permitting of course. From the palm of your hand simply toss this micro drone into the air to get started or just tap your smartphone.

You'll be pleasantly surprised that a drone this dinky can soar the skies for up to 13 minutes. Giving you plenty of time to explore your surroundings and pull off some awesome mid-air tricks with a simple slide of your finger on the screen. There's also some flight modes to test out too, making it easier for beginners to capture professional like footage. Shoot a quick 360° video, film in a circular pattern and also shoot whilst the drone flies away and upward from you in one smooth motion. The 720p camera with electronic image stabilisation captures quality footage every flight.

That's not all, once you've got to grips with the Tello the next step is programming your own flight pattern. Plot your aerial manoeuvres with the included coding tool Scratch, a visual coding system developed by MIT, that enables you to learn the basics of programming. More advanced users can also develop software applications for the drone. You'll never get bored with the Tello drone.

Fun to fly
Small but mighty, the DJI powered Ryze Tello Drone is designed for fun. Whether you're a beginner or a keen flyer, Ryze have made it simple to fly using an app. You could even use a compatible smartphone VR headset (sold separately) for an immersive first-person view.

Capture HD video
Get out there and see the world from a different view. Whether you're at the park, the office, or at home, you can grab some impressive HD aerial shots – image stabilisation captures smooth and stable footage. And with a flight time of up to 13 minutes, it's perfect way to kill some time on a break.

Tricks and flips
Impress your friends by performing awesome tricks with just a tap on the screen. Get stated by simply tossing the drone into the air, and enjoy a variety of aerial stunts and fun stuff like bounce mode.

Fly with confidence
You don't need to go to flight school to take to the skies. Tello features smart technology so you can take off and land with just a single tap and hover safely in the air. If your battery runs low, you'll still be able to land safely.

Learn & create
Who said learning can't be fun? Tello is programmable with Scratch, a simple coding system which lets kids and teens learn the basics of programming, all while having fun. Advanced users can even develop software applications using the Tello SDK.

Specification:
Flight time - 13 min
Speed - 8 m/s
Propellers - 3 inch
Camera - 720p
Video transmission range - 100m
Body dimensions - 98 x 92.5 x 41 mm
Weight - 80g

In the Box
DJI Ryze Tech Tello Mini Quadcopter Drone with HD Camera (Bind-N-Fly)
2 Sets of Propellers
1 Set of Propeller Guards
1 LiPo Battery
1 Propeller Removal Tool

Required to Complete
Micro USB Cable for Charging the Flight Battery
Smartphone such as iPhone, iPod Touch, Android Phone or Tablet
Download of Tello App

Please Note: The Tello doesn't include a cable to charge the flight battery. A standard micro USB cable is required for use with the Tello.
Write Review
Note: HTML is not translated!
Continue