Newsletter
Brands
Bestsellers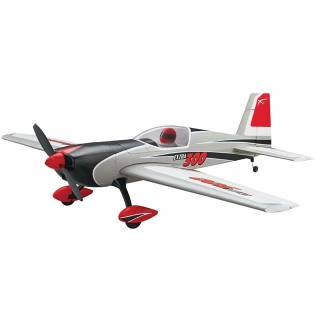 £179.00
Price Match Promise
Wireless Madness offers a price match promise to help our customers get the best deal possible at all times and all the while retain their custom. We aim to be as competitively priced as possible by scanning our competitiors prices. If you see an identical product elsewhere (other than our own promotions across our sites) including delivery, we will endeavour to match the price! In order to take advantage of this offer you must show us where it is cheaper.

Our price match applies only to UK Internet retailers and stores that have the identical product IN STOCK for immediate same day despatch or collection in store. Prices are compared not just on the product price but it also includes the cost of delivery. Price match critera only applies before an order is placed. Once an order has been placed we cannot price match retrospectively. For more details we request you speak to one our sales team staff on 01772 200 888.

Terms and Conditions: The price promise policy is done in good faith and can be withdrawn at any time without notice. A price match cannot be used in conjunction with other offers running on wirelessmadness.com. There maybe the rare case we cannot match a price and as such we are not able to guarantee price matching. The wirelessmadness.com Price Match Promise is subject to change and can be withdrawn at any time and is only available when the above criteria's are met.
Availability:

Model:

FLZA3024

Brand:

Average Rating:

Not Rated
Flyzone Extra 300SX EP Brushless RXR RC Plane (Plug-N-Play)

For nearly 30 years the full-scale Extra 300 has been mesmerising audiences at air shows around the world. Flyzone's first truly 3D-capable model pays homage to this legendary performer, combining a powerful brushless motor and ESC with an extremely high power-to-weight ratio. The result? An airplane that excels at everything from solid sport flying and precision aerobatics to impressive vertical performance and heart-pumping high alpha manoeuvres. If you're an experienced pilot ready to expand your flight envelope, the Extra 300 SX Rx-R is the plane to take you there!

Do you already have a favourite radio that you like flying with? Use it to pilot the Receiver-Ready Extra 300 SX 3D! The Rx-R assembles easily, while offering you the flexibility to install your choice of receiver and battery. All on-board gear is already in place, so you'll be in the air that much quicker!

Features
Durable AeroCell™ foam airframe
Factory-installed motor, ESC & servos
Double-bevelled control surfaces
Magnetic cowl, canopy and wheel fairings
Removable wing
Steerable tail wheel
Preinstalled electronics
1000kV brushless motor gives plenty of power for extreme 3D
Specification:
Wingspan - 41.5 in (1055 mm)
Wing Area - 297 in² (19.2 dm²)
Wing Loading - 13.6-15.0oz/ft² (42-46 g/dm²)
Length - 34.5 in (875 mm)
Weight - 28-31oz (795-880g)

In the Box
Flyzone Extra 300SX EP Brushless RXR RC Plane (Plug-N-Play)

Required to Complete
4+ Channel Transmitter and Receiver
3S 11.1v 2200mAh LiPo Battery with Deans Plug
Compatible Balancing LiPo Charger
Write Review
Note: HTML is not translated!
Continue