Newsletter
Brands
Bestsellers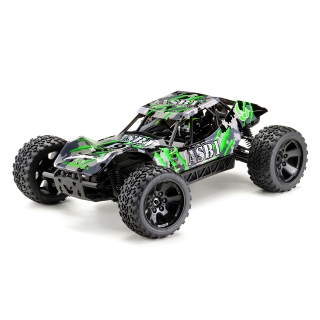 £139.00
Price Match Promise
Wireless Madness offers a price match promise to help our customers get the best deal possible at all times and all the while retain their custom. We aim to be as competitively priced as possible by scanning our competitiors prices. If you see an identical product elsewhere (other than our own promotions across our sites) including delivery, we will endeavour to match the price! In order to take advantage of this offer you must show us where it is cheaper.

Our price match applies only to UK Internet retailers and stores that have the identical product IN STOCK for immediate same day despatch or collection in store. Prices are compared not just on the product price but it also includes the cost of delivery. Price match critera only applies before an order is placed. Once an order has been placed we cannot price match retrospectively. For more details we request you speak to one our sales team staff on 01772 200 888.

Terms and Conditions: The price promise policy is done in good faith and can be withdrawn at any time without notice. A price match cannot be used in conjunction with other offers running on wirelessmadness.com. There maybe the rare case we cannot match a price and as such we are not able to guarantee price matching. The wirelessmadness.com Price Match Promise is subject to change and can be withdrawn at any time and is only available when the above criteria's are met.
Availability:

Model:

12203UK

Brand:

Average Rating:

Not Rated
Absima Hotshot ASB1 4WD 1/10 Brushed Electric RC Sand Buggy (Ready-to-Run)

Absima presents their new 4WD 1/10 Sand Buggy with the ASB1, you finally get what you want; a high quality and robust model sport beginners Buggy in 1/10 scale. With a waterproof 40A ESC and a powerful 15-turn brushed motor brings the buggy into high gear. Together with a NiMh racing pack battery and charger all in one box, this makes it an all in one exclusive package.

Immediately striking is the extremely robust construction of the ASB1 chassis. as well as the shock towers to the front and rear, are all made of aluminium. All plastic parts are made extra strong and have the necessary flex. The reliable 4WD drivetrain is well prepared for difficult ground and the model is completely equipped with ball bearings. Both the ESC and steering servo are water resistant and the receiver sits in a sealed water proof receiver box.

Features
Completely built ready for action
Ball bearing transmission
Adjustable oil shocks
CVD steel shafts
Powerful 550 15T motor with heat sink
Water-resistant brushed speed controller
Water-resistant steering servo
Front & rear gear differentials
Aluminium motor mount
Sealed transmission box
CVD steel shafts on front axle
Adjustable turnbuckles
Aluminium front & rear brace mount
Printed body shell
NiMh battery and charger included
Specifications:
Length - 430mm
Width - 280mm
Height - 165mm
Weight - 2192g
Wheelbase - 293mm
Chassis clearance - 45mm
Speed - Upto 40kmh

In the Box
Absima Hotshot ASB1 4WD 1/10 Brushed Electric RC Sand Buggy
Absima CR2S V2 AFHDS 2.4GHz 2 Channel Radio System
Absima 1800mAh NiMh Battery & Charger

Required to Complete
4AA Batteries for the Transmitter

Please Note: If you are using LiPo batteries then only use 2S (2 cells - 7.4V) LiPo batteries with a C-rate of 30C or lower. If you use a LiPo with higher C-rate, the motor could be damaged, and for NiMh batteries (max. 7.2V - 6 cells) batteries only.
Write Review
Note: HTML is not translated!
Continue