Newsletter
Brands
Bestsellers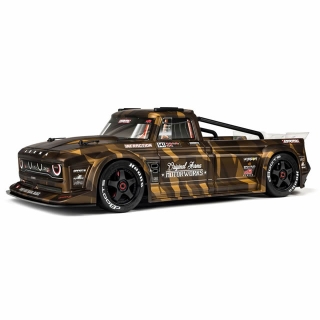 £595.00
Price Match Promise
Wireless Madness offers a price match promise to help our customers get the best deal possible at all times and all the while retain their custom. We aim to be as competitively priced as possible by scanning our competitiors prices. If you see an identical product elsewhere (other than our own promotions across our sites) including delivery, we will endeavour to match the price! In order to take advantage of this offer you must show us where it is cheaper.

Our price match applies only to UK Internet retailers and stores that have the identical product IN STOCK for immediate same day despatch or collection in store. Prices are compared not just on the product price but it also includes the cost of delivery. Price match critera only applies before an order is placed. Once an order has been placed we cannot price match retrospectively. For more details we request you speak to one our sales team staff on 01772 200 888.

Terms and Conditions: The price promise policy is done in good faith and can be withdrawn at any time without notice. A price match cannot be used in conjunction with other offers running on wirelessmadness.com. There maybe the rare case we cannot match a price and as such we are not able to guarantee price matching. The wirelessmadness.com Price Match Promise is subject to change and can be withdrawn at any time and is only available when the above criteria's are met.
Availability:

Model:

ARA109001

Brand:

Average Rating:

Not Rated
Arrma Infraction 6S BLX Brushless 1/7 4WD Street Truck with DX2E 2.4Ghz Radio System

The Arrma Infraction 6S BLX Brushless 1/7 RTR Electric 4WD Street Bash Truck delivers 4X4 traction that allow you to drive on any road, in any condition - loose gravel, asphalt, smooth dirt, and short grass, in the sun, rain, and ice.

The INFRACTION 6S BLX offers classic truck looks for street bashing. The body comes factory-finished with a matte bronze camouflage trim and decals. Its included, tuneable wing lets you customise the downforce the way you want it. To further enhance the aerodynamics, the chassis includes a full-width front splitter that balances downforce distribution. A rear diffuser increases downforce and grip, enabling you to corner faster and with confidence.

Underneath the truck body is a 3mm anodised aluminium chassis with a centre brace to maximise strength. The heavy-duty 4WD drivetrain features durable steel drive shafts plus all-metal diff outdrives and gearbox internals. The centre diff module can be removed by taking out just five bolts, making maintenance as fast as the INFRACTION 6S BLX truck itself. A sliding mount allows quick, easy motor access, and dual XL battery trays are included. Big bore, oil-filled shocks on black-anodised front and rear shock towers keep the dBoots Hoons all-road tires firmly planted for maximum traction. The tires are mounted on 5-spoke wheels with extra-durable hubs.

For ready-to-run completeness, ARRMA has equipped the INFRACTION 6S BLX with a 2050Kv brushless motor, waterproof ESC and metal-geared servo. Its Spektrum DX2E Active radio system features AVC Active Vehicle Control for dialling in the stability you need to carve corners or nail jumps without backing off the throttle. The only additional items required are two 2S or 3S LiPo batteries with IC5 or EC5 connectors, a LiPo-compatible charger, charging bag, and 4AA batteries for the transmitter.

Features
DESIGNED FAST and DESIGNED TOUGH
The first resto-mod street basher truck with the versatility to run on- and off-road
Capable of 80+ MPH speeds with 6S power and the included pinion gear
4x4 traction can be run on asphalt, gravel, smooth dirt, or short grass
Classic truck body comes screen-printed, trimmed and decaled
Customisable wing allows you to tune downforce just how you want it
Full-width front splitter balances front vs. rear distribution of downforce
Rear diffuser helps generate downforce
3mm plate, 6061-T6 anodised aluminium chassis
Centre chassis brace for maximum durability
Adjustable front and rear body mounts
Easy-access sliding motor mount for quick motor removal
Dual XL battery trays
Waterproof receiver box
Heavy-duty servo saver
Durable steel drive shafts
Centre diff for improved handling on loose or slippery surfaces
All-metal diff outdrives and gearbox internals
Easy-access diff module with 5-bolt centre diff removal
Independent suspension
Big bore aluminium oil-filled adjustable shocks
Black-anodised aluminium front and rear shock towers
5-Spoke wheels and all-road dBoots® Hoons tyres
Super-durable wheel hubs for strength
Spektrum™ DX2E Active™ radio
Spektrum DSMR™ SRS6000 receiver with AVC® Active Vehicle Control™
ADS-15M waterproof* metal-geared servo
BLX4074 2050Kv brushless motor
BLX185 waterproof* ESC
*For details on waterproof standards, please refer to the product instruction manuals

Specifications:
Scale - 1/7
Chassis - 6061-T6 aluminium 0.12" (3mm) thick
Differential - Three oil-filled metal gear
Drivetrain - 4WD Shaft Drive
Radio - Spektrum DX2E Active 2.4GHz
Servos - High torque metal gear steering servo
Shock Type - Big Bore aluminium body, oil-filled
Motor Size - 4074 2050Kv
Speed Control - 6S brushless with IC5 connector
Pinion - 18T
Spur Gear - 46T
Gear Pitch - 1.0 Module
Tyre Tread - dBoots Hoons
Tyre Diameter - 3.94" (100mm)
Wheel Diameter - 3.27" (83mm)
Wheel Hex Size - 17mm Hex
Wheel Width - 1.69" (43mm)
Front Track - 12.13" (308mm)
Rear Track - 12.01" (305mm)
Ground Clearance - 0.59" (15mm)
Wheelbase - 15.98" (406mm)
Height - 7.87" (200mm)
Length - 27.36" (695mm)
Width - 12.20" (310mm)
Battery Tray Dimensions - 180 x 55 x 70mm
Weight: 10.56 lbs (4.8kg)

In the Box
Arrma Infraction 6S BLX Brushless 1/7 4WD Street Truck
Spektrum DX2E 2.4Ghz Radio System

Required to Complete
2 x 2S-3S Hardcase LiPo Batteries with IC5/EC5 Connectors
Compatible LiPo Battery Charger
Write Review
Note: HTML is not translated!
Continue