Newsletter
Brands
Bestsellers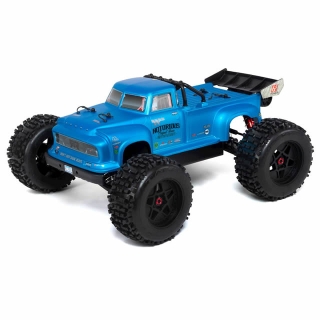 £459.00
Price Match Promise
Wireless Madness offers a price match promise to help our customers get the best deal possible at all times and all the while retain their custom. We aim to be as competitively priced as possible by scanning our competitiors prices. If you see an identical product elsewhere (other than our own promotions across our sites) including delivery, we will endeavour to match the price! In order to take advantage of this offer you must show us where it is cheaper.

Our price match applies only to UK Internet retailers and stores that have the identical product IN STOCK for immediate same day despatch or collection in store. Prices are compared not just on the product price but it also includes the cost of delivery. Price match critera only applies before an order is placed. Once an order has been placed we cannot price match retrospectively. For more details we request you speak to one our sales team staff on 01772 200 888.

Terms and Conditions: The price promise policy is done in good faith and can be withdrawn at any time without notice. A price match cannot be used in conjunction with other offers running on wirelessmadness.com. There maybe the rare case we cannot match a price and as such we are not able to guarantee price matching. The wirelessmadness.com Price Match Promise is subject to change and can be withdrawn at any time and is only available when the above criteria's are met.
Availability:

Model:

ARA106044T2

Brand:

Average Rating:

Not Rated
Arrma Notorious 6S BLX Brushless 1/8 Monster Stunt Truck with STX2 Radio System (Blue)

The Arrma NOTORIOUS 6S BLX 4WD has an ARRMA-tough design and brushless power system that's perfect for extreme stunts. Now complete with the Spektrum STX2 radio system, this 1/8 Stunt Truck comes ready to thrill!

The NOTORIOUS 6S BLX is equipped to unleash wheelie-popping, back-flipping, outrageous action with one-of-a-kind style. Its classic body offers more than streamlined good looks and a matte black or matte blue factory finish. The patent-pending ARRMA Real Steel effect adds fantastic body realism that only improves with abuse. The more scratched and scarred your Stunt Truck becomes, the more authentic and amazing it will look.

From its heavy-duty front bumper through the short wheelbase chassis to the wheelie bar in back, the NOTORIOUS 6S BLX is engineered to make you a stunt superstar. Its stiff roll cage and underbody take all kinds of punishment and come back for more. The NOTORIOUS can do it all: long, tall wheelies…tight, fast donuts…standing and aerial backflips…high leaps into the air…and more.

You need plenty of power for that level of stunt action. That's why ARRMA has outfitted the new NOTORIOUS Stunt Truck with a potent, 6S-capable brushless system including a 2050Kv motor paired with the BLX185 ESC (featuring IC5 connectors compatible with standard EC5 connectors). Bashing is a "go" even through mud and snow, thanks to waterproof electronics. Just add your favourite 4S or 6S LiPo battery.

With adjustable 4mm oil-filled shocks on aluminium towers soaking up bumps, the NOTORIOUS 6S BLX 4WD Stunt Truck blasts over dirt, asphalt, and grass - over all terrain, in all conditions. Its tough stunt truck wheels come outfitted with multi-terrain dBoots BACK-FLIP tires that provide all the traction you'll need to flip, grip, wheelie, and spin. A high downforce wing helps keep the vehicle grounded. Everything about the NOTORIOUS contributes to confident control and responsive handling at thrilling high speeds.

For the durability needed to support extreme stunts, ARRMA uses a strong anodized aluminium chassis as the foundation. A new centre body support and aluminium centre brace plus composite chassis side pods add more strength. All-metal diff outdrives and gearbox internals plus durable steel driveshafts provide a reliable, heavy-duty drivetrain that holds up to extreme stunts and high-speed bashing. A "never loose" aluminium steering servo saver and "never pop" ball ends supply more precision, reliability and confidence.

ARRMA keeps your maintenance downtime to the minimum with an efficient, driver-friendly design. A new sliding mount allows quick, hassle-free motor access. The centre diff is easy to reach and can now be removed by taking out just five bolts.

The ready-to-run NOTORIOUS 6S BLX 4WD Stunt Truck includes the Spektrum 2.4GHz STX2 transmitter and comes with its SRX200 receiver and ADS-15M metal-geared servo already factory-installed. The only required items are a 4S or 6S LiPo battery, compatible charger, safe charging bag, and 4 x AA transmitter batteries.

Features
Ready-to-run
Extremely durable
Fast, 60+ mph speed potential *
150A, 6S LiPo ready (3S, 4S and 6S LiPo compatible)
Outrageous stunt capability
"Real Steel" body effect (patent pending)
Anodised aluminium chassis
Centre body support
Heavy-duty drivetrain
All-metal diff outdrives and gearbox internals
Durable steel driveshafts
Easy-access sliding motor mount
5-Bolt centre diff removal
Oil-filled adjustable shocks
Black anodised aluminium front and rear shock towers
Tough stunt truck wheels and multi-terrain DBoots® Back-Flip tyres
High downforce wing
Internal body protection roll bar and wheelie bar
Spektrum 2.4GHz STX2 Radio with SRX200 Receiver
BLX4074 2050Kv brushless motor
BLX185 waterproof 4S/6S ESC (fitted with IC5 connector and EC5 compatible) **
ADS-15M waterproof 15kg-cm metal-geared servo (195 oz-in @ 6V) **
* Speed achievable in optimum conditions on 6S LiPo with optional pinion gear
** For details on waterproof standards, please refer to the product instruction manuals

Specifications:
Scale - 1/8
Length - 21.26" (540mm)
Width - 18.15" (461mm)
Height - 9.06" (230mm)
Ground Clearance - 1.85" (47mm)
Wheelbase - 12.91" (328mm)
Weight - 11.37lbs (5.17kg)
Chassis - 0.12" (3mm) thick 6061-T6 aluminium
Drivetrain - 4WD Shaft Drive
Tyre Type - dBoots BACKFLIP, 6.77" (172mm) diameter
Wheel Size - 3.82" (97mm) diameter, 1.6" (41mm) width, 17mm Hex
Motor - 4074 Brushless 2050Kv
Speed Control - BLX185 150A w/cooling fan
Radio - Spektrum STX2 2-channel with SRX200 Receiver
Servos - ADS-15M waterproof 15kg-cm metal-geared servo
Gear Pitch - 1.0 Module

In the Box
ARA106044T1 - Arrma Notorious 6S BLX Brushless 1/8 Monster Stunt Truck (Blue)
Spektrum 2.4GHz STX2 Radio Transmitter

Required to Complete
2 x 2S or 3S 50C LiPo Batteries with IC5/EC5 Connectors or
1 x 4S or 6S 50C LiPo Battery and Harness with IC5/EC5 Connector
Compatible LiPo Battery Charger
4AA Batteries for the Transmitter
Write Review
Note: HTML is not translated!
Continue