Bionic Hard Case 2400mAh 7.4V 30C LiPo Battery with Traxxas Connector Fitted - BCS30-2400-0201TR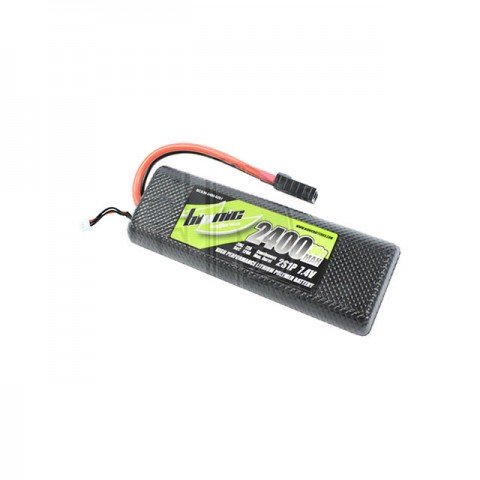 Bionic 2400mAh Hard Case 7.4V 30C LiPo Battery with Traxxas Connector Fitted

The BIONIC high performance Lithium Polymer batteries are not just LiPo batteries.

BIONIC batteries are specially engineered for use in radio control models, where massive power, sustained voltage and cycle life are the key factors.

All BIONIC battery packs are assembled with premium quality and performance cells. All single cells are selected and matched on internal resistance, voltage and capacity before they are assembled together in a battery pack.

Get your Bionic Batteries now and experience more watts, more amps, higher voltage and more power than you've ever felt before !

Specification:
Configuration - 2S1P
Capacity - 2400mAh
Voltage - 7.4V
Charge Rate - 1C/2C (Norm/Max)
Discharge Cont - 30C
Discharge Cont - 72A
Burst Max - 50C
Burst Max - 120A
Dimensions - 24.5 x 48 x 139.5mm
Weight - 171g
Case Type - Hard plastic moulded case
Battery Connector - Traxxas
Balance Connector - JST-XH

Please Note: LiPo batteries must be charged with a LiPo-compatible charger. Never charge batteries unattended. Only charge Li-Po batteries with chargers specifically designed to charge Li-Po batteries. NEVER use a Ni-MH or Ni-Cd charger. Li-Po batteries, when not properly used, may burst and catch fire. It is highly recommended that a safe pouch or fireproof container is used for storage and whilst charging the battery. By purchasing this Li-Po battery, the buyer assumes all risks associated with its use.