Newsletter
Brands
Bestsellers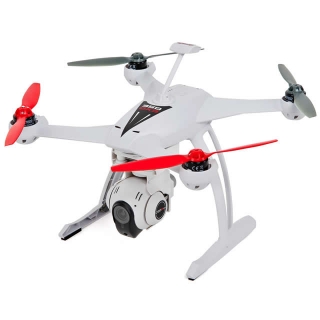 £349.00
Price Match Promise
Wireless Madness offers a price match promise to help our customers get the best deal possible at all times and all the while retain their custom. We aim to be as competitively priced as possible by scanning our competitiors prices. If you see an identical product elsewhere (other than our own promotions across our sites) including delivery, we will endeavour to match the price! In order to take advantage of this offer you must show us where it is cheaper.

Our price match applies only to UK Internet retailers and stores that have the identical product IN STOCK for immediate same day despatch or collection in store. Prices are compared not just on the product price but it also includes the cost of delivery. Price match critera only applies before an order is placed. Once an order has been placed we cannot price match retrospectively. For more details we request you speak to one our sales team staff on 01772 200 888.

Terms and Conditions: The price promise policy is done in good faith and can be withdrawn at any time without notice. A price match cannot be used in conjunction with other offers running on wirelessmadness.com. There maybe the rare case we cannot match a price and as such we are not able to guarantee price matching. The wirelessmadness.com Price Match Promise is subject to change and can be withdrawn at any time and is only available when the above criteria's are met.
Availability:

Model:

BLH8160UK2

Brand:

Average Rating:
Blade 350 QX3 AP Combo RTF Aerial Photography Quadcopter Drone with C-Go 2 HD Camera and Gimbal
Note: These are at a discounted price due to being used as display models at shows and have discoloured aswell as boxes may be slightly damaged

If you're looking for an easy way to jump into the exciting world of RC camera drones, the Blade® 350 QX3 AP Combo has everything you need in one box.

SAFE® Technology Makes You Look Like a Pro
What makes the Blade 350 QX3 such a great camera platform? Advanced SAFE (Sensor Assisted Flight Envelope) technology. Using this technology, the Blade 350 QX3 gives you two flight modes that have been specially programmed for capturing aerial video and images. Both feature self-levelling and use GPS and altitude sensors to precisely hold position in a hover. SAFE technology will even land the aircraft for you if you activate the Return Home function.

Smart Mode
Perfect for first-time drone flyers. In Smart Mode, the 350 QX3 will always fly in whatever direction the control stick is pushed. This is called Stick Relativity. It doesn't matter which way the nose is pointed. If you move the control stick to the right, even if the aircraft is spinning, it will fly to the right. Smart Mode also creates a SAFE Circle™ barrier that prevents the aircraft from flying too close to the pilot.

AP (Aerial Photography) Mode
For more experienced drone pilots. In this mode, the Blade 350 QX3 responds to control inputs like a conventional RC aircraft without Stick Relativity. It also gives the pilot more control authority by turning off the SAFE Circle and allowing steeper bank and pitch angles. This makes it possible to get faster panning and tracking shots when you're shooting high-energy, action video.

Alternate Flight Modes Available
The 350 QX3 gives you the option of accessing an alternate set of Stability and Agility flight modes. These flight modes are programmed for experienced quadcopter pilots who have mastered the basics and are ready for more aggressive response and aerobatic flight. To learn more about accessing Stability and Agility modes, see the manual.

Return Home
This safety feature can be activated at any time with the flip of a switch. When activated, the Blade 350 QX3 will automatically fly itself back to the place its motors were first started and land without any help from the pilot. It's great for first-time flyers who aren't quite ready to land the aircraft themselves. It's also handy if you temporarily lose sight of your 350 QX3 while chasing down the perfect shot. Just activate Return Home until you regain visual contact and then turn it off to resume control. If for whatever reason the transmitter signal is lost, Return Home will take over and fly the 350 QX3 back to you until it lands or the signal is restored.

Intuitive Programming Interface
The free PC programming interface makes monitoring systems, adjusting settings and calibrating sensors as easy as point and click. It features four screens.

Adjustable Flight Boundaries
As an added safety feature, the Blade 350 QX3 operates within geo-referenced flight boundaries that you define. Out of the box, its boundaries are set at 100 meters from and 50 meters above the point where the motors were started. You can adjust these boundaries using the programming interface.

Distance Boundary Range
20 m (Approx. 65 ft) out to 2500 m (Approx. 1 ½ miles)

Height Boundary Range
20 m (Approx. 65 ft.) up to 1000 m (Approx. 3,280 ft.)

Blade CGO2 GB 3-Axis Stabilised Camera
The included CGO2 GB combines a 16 megapixel, 1080p/60 camera and a 3-axis brushless gimbal into a single unit that captures smooth, steady aerial video and still images in brilliant detail. It also features a built-in 5.8GHz Wi-Fi link that lets you control the camera and see live streaming video using a compatible iOS or Android mobile device. All you need is the free CGO2 app, available at Google Play and iTunes app stores.

A Gimbal Control switch on the included DX4 transmitter lets you use the throttle stick to tilt the CGO2 GB camera up or down. You can use this control to make quick adjustments in flight or larger adjustments on the ground with the motors off. If you switch to Gimbal Control in flight, the 350 QX3 will suspend throttle control for 5-seconds and hold altitude while you make your adjustment. After 5-seconds throttle control will return to the throttle stick. If you need to make further adjustments in flight, simply cycle the switch from Aircraft Control to Gimbal Control again.

Includes an Easy-to-Use DX4 Transmitter
The included DX4 is a full-range transmitter that uses the same Spektrum DSMX® 2.4GHz technology preferred by RC experts the world over. This advanced signal processing technology provides superb range and interference protection, especially in 'noisy' environments where a lot of 2.4GHz systems are in use at the same time.

Features
WI-FI Password: 1234567890
Captures smooth, steady aerial video in brilliant high definition
Includes everything in one box
Easy to fly – no experience necessary
10 - 15 minute flight times
Mast-mounted GPS antenna for improved GPS performance
5.8GHz Wi-Fi link for compatible iOS and Android devices
Advanced SAFE® (Sensor Assisted Flight Envelope) technology
Smart Flight Mode – SAFE Circle™ barrier, stick relative control response and GPS/Altitude hold
AP Flight Mode – faster panning and tracking response with GPS/Altitude hold
Return Home function – aircraft returns to start up point and lands on its own
Specifications:
Type - Quadcopter
Main Rotor Diameter - 22.8" (580mm)
Length - 18.3" (465mm)
Rotor Blade Length - 8.27" (210mm)
Gross Weight - 33.7oz (955g)
Recommended Environment - Outdoor

In the Box
Blade 350 QX3 AP Combo RTF Aerial Photography Quadcopter Drone
Blade CGO2 GB 16MP 1080p/60 camera with integrated 3-axis brushless gimbal
8GB Micro SD card included for camera
E-flite DC LiPo Battery Charger with AC Adapter
E-flite 3S 3000mAh 11.1V 30C LiPo Flight Battery
Spektrum DX4 transmitter with mobile device mount
4AA Batteries for Transmitter

Required to Complete
Nothing at all, everything you need is in the box

Note: These are at a discounted price due to being used as display models at shows and have discoloured and boxes may be slightly damaged
Write Review
Note: HTML is not translated!
Continue