Newsletter
Brands
Bestsellers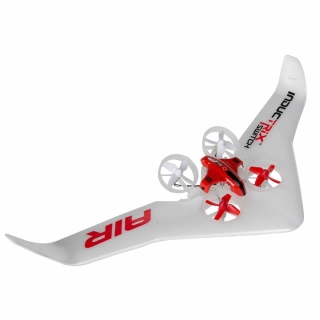 £71.99
Price Match Promise
Wireless Madness offers a price match promise to help our customers get the best deal possible at all times and all the while retain their custom. We aim to be as competitively priced as possible by scanning our competitiors prices. If you see an identical product elsewhere (other than our own promotions across our sites) including delivery, we will endeavour to match the price! In order to take advantage of this offer you must show us where it is cheaper.

Our price match applies only to UK Internet retailers and stores that have the identical product IN STOCK for immediate same day despatch or collection in store. Prices are compared not just on the product price but it also includes the cost of delivery. Price match critera only applies before an order is placed. Once an order has been placed we cannot price match retrospectively. For more details we request you speak to one our sales team staff on 01772 200 888.

Terms and Conditions: The price promise policy is done in good faith and can be withdrawn at any time without notice. A price match cannot be used in conjunction with other offers running on wirelessmadness.com. There maybe the rare case we cannot match a price and as such we are not able to guarantee price matching. The wirelessmadness.com Price Match Promise is subject to change and can be withdrawn at any time and is only available when the above criteria's are met.
Availability:

Model:

BLH8300

Brand:

Average Rating:

Not Rated
Blade Inductrix Switch Air VTOL Multirotor Plane Drone (Ready-to-Fly)

It's a blast to fly micro RC planes and drones - so imagine the fun you'll have flying both with only one model! The Blade® Inductrix® Switch Air expands on the popular Inductrix Switch hovercraft's versatility, going from quadcopter to flying wing literally in a snap.

The Inductrix Switch Air is the second member of the Inductrix Switch family, both of which feature a modular, snap-together design that's exclusive to the Blade brand. It's literally two models in one, transforming from a micro drone (Quad Mode) into a flying wing (Wing Mode) in seconds using simple stick commands. No tools or wiring changes are required. You don't even have to unplug the battery! It's easy for beginners and experienced users alike.

Even in Wing Mode, the Inductrix Switch Air is perfectly suited for flying indoors in tight areas. No "runway" space is needed. Thanks to its VTOL (Vertical Take-off and Landing) capabilities, you simply rise to a hover, then push the sticks forward and start flying. When you're ready to land, slow and descend like you would with a drone. The Inductrix Switch Air can also be flown outdoors in very light winds.

In both Wing and Quad modes, SAFE® stabilising technology provides self-levelling flight to give all pilots confidence at the controls. Limited pitch and bank angles prevent over-control.

The modular design of the Blade Inductrix Switch Air is also compatible with that of the Inductrix Switch hovercraft. Add a few optional parts and your Inductrix Switch Air can become a hovercraft, too. Enjoy a third mode of RC action without buying another complete model! What's more, with a simple firmware update using the USB Programmer cable (BLH7840), you can convert your Inductrix Switch hovercraft into a Switch Air.

Features
Available in Ready-to-Fly and Bind-N-Fly® Basic versions
Easy to fly indoors
Durable foam wing design easily survives bumps and crashes
Converts between Quad and Wing Modes in seconds with stick commands
Programmable LED lights
Specifications:
Type - Quad/Plane Hybrid
Motor Size - 6mm Brushed
Length - 13.98" (355) Wingspan
Weight - 0.95oz (27g) Flying Weight

In the Box
Blade Inductrix Switch Air VTOL Multirotor Plane Drone (Ready-to-Fly)
Blade MLP4 4-channel 2.4GHz DSMX transmitter
E-flite USB LiPo charger

Required to Complete
Nothing at all, everything you need is in the Box
Write Review
Note: HTML is not translated!
Continue