Newsletter
Brands
Bestsellers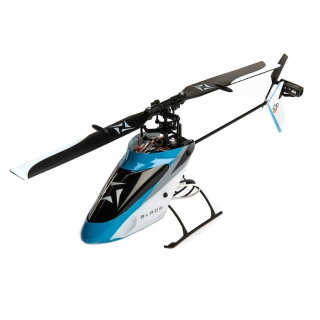 £125.00
Price Match Promise
Wireless Madness offers a price match promise to help our customers get the best deal possible at all times and all the while retain their custom. We aim to be as competitively priced as possible by scanning our competitiors prices. If you see an identical product elsewhere (other than our own promotions across our sites) including delivery, we will endeavour to match the price! In order to take advantage of this offer you must show us where it is cheaper.

Our price match applies only to UK Internet retailers and stores that have the identical product IN STOCK for immediate same day despatch or collection in store. Prices are compared not just on the product price but it also includes the cost of delivery. Price match critera only applies before an order is placed. Once an order has been placed we cannot price match retrospectively. For more details we request you speak to one our sales team staff on 01772 200 888.

Terms and Conditions: The price promise policy is done in good faith and can be withdrawn at any time without notice. A price match cannot be used in conjunction with other offers running on wirelessmadness.com. There maybe the rare case we cannot match a price and as such we are not able to guarantee price matching. The wirelessmadness.com Price Match Promise is subject to change and can be withdrawn at any time and is only available when the above criteria's are met.
Availability:

Model:

BLH1300

Brand:

Average Rating:

Not Rated
Blade Nano S2 Ultra Micro Electric Helicopter with SAFE Technology (Ready-to-Fly)

The best micro RC collective pitch helicopter gets even better! Like the Nano CP S model before it, the Blade® Nano S2 heli lays a path to 3D aerobatic expertise that's paved for success — with new features, including a redeveloped stabilising system, that make challenging manoeuvres such as flips and inverted flight easy for pilots at all skill levels to master.

Blade developers first brought SAFE® stabilising technology to the Nano heli platform with the Nano CP S. If pilots felt disoriented, all they needed to do was press the Panic Recovery button. SAFE technology immediately came to the rescue, locking the model in a perfectly level attitude.

Now the Nano S2 micro introduces more innovations for even greater stability and confidence-building control. The custom-tuned AS3X® system at the heart of its SAFE technology has been improved. So has the performance of the SAFE Angle Demand and Panic Recovery features. New to the Nano platform, SAFE Z Altitude Control uses the heli's on-board accelerometer to maintain a consistent altitude. And the new flight controller has been mounted vertically to improve damping and remove vibration to the gyro.

As a result, the Nano S2 is easier to control than ever, and the performance is dazzling. Like the previous Blade Nano models, this one is full of aerobatic tricks. Its collective pitch design accommodates everything from gentle hovering to daring, advanced manoeuvres. Strong coreless motors and a 45C LiPo flight battery produce capable power for 3D flight. Linear servos deliver the muscle for impressive control authority.

Construction with super-resilient polymers along with a carbon-fibre main shaft and tail boom give the model's lightweight airframe amazing durability. Most impacts that occur while practicing 3D manoeuvres cause no harm. If you do happen to need a repair, nearly all of the parts from the Nano CP S are compatible with the Nano S2.

Features
Powerful - Powerful coreless motors allow for advanced 3D manoeuvres.
Light Weight - Low disc loading for advanced aerobatics.
Linear Servos - Provide faster response and better holding torque over normal rotary servos.
45C LiPo Battery - High power output for limitless aerobatics.
USB Charger - Provides charge-anywhere convenience.
Specification:
Completion Level - Ready-To-Fly
Main Rotor Head Type - Collective Pitch (CCPM) Flybarless
Approximate Flight Time - 4-5 minutes
Main Motor Type - Coreless
Battery - 150mAh 1S 45C LiPo battery
Height - 3.1" (79mm)
Length - 7.9" (200mm)
Flying Weight - 1.13oz (32g)

In the Box
Blade Nano S2 Ultra Micro Electric Helicopter with SAFE Technology (Ready-to-Fly)
Spektrum MLP6 6-Channel 2.4GHz DSMX Transmitter
E-flite 150mAh 1S LiPo Battery
USB LiPo Battery Charger
4AA Batteries for the Transmitter

Required to Complete
Nothing at all, everything you need is in the box
Write Review
Note: HTML is not translated!
Continue