Newsletter
Brands
Bestsellers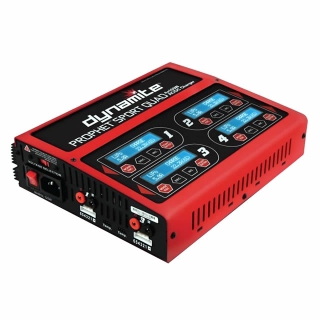 £239.00
Price Match Promise
Wireless Madness offers a price match promise to help our customers get the best deal possible at all times and all the while retain their custom. We aim to be as competitively priced as possible by scanning our competitiors prices. If you see an identical product elsewhere (other than our own promotions across our sites) including delivery, we will endeavour to match the price! In order to take advantage of this offer you must show us where it is cheaper.

Our price match applies only to UK Internet retailers and stores that have the identical product IN STOCK for immediate same day despatch or collection in store. Prices are compared not just on the product price but it also includes the cost of delivery. Price match critera only applies before an order is placed. Once an order has been placed we cannot price match retrospectively. For more details we request you speak to one our sales team staff on 01772 200 888.

Terms and Conditions: The price promise policy is done in good faith and can be withdrawn at any time without notice. A price match cannot be used in conjunction with other offers running on wirelessmadness.com. There maybe the rare case we cannot match a price and as such we are not able to guarantee price matching. The wirelessmadness.com Price Match Promise is subject to change and can be withdrawn at any time and is only available when the above criteria's are met.
Availability:

Model:

DYNC2050UK

Brand:

Average Rating:

Not Rated
Dynamite Prophet Sport Quad 4 X 100W AC/DC LiPo, LiFe, NiMh and PB Battery Charger

This affordable, durable and full AC/DC powered charger can be utilized for surface, air and marine R/C charging purposes. With the ability to handle 1S to 6S LiPo/LiFe/LiIon batteries as well as 1-to 15-cell Ni-MH and NiCd batteries and a range of selectable currents, the Prophet 400W Quad is an asset to any hobby collection.

Features
DC Power Cord Not Included (order item DYNC1106)
4 Channel Outputs – Charge different battery types and different charge rate simultaneously
400 Watts Total Power (100W x 4 channels of output)
Multi-Chemistry; LiPo/LiFe, NiMH, and lead acid
Ultra-fast charging with up to 10 Amp charge power per channel
Multi-Voltage Charges 1–6S LiPo/LiFe, 1–15C NiMH and 2–24V Pb
Easy to use quad LCD displays
Includes 2× EC3, 2× T-Type and 1× receiver charge leads
Includes 2× JST-XH and × Thunder Power Balance Boards
Integrated safety features include, short circuit, reverse polarity, low input voltage and over temperature protection.
Specification:
Input Voltage - 100–240V AC or 11–18V DC
AC Input - 50–60Hz, 650W max
DC Input - 550W
Battery Type - 1–6S LiFe/LiIon/LiPo; 1–15C NiCd/NiMH; 2–24V Pb
Normal/Standard Charge Rate - 0.1–10.0A × 4, Maximum Voltage 25.2V
Selectable Charge Rate - Yes - Incremental (0.1A Increments)
Discharge - Yes
Maximum Continuous Discharge Rate - 0.1–5.0A
Input Connector - AC cord, detachable, North American plug, DC cord, bullet connectors
Output Connector - Banana to EC3, Banana to Deans Compatible, Banana to Rx
Integrated Balancing - Yes - Internal Balancer & External Adapter
Battery Balance Connector - JST-XH
Display - 2 line × 16 character LCD
Battery Temperature Monitoring - Yes – Temperature sensor not included
Thermal Protection - Yes
Reverse Polarity Protection - Yes
Short Circuit Protection - Yes
Cooling Method - Cooling fan
Length - 9.57 in (243mm)
Width - 7.52 in (191mm)
Height - 2.64 in (67mm)
Weight - 3.86 lbs (1750g)

In the Box
Dynamite Prophet Sport Quad 4 X 100W AC/DC LiPo, LiFe, NiMh and PB Battery Charger
2 x EC3 Connector Charge Lead
2 x Deans Connector Charge Lead
1 x RX Futaba Charge Lead
2 x JST-XH Balance Board
1 x Thunder Power Balance Board
Write Review
Note: HTML is not translated!
Continue