Newsletter
Brands
Bestsellers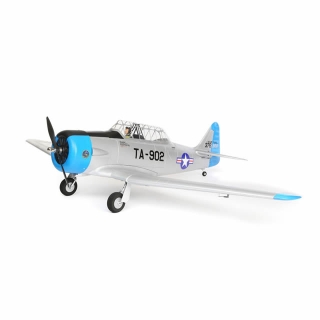 £249.00
Price Match Promise
Wireless Madness offers a price match promise to help our customers get the best deal possible at all times and all the while retain their custom. We aim to be as competitively priced as possible by scanning our competitiors prices. If you see an identical product elsewhere (other than our own promotions across our sites) including delivery, we will endeavour to match the price! In order to take advantage of this offer you must show us where it is cheaper.

Our price match applies only to UK Internet retailers and stores that have the identical product IN STOCK for immediate same day despatch or collection in store. Prices are compared not just on the product price but it also includes the cost of delivery. Price match critera only applies before an order is placed. Once an order has been placed we cannot price match retrospectively. For more details we request you speak to one our sales team staff on 01772 200 888.

Terms and Conditions: The price promise policy is done in good faith and can be withdrawn at any time without notice. A price match cannot be used in conjunction with other offers running on wirelessmadness.com. There maybe the rare case we cannot match a price and as such we are not able to guarantee price matching. The wirelessmadness.com Price Match Promise is subject to change and can be withdrawn at any time and is only available when the above criteria's are met.
Availability:

Model:

EFL8750

Brand:

Average Rating:

Not Rated
E-flite AT-6 1.5m Electric Airplane with AS3X and SAFE Technology (Bind-N-Fly Basic)
The E-flite AT-6 1.5m Bind-N-Fly Basic Electric Airplane gives you out of the box enjoyment with a Texan airframe beautifully finished in durable EPO foam. The structure of the lightweight components features composite reinforcement throughout to provide an outstanding blend of strength and flight performance. The one-piece wing harnesses the ailerons, sturdy electric retracts and the distinctive three-panel split-flaps without a web of wires. Instead, all servo leads are concealed into a hands-free connection system that makes aircraft assembly ultra-simple.
Behind the radial engine and exhaust detail is a powerful brushless motor system that only requires a 3S LiPo battery. Plus, there's ample room for a high-capacity pack under the pilot appointed magnetic canopy hatch so you can enjoy longer flight times. In the air, light wing loading and an abundant amount of thrust combine to deliver a warbird experience that's as easy to handle as it is fun to fly. Whether it's your first scale model or a special addition to your collection, this AT-6 is sure to be the easy-flying heavy-metal replica you've always wanted.
Bind-N-Fly® Convenience: As an E-flite Bind-N-Fly® Basic RC replica, you can enjoy air superiority in no time at all. Final assembly is minimal and can be complete in about the time it takes to charge your battery. Model Pre-sets are also available to make Spektrum DSMX transmitter programing even simpler, which means that getting into the air quickly has never been easier. (Transmitter, Flight Battery, and Charger Sold Separately)
An Inspirational Trim Scheme: The trim scheme is inspired by a variant better known as an LT-6 flown by the "Mosquitos" squadron who performed dangerous surveillance to coordinate key missions throughout the Korean War.
Functional Detail: The operational flap system replicates the distinctive full-scale, split-flap arrangement. The landing gear features scale wheels, strut covers, hinged doors and electric-retract action.
Hands-Free Servo Connection: You don't have to touch any servo leads. An innovative hands-free servo connection system automatically plugs in the aileron, flap and retract connectors whenever you attach the wing.
Easy Access and Assembly: Out of the box, basic assembly requires only two screws. At the field, the one-piece wing features a hands-free servo connection system and the security of four mounting screws. Easy access to your flight battery is through the large magnetic top hatch.
Abundant Power with Just a 3S Pack: The power system features a strong 15-size brushless outrunner, 40-amp ESC and a scale 2-blade propeller that combine with your 2200–3200mAh 3S 30C Li-Po battery to deliver outstanding thrust.
Durable Construction: Construction with durable EPO material makes it possible to replicate complex detail in a lightweight form. The result is an outstanding scale appearance that's easy to maintain and allows the most satisfying flight experience possible to shine through.
Specifications:
Completion Level - Bind-N-Fly Basic
Material - Foam
Length - 39.5 Inches (1003mm)
Wing Area - 500 sq in (32.3 sq dm)
Wingspan - 57 inches (1450mm)
Flying Weight - 60-62oz (1700-1757g)
Minimum Required Transmitter - 6-Channel (Required)
Receiver - Spektrum AR636A Receiver with AS3X and SAFE (Included)
Motor Size - 15 BL 950 KV (Included)
ESC - E-flite 40A Brushless (Included)
Recommended Battery - 2200-3000mAh 3S 11.1V 30C LiPo (Required)
Servos – 5 Spektrum A330 Micro, 9 Gram Servos (Included)
In the Box
E-flite AT-6 1.5m Electric Airplane with AS3X and SAFE Technology (Bind-N-Fly Basic)
Required to Complete
Full-range 6+ Channel DSMX Compatible Transmitter
2200-3200mAh 3S LiPo Flight Battery
3S Compatible LiPo Battery Charger
Write Review
Note: HTML is not translated!
Continue