Newsletter
Brands
Bestsellers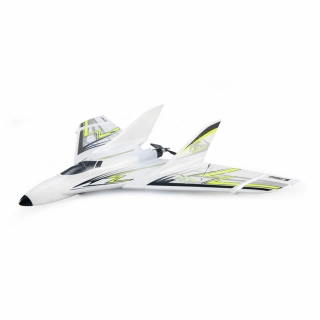 £179.00
Price Match Promise
Wireless Madness offers a price match promise to help our customers get the best deal possible at all times and all the while retain their custom. We aim to be as competitively priced as possible by scanning our competitiors prices. If you see an identical product elsewhere (other than our own promotions across our sites) including delivery, we will endeavour to match the price! In order to take advantage of this offer you must show us where it is cheaper.

Our price match applies only to UK Internet retailers and stores that have the identical product IN STOCK for immediate same day despatch or collection in store. Prices are compared not just on the product price but it also includes the cost of delivery. Price match critera only applies before an order is placed. Once an order has been placed we cannot price match retrospectively. For more details we request you speak to one our sales team staff on 01772 200 888.

Terms and Conditions: The price promise policy is done in good faith and can be withdrawn at any time without notice. A price match cannot be used in conjunction with other offers running on wirelessmadness.com. There maybe the rare case we cannot match a price and as such we are not able to guarantee price matching. The wirelessmadness.com Price Match Promise is subject to change and can be withdrawn at any time and is only available when the above criteria's are met.
Availability:

Model:

EFL5650

Brand:

Average Rating:

Not Rated
E-flite F-27 Evolution Electric RC Plane with AS3X and SAFE Technology (BNF Basic)

The original F-27 models, like the Stryker, introduced thousands of RC pilots to the fun of flying a durable and high-performance aircraft that harnessed the advantages of a flying wing design, evolutionary materials, advanced electronics and modern aerodynamics. The E-flite® F-27 Evolution™ airplane marks the times by combining a proven design with modern updates, including a significant boost in power, removable wings and a sleek FPV option that have it destined to be a new favourite well into the future and beyond.

The E-flite® F-27 Evolution™ lets you use 3S or 4S LiPo batteries to rip through the skies like a jet at ballistic speeds of 105mph (up to 85mph on 3S), or to slow down and cruise with the low-speed predictability of a sport model, all in the same flight. The wide performance envelope also allows you enjoy everything from blinding roll rates and tight loops to using full up elevator for slow, high-alpha flying and to practically 'elevator' to the ground. Utilizing a highly refined airfoil, the F-27 Evolution also features oversized elevons driven by metal-geared servos and a lightweight yet durable EPO airframe that's reinforced to provide both strength and agility. In addition, its updated three-piece design allows you to quickly break it down for transport and storage without the need for tools or fasteners. You can even put yourself in the pilot seat by replacing the stock twist-lock nose with an optional nose that contains an FPV camera and video transmitter (VTX) while blending perfectly with the sleek outline. So whether this is your first flying wing experience or the F-27 reunion you've been waiting for, the Evolution is sure to thrill like no other can, and at a value that simply can't be beat.

Features
The evolution and return of an all-time favourite
High-Power 3-4S LiPo compatible brushless motor and ESC
Stability and precision of AS3X® technology
Optional SAFE® Select flight envelope protection
Removable wing design for easy transport and storage
Oversized elevons for maximum roll and pitch authority
Optional nose includes FPV camera and VTX (EFL5608 sold separately)
Lightweight and durable EPO foam construction
Large top hatch simplifies battery changes
Digital, metal-geared servos installed
Spektrum™ 6-channel receiver with industry-leading DSMX® technology
Speeds up to 85mph on 3S and 105mph on 4S
Specifications:
Wingspan - 37.1" (943mm)
Overall Length - 24.1" (612mm)
Wing Area - 373 sq in (24.1 sq dm)
Flying Weight - 28.0-29.0oz (800-825g)
Motor Size - 10-Size Brushless Outrunner (Installed)
Servos - (2) DSV130 Digital, Metal-Gear Servo (Installed)
Speed Controller - 40A Brushless (Installed)
Experience Level - Intermediate
Recommended Environment - Outdoor
Is Assembly Required - Yes

In the Box
E-flite F-27 Evolution Electric RC Plane with AS3X and SAFE Technology (BNF Basic)

Required to Complete
Full-Range 5+ Channel DSMX Compatible Transmitter
1800-2200mAh 4S or 2200-2500mAh 3S LiPo Flight Battery with EC3 Connector
Compatible LiPo Battery Charger with EC3 Connector
Write Review
Note: HTML is not translated!
Continue