Newsletter
Brands
Bestsellers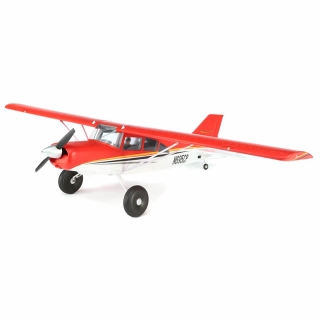 £249.99
Price Match Promise
Wireless Madness offers a price match promise to help our customers get the best deal possible at all times and all the while retain their custom. We aim to be as competitively priced as possible by scanning our competitiors prices. If you see an identical product elsewhere (other than our own promotions across our sites) including delivery, we will endeavour to match the price! In order to take advantage of this offer you must show us where it is cheaper.

Our price match applies only to UK Internet retailers and stores that have the identical product IN STOCK for immediate same day despatch or collection in store. Prices are compared not just on the product price but it also includes the cost of delivery. Price match critera only applies before an order is placed. Once an order has been placed we cannot price match retrospectively. For more details we request you speak to one our sales team staff on 01772 200 888.

Terms and Conditions: The price promise policy is done in good faith and can be withdrawn at any time without notice. A price match cannot be used in conjunction with other offers running on wirelessmadness.com. There maybe the rare case we cannot match a price and as such we are not able to guarantee price matching. The wirelessmadness.com Price Match Promise is subject to change and can be withdrawn at any time and is only available when the above criteria's are met.
Availability:

Model:

EFL5350

Brand:

Average Rating:

Not Rated
E-flite Maule M-7 Electric 1.5M RC Plane with AS3X and SAFE Technology (BNF Basic)

The E-flite® Maule M-7 1.5m captures the Short Take Off and Landing (STOL) capabilities, along with the unmistakable lines and character of the rugged full-scale design series. From the crystal-clear cabin windows and interior detail to an abundance of exterior features including LED lights, antennas, vortex generators and riveted panels, the Maule breaks new ground in park flyer-size civilian scale authenticity. EPO construction results in a lightweight yet durable airframe. The two-piece wing is equipped with operational flaps for outstanding slow flight performance and STOL capabilities. The factory-installed 3S and 4S compatible brushless power system delivers plenty of performance for flying from smooth or rough surfaces using the oversized wheels, or when flying from water using the included float set.

While America geared up to go higher and faster, B.D. Maule was hard at work in a quiet country corner developing his vision of an aircraft that would give pilots the ability to do the exact opposite - practically. Maule Air Inc. has flourished ever since by delivering planes around the globe with renowned STOL capability and value. The E-flite® Maule M-7 1.5m park flyer is an officially licensed tribute to the full-size marvel that includes an abundance of scale detail, rugged landing gear, flaps and an optional-use float set so you can conquer any terrain year-round.

Features
Authentic Detail
Convenient Access
Versatile Brushless Power
Easy to Assemble
Functional Flaps
Floats Included
AS3X Receiver with Optional SAFE Select Technology
This Bind-N-Fly® Basic model features a Spektrum receiver integrated with AS3X® (Artificial Stabilisation – 3-aXis) technology to smooth out the effects of wind and turbulence for the remarkable sense of stability and precision larger, expertly tuned aircraft enjoy.

If this is your first scale model or would like an extra margin of safety while getting familiar with the airplane, optional SAFE® Select flight protection can be enabled. No programming is required. Simply change up the binding sequence as directed in the manual.

With SAFE Select features enabled, you get:
Pitch and Bank Angle Limits
These keep the aircraft from rolling or pitching upside down. They also prevent excessive climb or dive angles during take-off and landing.
Automatic Self-Levelling
Instantly returns the wings to level when the sticks are released.
Easy Switch Assignment-No Programming Required
The simple procedure for assigning a transmitter switch to turn SAFE Select features on and off doesn't require any programming and takes just a few seconds.
Specifications:
Wingspan - 59in (1500mm)
Overall Length - 43.3in (1100mm)
Wing Area - 557 sq in (35.9 sq dm)
Flying Weight - 66oz (1871g)
Motor Size - 1050kv
Speed Control - 40 amp
CG (centre of gravity) - 55-65mm
Prop Size - 11X7

In the Box
E-flite Maule M-7 Electric 1.5M RC Plane with AS3X and SAFE Technology (BNF Basic)
Float Set

Required to Complete
Full-Range 6+ Channel DSMX Transmitter
3S 11.1v or 4S 14.8v 2200mAh-3200mAh with EC3 Connector
Compatible LiPo Battery Charger with EC3 Connector
Write Review
Note: HTML is not translated!
Continue