Newsletter
Brands
Bestsellers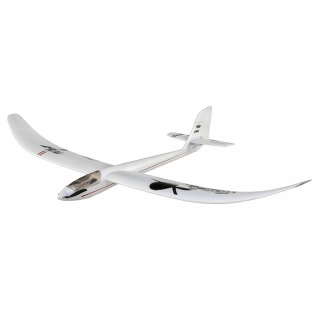 £169.00
Price Match Promise
Wireless Madness offers a price match promise to help our customers get the best deal possible at all times and all the while retain their custom. We aim to be as competitively priced as possible by scanning our competitiors prices. If you see an identical product elsewhere (other than our own promotions across our sites) including delivery, we will endeavour to match the price! In order to take advantage of this offer you must show us where it is cheaper.

Our price match applies only to UK Internet retailers and stores that have the identical product IN STOCK for immediate same day despatch or collection in store. Prices are compared not just on the product price but it also includes the cost of delivery. Price match critera only applies before an order is placed. Once an order has been placed we cannot price match retrospectively. For more details we request you speak to one our sales team staff on 01772 200 888.

Terms and Conditions: The price promise policy is done in good faith and can be withdrawn at any time without notice. A price match cannot be used in conjunction with other offers running on wirelessmadness.com. There maybe the rare case we cannot match a price and as such we are not able to guarantee price matching. The wirelessmadness.com Price Match Promise is subject to change and can be withdrawn at any time and is only available when the above criteria's are met.
Availability:

Model:

EFL3650

Brand:

Average Rating:

Not Rated
E-flite Night Radian FT 2m Glider Plane with AS3X and SAFE Select (BNF Basic)

E-flite® Radian® motor gliders are legendary because they capture the essence of pure and modern soaring styles in aircraft that are as much fun to sport fly as they are to soar. Inspired and approved by the Flite Test (FT) crew, the Night Radian FT improves the popular 2-meter version with multiple upgrades including a programmable LED light system that allows you to fly all day and night. The horizontal tail is now fully-moulded. Plus, the BNF® Basic version features AS3X® technology to deliver smoother flight performance in windy and high lift conditions while optional-use SAFE® Select technology makes this Radian airplane even easier to fly than it already is.

The E-flite® Night Radian® FT 2.0m motor glider combines the serenity of soaring with sport flying and incredible night flying capabilities. Factory-installed, high-visibly LED lights are recessed throughout the airframe, including in the redesigned air foil-shaped horizontal tail. The vivid colours and placement of the LEDs offers incredible visibility and easy orientation when flying at dusk and even in complete darkness - or they can be turned off when flying in daylight. Even more impressive is that the LEDs can be programmed to display 100+ different colour, sequence and timing combinations by utilising the built-in controller.

Multiple Night Radians flying together in the dark can be easily distinct. Best of all, even with the addition of lights, the durable, composite reinforced EPO construction has been kept as light as possible so there's no discernible difference in flight performance or thermal soaring capability. The distinctive and gracefully curved polyhedral wing and efficient air foil delivers outstanding soaring performance and long flight times with or without the use of power. And, there's no Hi-start or cumbersome launch system to worry about. The high-power brushless motor and folding prop combination provide outstanding efficiency so you can enjoy soaring and sport flying in the same flight, plus the ability to climb and find thermals multiple times between battery changes.

Features
Flite Test crew approved including their exclusive trim scheme design
Integrated high-visibility LED lights feature 100+ colour, sequence and timing combinations
Fully-moulded horizontal tail for improved durability, performance and LED integration
Spektrum™ 6-channel receiver with industry-leading DSMX® technology
AS3X® technology for smoother flight performance in windy and high lift conditions
Optional-use SAFE® Select technology makes it even easier to fly than ever before
Transparent canopy hatch is magnetic to offer easy battery compartment access
Bolt-on, two-piece wing with carbon-fibre wing joiner rigidity
30A ESC plus a high-power brushless motor with folding prop
Lightweight and durable composite reinforced EPO construction
No glue required for assembly–can be ready to fly in less time than it takes to charge a battery
Specification:
Completion Level - Bind-N-Fly Basic
Motor Size - 480 Brushless outrunner
Material - EPO
Length - 44.7 in (1137mm)
Material - EPO
Wing Area - 551 sq in (35.5 sq dm)
Wingspan - 78.7 in (2.0m)
Flying Weight - 32.0oz (905g)

In the Box
E-flite Night Radian FT 2m Glider Plane with AS3X and SAFE Select (BNF Basic)

Required to Complete
Full-range 5+ Channel DSMX Transmitter
1300 - 2200mAh 3S LiPo Flight Battery with EC3 Connector
Compatible LiPo Battery Charger
Write Review
Note: HTML is not translated!
Continue