Newsletter
Brands
Bestsellers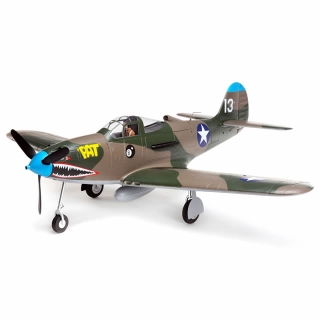 £265.00
Price Match Promise
Wireless Madness offers a price match promise to help our customers get the best deal possible at all times and all the while retain their custom. We aim to be as competitively priced as possible by scanning our competitiors prices. If you see an identical product elsewhere (other than our own promotions across our sites) including delivery, we will endeavour to match the price! In order to take advantage of this offer you must show us where it is cheaper.

Our price match applies only to UK Internet retailers and stores that have the identical product IN STOCK for immediate same day despatch or collection in store. Prices are compared not just on the product price but it also includes the cost of delivery. Price match critera only applies before an order is placed. Once an order has been placed we cannot price match retrospectively. For more details we request you speak to one our sales team staff on 01772 200 888.

Terms and Conditions: The price promise policy is done in good faith and can be withdrawn at any time without notice. A price match cannot be used in conjunction with other offers running on wirelessmadness.com. There maybe the rare case we cannot match a price and as such we are not able to guarantee price matching. The wirelessmadness.com Price Match Promise is subject to change and can be withdrawn at any time and is only available when the above criteria's are met.
Availability:

Model:

EFL9150

Brand:

Average Rating:

Not Rated
E-flite P-39 Airacobra 1.2m Plane with AS3X and SAFE Select (BNF Basic)

The E-flite® P-39 Airacobra 1.2m scale model is a replica of one of the most unconventional and innovative fighters flown during World War II. It features a significant level of detail including panel lines, exhaust stacks, a removable drop tank, three-blade propeller and more. It's also equipped with factory-installed retractable tricycle landing gear and operational split flaps to enhance scale realism and the unique warbird flight experience it offers. The high-power brushless power system delivers outstanding performance when using a 3S LiPo battery, or you can install a 4S battery for well-beyond-scale speed and vertical capabilities- without the need for any modifications or upgrades.

Lightweight yet durable factory-finished EPO construction, along with bolt-together assembly featuring a one-piece wing with an innovative hands-free servo connection system, means you can be ready to fly in less time than it takes to charge a battery. So whether you're an intermediate or advanced pilot, the P-39 Airacobra 1.2m delivers the scale detail, functional features and incredible performance you need to enjoy a warbird experience unlike any other.

With a streamlined design focused on carrying a centreline-mounted cannon to deliver incredible firepower with pinpoint accuracy, and as the first fighter equipped with tricycle landing gear, the Bell Aircraft P-39 Airacobra was both innovative and unique. It was one of the principal American fighters in service when the U.S. entered World War II, and also went on to be used by other Air Forces on various fronts throughout the war. The E-flite® P-39 Airacobra 1.2m is a scale replica of the unconventional fighter that's equipped with functional retractable landing gear and split flaps, plus a 3S and 4S compatible power system to deliver a unique warbird experience while also being easy to fly when it's equipped with exclusive AS3X® and SAFE® Select technologies (included with the BNF® Basic version only).

Features
Detailed scale replica of the innovative and unique fighter flown in World War II
High-power 3S and 4S compatible brushless power system with 3–blade prop
Functional split flaps and electric retracts with steerable nose wheel
6–channel control with 7 factory-installed servos and linkages
Spektrum™ 6–channel 2.4GHz receiver with industry-leading DSMX® technology
Unmatched stability and precision of AS3X® technology for smoother flight performance
Easy to fly with optional-use SAFE® Select flight envelope protection
Abundant scale detail including panel lines, exhaust stacks, removable drop tank and more
Factory-finished "Wahl Eye II" painted camo trim scheme with factory-applied decals
Large, magnetically-secured top hatch for convenient battery and electronics access
One-piece wing with hands-free servo/retract connection system
Lightweight yet durable moulded EPO construction
Fast and easy bolt-together final assembly
Specification:
Completion Level - Bind-N-Fly Basic
Minimum Speed Control - 40A included
Motor Size - 850Kv brushless outrunner
Retracts - Factory installed electric tricycle configuration
Servos - Seven 9g
Material - EPO Foam
Approximate Flight Time - 4 minutes
Flaps - Operational split flaps for added realism
Propeller Size - 5.5x8.5" 3-blade
Length - 1.1m (43.3")
Wingspan - 1.2m (47.2")
Flying Weight - 58.5-67oz (1660-1900g)

In the Box
E-flite P-39 Airacobra 1.2m Plane with AS3X and SAFE Select (BNF Basic)

Required to Complete
Full-range, 6–7+ Channel DSMX Transmitter
2200–3000mAh 3S or 4S 11.1 - 14.8V LiPo with EC3 Connector
Compatible LiPo Battery Charger
Write Review
Note: HTML is not translated!
Continue