Newsletter
Brands
Bestsellers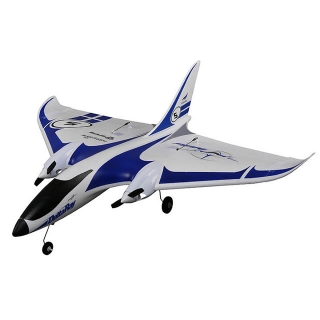 £169.00
Price Match Promise
Wireless Madness offers a price match promise to help our customers get the best deal possible at all times and all the while retain their custom. We aim to be as competitively priced as possible by scanning our competitiors prices. If you see an identical product elsewhere (other than our own promotions across our sites) including delivery, we will endeavour to match the price! In order to take advantage of this offer you must show us where it is cheaper.

Our price match applies only to UK Internet retailers and stores that have the identical product IN STOCK for immediate same day despatch or collection in store. Prices are compared not just on the product price but it also includes the cost of delivery. Price match critera only applies before an order is placed. Once an order has been placed we cannot price match retrospectively. For more details we request you speak to one our sales team staff on 01772 200 888.

Terms and Conditions: The price promise policy is done in good faith and can be withdrawn at any time without notice. A price match cannot be used in conjunction with other offers running on wirelessmadness.com. There maybe the rare case we cannot match a price and as such we are not able to guarantee price matching. The wirelessmadness.com Price Match Promise is subject to change and can be withdrawn at any time and is only available when the above criteria's are met.
Availability:

Model:

HBZ7900E

Brand:

Average Rating:
HobbyZone Delta Ray Plane with SAFE Technology and DXe Transmitter (Ready to Fly)

A trainer that looks anything but a trainer, too good to be true? Not anymore!

The striking looks of the Delta Ray give an impression of high speeds but looks can be deceiving as the Delta Ray is first and foremost a trainer, Albeit one that is more than able to fly in a very slow manner and have its top speed limited to 35 mph. This slow flight ability is very important for a training model as it allows the novice pilot to retain control of the model without the risk of getting disoriented due to the model flying too fast.

Twin motors with contra rotating propellers eliminate the negative effects of motor torque and give the plane the best combination of safety, strength and performance.

Slick, fast, modern looking and equipped with the outstanding SAFE system the Delta Ray offers great appeal to younger pilots that want to take up model flying but are often put off by the looks of older traditional boxy type high wing trainers.

The Delta Ray is the first HobbyZone model with the SAFE flight envelope protection system allowing the model to sense where the horizon is, so no matter what position the plane is in, by releasing the stick to neutral position the plane will come back to flat and horizontal flight.

The system also allows the model to fly with limits on wing bank, angle of descent -climb and automatically make small corrections to the control surface movements helping to smooth out the effects of wind turbulence.

The transmitter has a 3 position switch that allows the novice pilot to progress step by step as his flying skills develop.

This flight control system also allows the model to fly in higher winds, allowing the pilots to go out and fly whenever he wants with less reliance on wind conditions, a big difference from traditional trainers!

Features
Intuitive SAFE™ technology provides four modes to give new pilots the ultimate progressive learning experience
If you lose control of the airplane, "Panic Mode" returns the aircraft to stable, level flight with the push of a button!
Beginner and Intermediate modes provide support for new pilots by limiting the roll and pitch of the airplane, keeping you in control at all times!
Experienced Mode allows pilots who have mastered the basics to explore the incredible performance of the Delta Ray aircraft supported by the revolutionary AS3X gyro stabilisation system
Everything you need to teach yourself to fly in one box, even the "AA" batteries for the transmitter!
Full 4-channel control gives new pilots a comprehensive learning experience with all the same controls as full-size airplanes!
Full-Range Spektrum™ DXe 2.4GHz DSMX® transmitter
Impact-resistant, durable Z-Foam™ construction is extraordinarily tough.
Specification:
Motor Size - (2) 180-size brushed motors (Installed)
Radio - DXe 4-channel DSMX transmitter (Included)
Servos - (2) SV80 servos (Installed)
CG (Centre of Gravity) - 14.4" (365mm) from the rear of airplane at fuselage centre line
Recommended Motor Battery - 7.4V 2S 1300mAh 20C Li-Po (Included)
Charger - 2-cell DC balancing Li-Po charger (Included)
Experience Level - Beginner
Prop Size - 5 x 3
Wingspan - 34" (863mm)
Overall Length - 31.8" (807mm)
Flying Weight - 17.6oz (500g)

In the Box
HobbyZone Delta Ray Plane with SAFE Technology
Spektrum™ DXe 2.4GHz DSMX® transmitter
E-flite 7.4V 2S 1300mAh 20C Li-Po battery with EC2 Connector
E-flite 2-cell DC balancing Li-Po charger (Cigarette lighter style)

Required to Complete
Nothing! Everything you need to get in the air is included

Please Note: If you wish to charge the included battery from an AC power source, you will need the optional power supply (HBZ1004)
Write Review
Note: HTML is not translated!
Continue