Newsletter
Brands
Bestsellers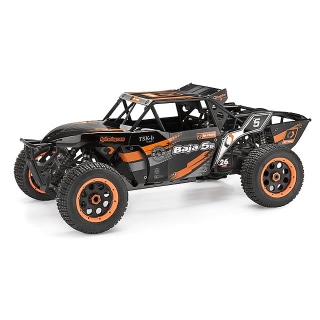 £1,195.00
Price Match Promise
Wireless Madness offers a price match promise to help our customers get the best deal possible at all times and all the while retain their custom. We aim to be as competitively priced as possible by scanning our competitiors prices. If you see an identical product elsewhere (other than our own promotions across our sites) including delivery, we will endeavour to match the price! In order to take advantage of this offer you must show us where it is cheaper.

Our price match applies only to UK Internet retailers and stores that have the identical product IN STOCK for immediate same day despatch or collection in store. Prices are compared not just on the product price but it also includes the cost of delivery. Price match critera only applies before an order is placed. Once an order has been placed we cannot price match retrospectively. For more details we request you speak to one our sales team staff on 01772 200 888.

Terms and Conditions: The price promise policy is done in good faith and can be withdrawn at any time without notice. A price match cannot be used in conjunction with other offers running on wirelessmadness.com. There maybe the rare case we cannot match a price and as such we are not able to guarantee price matching. The wirelessmadness.com Price Match Promise is subject to change and can be withdrawn at any time and is only available when the above criteria's are met.
Availability:

Model:

115485

Brand:

Average Rating:

Not Rated
HPI 1/5th Scale Baja Kraken TSK-B Class 1 Buggy with TF-45 2.4Ghz Radio System

Kraken RC and HPI partner to bring you the awesome Baja 5B TSK-b Class 1 racing buggy! Kraken RC's super-cool TSK-b Class 1 adds a fantastic-looking roll cage to bring modern desert racer looks and functionality to the large scale Baja 5B. The Baja 5B TSK-b Class 1 is completely pre-built and ready to drive right out of the box – just add fuel for 30-minute runtimes! It's also completely outfitted with the latest Super Heavy Duty option parts, including driveshafts, front hex hubs and one-piece rear hubs so you can thrash it around the dunes or track as long as you like. Baja 5B and Kraken RC: a partnership made born in the desert and made to drive anywhere!

In the years since the Baja 5B was first released, the number of aftermarket modifications and options released for the Baja has been hugely impressive. Much like the Nitro RS4 and Savage, the Baja 5B has inspired enthusiastic owners to great heights, with the most ambitious hobbyists starting entire companies based around providing options to fellow RC fans. One of the most prominent of the companies providing Baja 5B owners with awesome, head-turning aftermarket parts are the guys at Kraken RC with their amazing Dura cage Modular roll cage!

If all-out race vehicles appeal to you and your friends, the Kraken RC TSK-b Class 1 kit is the perfect Baja kit! The polymer roll cage transforms the Baja 5B into a perfect scale replica of the latest generation of desert racing vehicles: the Class 1, or unlimited category, just like the racing buggies that compete in brutal hardcore endurance races like the legendary Baja 1000, racing for hours across the deserts of the Baja California Peninsula.

HPI Racing are extremely proud to announce a partnership with Kraken RC that will provide large scale enthusiasts with a fully built and painted Baja 5B fitted with Kraken RC roll cages straight from the factory!

These Kraken RC Baja 5B kits will be fitted with the larger capacity, extra-powerful HPI Fuelie 26S engines for extra power and speed, and they'll also have the latest HPI heavy duty suspension and drivetrain parts installed, such as the #105612 24mm Heavy-Duty front hex hubs, #104966 Super HD Driveshafts and #104781 One-Piece Rear Hub for increased durability and decreased downtime for extra-hard off-road racing.

Features
Factory-assembled Ready-To-Run large scale gas-powered buggy
Fitted with Kraken RC TSK-b Class 1 roll cage and pre-painted body panels
Latest Heavy-Duty drivetrain option parts installed
Brand new Baja paint design
2.4GHz FHSS radio system with failsafe
Extra-thick aluminium monocoque chassis
Powerful Fuelie 26S 26cc 2-stroke engine
Torx T27 engine screws
700cc fuel tank provides 30 minutes of driving
High flow muffler
8,000 RPM performance clutch
VVC/HD externally adjustable shock absorbers
Long-travel extra-durable suspension
Viscous torque differential
All-terrain racing tyres
Super-durable real beadlock wheels
Long wheelbase
Enclosed radio box
External battery charging plug
Adjustable heavy duty racing rear wing
Durable roll cage protects engine
Gunmetal anodising for super-cool looks
Complete set of ball bearings
Specifications:
Length - 32.2" (818mm)
Width - 18.9" (480mm)
Height - 10" (254mm)
Wheelbase - 22.5" (571mm)
Ground Clearance - 2.4" (61mm)

In the Box
HPI 1/5th Scale Baja Kraken TSK-B Class 1 Buggy
HPI TF-45 2.4Ghz Radio System
6.0v 4300mAh Receiver Battery Pack
Multi-Region A/C NiMh Battery Charger
One-Shot 2-Stroke Engine Oil for 5 Litres
4AA Batteries for Transmitter

Required to Complete
Unleaded Fuel
5 Litre Fuel Can

Note: Studio photos show optional tyres mounted on the RTR Baja 5B TSK-B Class 1
Write Review
Note: HTML is not translated!
Continue