HPI Plazma Pro 7.4v 6500mAh 95C LiPo Battery Pack with 4mm Tubes - 106399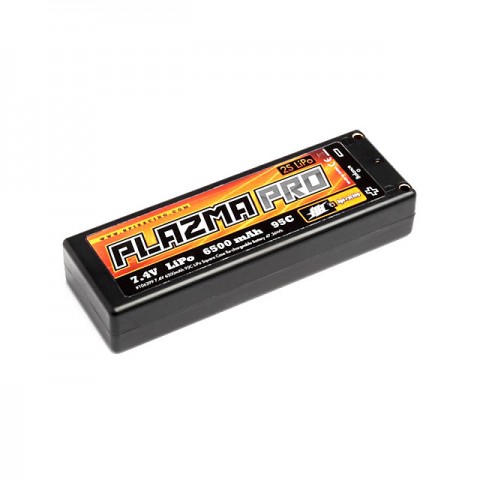 HPI Plazma Pro 7.4v 6500mAh 95C LiPo Battery Pack with 4mm Tubes

HPI's Plazma Pro competition range features high-end packs designed purely for use on the race track! This pack fits within all accepted maximum pack sizes, allowing it to fit in any competition touring car, buggy, short course truck and other types of racing car. The 95C power rating will give you plenty of acceleration while the 6500mAh rating will allow you to fully utilise the power of the pack throughout a 5-minute race.

Specification:
Voltage - 7.4V
Capacity - 6500mAh
Current Rating - 95C
Case Type - Rectangular sealed plastic LiPo case
Dimensions - 138.6 x 45.8 x 25.1mm (conforms to BRCA 139 x 47 x 25.1mm)

Required to Complete
Balance and battery connectors and leads are required

Please Note: LiPo batteries must be charged with a LiPo-compatible charger. Never charge batteries unattended. Only charge Li-Po batteries with chargers specifically designed to charge Li-Po batteries. NEVER use a Ni-MH or Ni-Cd charger. Li-Po batteries, when not properly used, may burst and catch fire. It is highly recommended that a safe pouch or fireproof container is used for storage and whilst charging the battery. By purchasing this Li-Po battery, the buyer assumes all risks associated with its use.