Newsletter
Brands
Bestsellers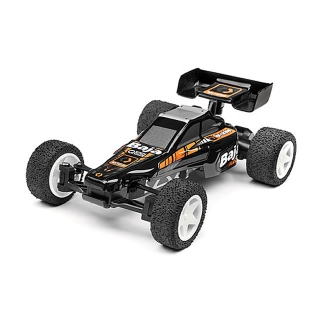 £31.99
Price Match Promise
Wireless Madness offers a price match promise to help our customers get the best deal possible at all times and all the while retain their custom. We aim to be as competitively priced as possible by scanning our competitiors prices. If you see an identical product elsewhere (other than our own promotions across our sites) including delivery, we will endeavour to match the price! In order to take advantage of this offer you must show us where it is cheaper.

Our price match applies only to UK Internet retailers and stores that have the identical product IN STOCK for immediate same day despatch or collection in store. Prices are compared not just on the product price but it also includes the cost of delivery. Price match critera only applies before an order is placed. Once an order has been placed we cannot price match retrospectively. For more details we request you speak to one our sales team staff on 01772 200 888.

Terms and Conditions: The price promise policy is done in good faith and can be withdrawn at any time without notice. A price match cannot be used in conjunction with other offers running on wirelessmadness.com. There maybe the rare case we cannot match a price and as such we are not able to guarantee price matching. The wirelessmadness.com Price Match Promise is subject to change and can be withdrawn at any time and is only available when the above criteria's are met.
Availability:

Model:

114060

Brand:

Average Rating:
HPI Q32 Micro Baja Buggy RTR with 2.4Ghz Radio System

The Q32 chassis is the smallest member of the HPI family, and it's the ideal way to get your RC fix on rainy days or when you're stuck in the office! Enjoy Baja-style action and stunts, indoors and out, on table tops, floors and anywhere you like! The Baja Q32 is perfect on tile, wood and carpeted floors, making it great fun to race with friends and family!

Fitted with grippy foam tyres and a direct rear-wheel drivetrain, it's light, nimble and FAST! At just 109mm (4.3") in length and 76mm (2.9") wide, it's ideal for speeding about in the smallest of spaces! We've also included 8 corner markers and even a cool mini-ramp to get you started making your own custom stunt park! The Q32 features awesome "Real Steer", which means the car drives just like a larger RC car!

The small and cool-looking TF-60 2.4GHz radio transmitter acts as the car battery charger - simply fit in 4AA batteries and plug the charging cord into the car. After a few minutes you're ready to drive! And that's not all! We've also included 8 corner markers and even a cool mini-ramp to get you started making your own custom race courses!

Features
All-new Q32 1/32 scale chassis
Real Steer proportional steering for authentic driving feel
TF-60 radio transmitter with built-in car charger
Composite nylon chassis
Lightweight polycarbonate body
Rear-wheel 2WD direct drivetrain
Independent front suspension with single spring rear suspension
High traction foam tires on tough white nylon wheels
8 corner markers and folding jump ramp included
Includes detailed sticker sheet to customize your car
Requires 4AA batteries for radio transmitter
Specification:
Scale - 1/32
Drivetrain - 2WD
Length - 109mm (4.3")
Width - 71mm front/76mm rear (2.8" front/2.9" rear)
Height - 31mm (1.2")

In the Box
HPI Q32 Micro Baja Buggy RTR
HPI TF-60 2.4Ghz Radio System
Folding Jump Ramp

Required to Complete
4AA Batteries for the Transmitter
Write Review
Note: HTML is not translated!
Continue