Newsletter
Brands
Bestsellers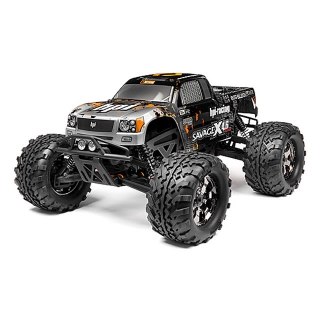 £469.00
Price Match Promise
Wireless Madness offers a price match promise to help our customers get the best deal possible at all times and all the while retain their custom. We aim to be as competitively priced as possible by scanning our competitiors prices. If you see an identical product elsewhere (other than our own promotions across our sites) including delivery, we will endeavour to match the price! In order to take advantage of this offer you must show us where it is cheaper.

Our price match applies only to UK Internet retailers and stores that have the identical product IN STOCK for immediate same day despatch or collection in store. Prices are compared not just on the product price but it also includes the cost of delivery. Price match critera only applies before an order is placed. Once an order has been placed we cannot price match retrospectively. For more details we request you speak to one our sales team staff on 01772 200 888.

Terms and Conditions: The price promise policy is done in good faith and can be withdrawn at any time without notice. A price match cannot be used in conjunction with other offers running on wirelessmadness.com. There maybe the rare case we cannot match a price and as such we are not able to guarantee price matching. The wirelessmadness.com Price Match Promise is subject to change and can be withdrawn at any time and is only available when the above criteria's are met.
Availability:

Model:

109083

Brand:

Average Rating:

Not Rated
HPI Savage X 4.6 RTR 1/8th Scale 4WD Nitro Powered Monster Truck

The HPI Savage is legendary as the most durable monster truck ever, and now it's packed with even more features! The monster truck that broke new ground in durability, Big Block power, innovative design, and unrivalled performance is making sure the competition stays on their toes. It's better equipped than ever, with better handling and an even better looking body. The updated Savage X 4.6 has it all!

Controlling the Savage X 4.6 is easy with the HPI 2.4GHz radio system. No need to worry about changing crystals, the radio prevents frequency conflicts automatically. With the adjustable, built-in failsafe feature, you will be protected in case the radio ever loses signal.

Four huge Big Bore shocks give the suspension action you need to get out and blast through the roughest of tracks or Off-Road terrain. The RTR Savage X 4.6 has beefy suspension arms that can take the punishment of big-air drops and top speed runs over bumpy terrain. Keeping everything protected is the reinforced "X" TVP (Twin Vertical Plate) chassis, which features thick aluminium plates and custom 'X' graphics.

The massive F4.6 Big Block engine is designed for one thing and one thing only - huge amounts of horsepower! Nearly 3hp, in fact! Enough horsepower to get the Savage X 4.6 to speeds over 45mph (73kph)! And Big Block TORQUE is always on tap, just pull the throttle and you'll know you're not driving a small block. You want speed? You want torque? You've got it!

The RTR Savage X 4.6 includes an improved Roto Start system to get the engine running with minimal effort! The new Roto Start features a pistol-grip design and a built-in one-way bearing to make starting and maintenance easy and simple! To start your engine simply insert the Roto Start into the engine's back plate, pull the trigger and away you go! To power the Roto Start you just need to supply a standard 6-cell stick battery pack with normal RC charging plug.

Features
Pre-Assembled 1/8th scale monster truck
Legendary Savage toughness
Iconic TVP (Twin Vertical Plate) chassis design
Pre-painted GT3 body in 2 different designs
F4.6 engine with ABC construction and 8-port tuning for nearly 3hp
Big Bore oil-filled coil-over shock absorbers
Bulletproof sintered metal gears for amazing durability
2-speed transmission for extreme acceleration and massive top speed
Dual fibre disk brakes
New Roto Start design for easier starting and simple maintenance
2.4GHz radio with TF-40 pistol grip design
Orange-anodised chassis parts
Tough all-terrain tyres
Black chrome Warlock wheels
Specifications:
Length - 534mm
Width - 427mm
Height - 254mm
Wheelbase - 336.5mm
Tyres - 159 x 85.5mm
Suspension Travel - 152mm
Engine - Big Block 4.6cc
Transmission - 2-Speed Drivetrain: Full-Time 4WD

In the Box
HPI Savage X 4.6 RTR 1/8th Scale 4WD Nitro Powered Monster Truck
HPI 2.4Ghz Steer Wheel Radio System
8AA Batteries for Transmitter and Receiver
Roto Start with 7.2V NiMh Battery & Charger
Glow Plug Igniter with C Size Battery
250cc Fuel Filler Bottle

Required to Complete
20-25% Nitro Car Fuel
Write Review
Note: HTML is not translated!
Continue