Newsletter
Brands
Bestsellers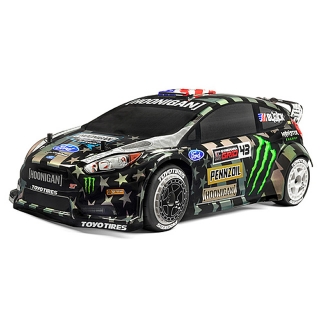 £469.00
Price Match Promise
Wireless Madness offers a price match promise to help our customers get the best deal possible at all times and all the while retain their custom. We aim to be as competitively priced as possible by scanning our competitiors prices. If you see an identical product elsewhere (other than our own promotions across our sites) including delivery, we will endeavour to match the price! In order to take advantage of this offer you must show us where it is cheaper.

Our price match applies only to UK Internet retailers and stores that have the identical product IN STOCK for immediate same day despatch or collection in store. Prices are compared not just on the product price but it also includes the cost of delivery. Price match critera only applies before an order is placed. Once an order has been placed we cannot price match retrospectively. For more details we request you speak to one our sales team staff on 01772 200 888.

Terms and Conditions: The price promise policy is done in good faith and can be withdrawn at any time without notice. A price match cannot be used in conjunction with other offers running on wirelessmadness.com. There maybe the rare case we cannot match a price and as such we are not able to guarantee price matching. The wirelessmadness.com Price Match Promise is subject to change and can be withdrawn at any time and is only available when the above criteria's are met.
Availability:

Model:

120036

Brand:

Average Rating:

Not Rated
HPI WR8 Flux Ken Block Gymkhana 1/8th Ford Fiesta ST RX43 RC Rally Car

You've seen it in Gymkhana 8, you've seen it in Terrakhana, and you've seen it racing in Gymkhana GRiD - Ken Block's jaw-droppingly cool colour-shift Ford Fiesta ST RX43 racer is now available for you to drive away in a sweet 1/8th scale WR8 FLUX version! HPI FLUX power is able to propel this 485mm (19") long replica car from a standing start into wild racing action and 60+ mph (100+km/h) with just a single pull of the trigger, so it's the perfect way to copy Ken's epic performances with your friends!

Underneath the replica Ken Block Ford Fiesta ST RX43 body, the WR8 FLUX chassis is based on the HPI Bullet RC monster truck, which means it's massively tough and can take a real beating on- or off-road! The WR8 FLUX is powered by a massive 4000KV brushless motor and waterproof 3S-capable speed controller, delivering power through tough metal gear differentials and the fully ball bearing-supported 4WD shaft drivetrain of the Bullet monster truck. Combine this with WR8 rally-style suspension geometry, custom-designed shock towers and dampers, plus extra-thick sway bars for extra control! Top it off with semi-slick tarmac tyres and replica fifteen52 TurboMac wheels and you have an instant head-turner in your hands!

The HPI Racing WR8 is crammed with awesome features that enhance its durability anywhere you want to take it, including a high ground clearance, skidplate, foam front bumper, optimised rally-style suspension geometry, shock debris guards, mud deflectors on the chassis and much more. It's the ideal machine to race your friends on Gymkhana-style courses and multi-surface tracks, or anywhere you like!

Custom Colour-Shift Stars and Stripes Livery!
Sure to turn heads, the stunning stars and stripes on Ken's replica Ford Fiesta ST RX43 are achieved with actual custom paint! The paint is protected from scratches because it's applied at the factory on the inside of the body, allowing the amazing iridescent colour-changing effect to shine through!

Easy To Drive! Just Pull The Trigger!
The HPI WR8 FLUX is super-easy to drive and get familiar with - all you have to do is install a battery, plug it in and switch on the radio and car. It's that easy! To drive the car, simply pick up the controller with your left hand, put your left index finger into the trigger area, and then put your right hand on the steering wheel - it's as natural as driving a real car! Turn the wheel to go left and right, and gently pull on the trigger with your left index finger to go forwards. To stop the car, gently push away from you with your left index finger - hold it there to go into reverse. It takes seconds to get used to this easy operation, and in no time at all you'll be ripping off jaw-dropping moves, just like Ken Block in his head-to-head races!

Replica fifteen52 Wheels and Real Rubber Tyres
For the ultimate in replica looks and fantastic performance, every HPI WR8 with Ken Block's Ford Fiesta ST RX43 is fitted with replica fifteen52 Turbomac wheels in a matching colour scheme. The wheels really help the car stand out as a scale replica, and for extreme performance, the wheels are wrapped with semi-slick HPI tyres moulded in real rubber. The grippy rubber compound helps the car stick to asphalt or tarmac for real racing action, and the treaded design gives you plenty of grip even on dusty paved surfaces!

Suspension Just Like Ken's Full-Size Car!
Fans of racing cars, from real ones to little ones, know that to get the best out of your car you need to have a sturdy, tuneable suspension system. That's why the HPI Racing WR8 uses double wishbone suspension at all four corners, fitted with real coil over oil-filled shock absorbers and thick sway bars front and rear, just like real racing cars! Thick main suspension arms are mated to durable uprights fitted with a pair of rubber-sealed ball bearings for performance that matches Ken's Ford Fiesta ST RX43.

Full Adjustability Just Like The Real Thing!
All this function is nothing if you can't customise the car to your liking. Although we've set the car to be just about perfect right out of the box, you can easily adjust loads of settings, exactly like a real racing car! Ride height, shock angle and more are simple to adjust if you want to dive under the hood - HPI make it easy to be your own racecar mechanic AND driver! Drive like Ken, or work on his car: it's easy to do both with the Ken Block WR8 FLUX!

Features
Officially authorised replica of Ken Block's "Colour-Shift"
Ford Fiesta ST RX43
Pre-Assembled 1/8th scale car
Based on the Bullet FLUX monster truck
FLUX MMH-4000 motor
Waterproof EMH-3S speed controller
2.4GHz radio system
Water resistant steering servo
Enclosed receiver box
3mm aluminium chassis with centralised weight balance
Full-time 4WD for excellent control
Efficient and tough shaft drivetrain
Front skidplate with durable foam bumper
Composite chassis braces for extra driving feel
Tough oil-filled 4-gear differentials
Replica fifteen52 TurboMac wheels
Real rubber semi-slick tyres
Aluminium shock towers front and rear
Oil-filled coil-over shocks with adjustable ride height
Front and rear sway bars for excellent handling
High ground clearance for driving on most surfaces
Mudguards for rear shocks prevent dirt build-up
Quick access to all critical maintenance points
Dual Bellcrank steering
Cam type servo saver
All hex head hardware
Full set of rubber-sealed ball bearings
Specifications:
Length - 485mm (19")
Width - 227mm (8.9")
Height - 172mm (6.7")
Wheelbase - 300mm (11.8")
Tire Diameter - 80mm (3.2")
Drivetrain - Full-Time Shaft 4WD

In the Box
HPI WR8 Flux Ken Block Gymkhana 1/8th Ford Fiesta ST RX43 Rally Car
HPI TF-41 2.4Ghz Radio System
4AA Batteries for the Transmitter

Required to Complete
2S (7.4v) or 3S (11.1v) LiPo Battery with Deans Connector
Compatible LiPo Battery Charger
Write Review
Note: HTML is not translated!
Continue