Optifuel Optimix 20% Nitro Fuel Aero or Heli SLV 5 Litres - OH2018SLV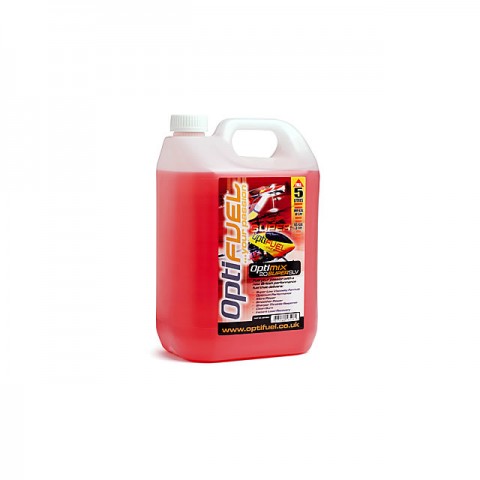 Optifuel Optimix 20% Nitro Fuel Aero or Heli SLV 5 Litres

Optifuel...performance fuel that takes competition seriously

Optifuel is a range of model engine high performance fuels, researched, tested, supplied and made in the United Kingdom by PMA, Process Measurement & Analysis Limited.

A product of an extensive six month development test programme conducted by PMA, during which time Optifuel was subjected to rigorous flight testing and full technical performance analysis by professional model pilot Dave Fisher, Head of Flyin' Fish Model Helicopter Flight Training.

In the flight test programme the latest onboard monitoring techniques were used to log normal operational and extreme flying parameters from hard 3D to gentle flying.

20% Nitro methane and 18% Super Low Viscosity Synthetic Oil by KLOTZ. Supplied in full 5L containers not US Gallon (3.78L) Optimix-20 SLV is designed for advanced competition 3D helicopter and aircraft flyers and is suitable for 4-stroke and 2-stroke engines where 20% nitromethane is preferred. Very high power outputs for those who demand extreme power and super fast throttle response with better economy and cooler running.
Note: This item can be delivered within Mainland UK ONLY. We cannot export fuel to any other country, please see our terms and conditions for more details.