Newsletter
Brands
Bestsellers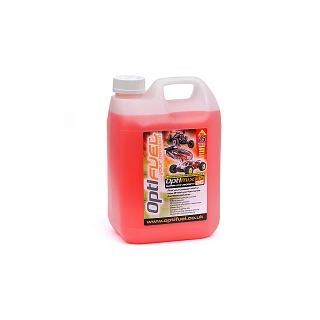 £17.99
Price Match Promise
Wireless Madness offers a price match promise to help our customers get the best deal possible at all times and all the while retain their custom. We aim to be as competitively priced as possible by scanning our competitiors prices. If you see an identical product elsewhere (other than our own promotions across our sites) including delivery, we will endeavour to match the price! In order to take advantage of this offer you must show us where it is cheaper.

Our price match applies only to UK Internet retailers and stores that have the identical product IN STOCK for immediate same day despatch or collection in store. Prices are compared not just on the product price but it also includes the cost of delivery. Price match critera only applies before an order is placed. Once an order has been placed we cannot price match retrospectively. For more details we request you speak to one our sales team staff on 01772 200 888.

Terms and Conditions: The price promise policy is done in good faith and can be withdrawn at any time without notice. A price match cannot be used in conjunction with other offers running on wirelessmadness.com. There maybe the rare case we cannot match a price and as such we are not able to guarantee price matching. The wirelessmadness.com Price Match Promise is subject to change and can be withdrawn at any time and is only available when the above criteria's are met.
Availability:

Model:

OP2001

Brand:

Average Rating:

Not Rated
Optifuel Optimix 25% Nitro Race Car Fuel (2.5 Litres)

25% Nitromethane blend for large capacity 0.21 and over tuned race engines to give the ultimate in power with only small sacrifices in economy

All Optifuel Race blends have been reformulated into the exclusive Super Lite blend, featuring an all-new thinner oil for lower viscosity, to give you improved performance in all conditions!

Since the original release of the Optifuel RTR and Race fuels, the Optifuel team has been refining and perfecting the fuel mix with Europe's top racers to provide a fuel that is more efficient, extra-stable and very tuneable for racers at all levels. The Super Lite fuel blends will give you improved cooling over the original Optifuel blend, faster throttle response and easier fuel flow from tank to engine.

Super Lite fuels are extremely thin - the original Optifuel was already 4 times thinner than traditional nitromethane fuel blends, and the new Super Lite fuel is 10 times thinner than that!

Finally, the film strength of the Super Lite fuel is the same as before, so the lubrication and protection characteristics are unchanged from the original amazing Optifuel mixes.

All the part numbers remain the same so you can order the same fuels as before.

Designed for Racing
We have tested dozens of different oil and nitro-methane formulations before selecting Klotz synthetic oils to produce the ideal fuel for diehard racers! Klotz is one of the most renowned racing oil brands in the world. Klotz oils feature very low viscosity and flow smoothly through the carburettor to give the very best burn efficiency. This allows the nitro-methane to release maximum power and torque for each of our custom-tuned nitro blends.

Tested to Perform
OptiFuel drivers and RC professionals Graham Alsop (top UK racer, Hot Bodies team driver) and Adam Skelding (Hot Bodies, Edit RC) have spent hundreds of hours to determine the best-performing race fuels. Their input has given us the ability to provide a fuel that is perfect for all combinations of racing engines and tuned pipes.

Race-Bred
The Optimix Race blend is formulated for more power, maximum speed, extra cooling, longer runtime and easier tuning compared to all other racing fuel brands. Experienced racers will find Optimix Race to be extremely efficient with up to 10% longer run times compared to leading race brands giving you the competitive edge in pit stop strategy. The exclusive oils in Optimix Race give you a consistent tuning window even in changing conditions. This leaves you more

Features
New Super Lite ultra-thin high-end race blend
Optimum performance
Smoother transition low to high power
Excellent throttle response
Superior Fuel Economy
5L bottle contains 32% more than US gallon bottle
Quality Synthetic Klotz oils giving improved lubrication, lower friction, anti scuff protection, rust inhibitor, more efficient burning and reduced running temperature
Developed and manufactured in UK
Note: This item can be delivered within Mainland UK ONLY. We cannot export fuel to any other country, please see our terms and conditions for more details.
Write Review
Note: HTML is not translated!
Continue
There are no additional images for this product.