Overlander Digi-Power 1000mAh 2S 7.4v LiPo Battery Receiver Pack - OL-1568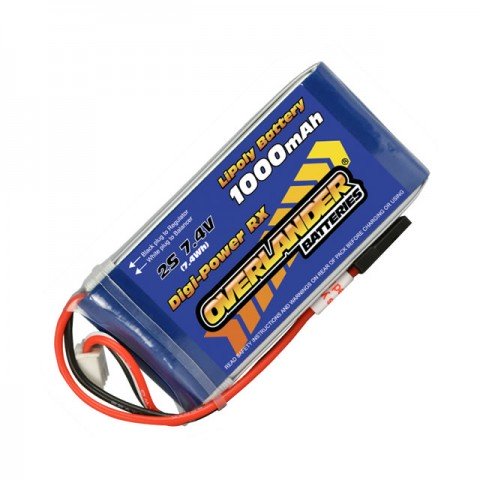 Overlander Digi-Power 1000mAh 2S 7.4v LiPo Battery Receiver Pack

All of Overlander's Digi-Power LiPo batteries are designed to provide demanding power and performance levels, giving awesome RX power delivery and cycle life. They come equipped with high quality silicone leads that are able to minimise resistance and sustain high currents. Great value without the loss of performance!

The Digi-Power range is tried and tested, and recognised as offering consistent power and durability, being used by enthusiasts new and old to the hobby yielding exceptional results. It's no wonder why our batteries are the choice of champions and record breakers.

Specification:
Length – 67mm
Width – 33mm
Depth – 12mm
Weight – 55g
Chemistry - LiPo
Discharge Rate - 25C Constant
Battery Capacity – 1000mAh
Voltage - 7.4v
Cell Number – 2S
Watt Hours - 7.4(Wh)

Please Note: LiPo batteries must be charged with a LiPo-compatible charger. Never charge batteries unattended. Only charge Li-Po batteries with chargers specifically designed to charge Li-Po batteries. NEVER use a Ni-MH or Ni-Cd charger. Li-Po batteries, when not properly used, may burst and catch fire. It is highly recommended that a safe pouch or fireproof container is used for storage and whilst charging the battery. By purchasing this Li-Po battery, the buyer assumes all risks associated with its use.