Newsletter
Brands
Bestsellers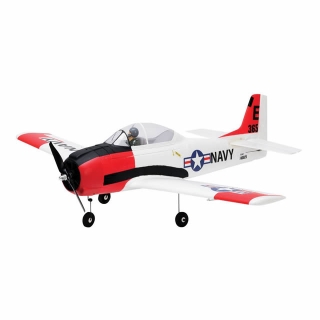 £179.00
Price Match Promise
Wireless Madness offers a price match promise to help our customers get the best deal possible at all times and all the while retain their custom. We aim to be as competitively priced as possible by scanning our competitiors prices. If you see an identical product elsewhere (other than our own promotions across our sites) including delivery, we will endeavour to match the price! In order to take advantage of this offer you must show us where it is cheaper.

Our price match applies only to UK Internet retailers and stores that have the identical product IN STOCK for immediate same day despatch or collection in store. Prices are compared not just on the product price but it also includes the cost of delivery. Price match critera only applies before an order is placed. Once an order has been placed we cannot price match retrospectively. For more details we request you speak to one our sales team staff on 01772 200 888.

Terms and Conditions: The price promise policy is done in good faith and can be withdrawn at any time without notice. A price match cannot be used in conjunction with other offers running on wirelessmadness.com. There maybe the rare case we cannot match a price and as such we are not able to guarantee price matching. The wirelessmadness.com Price Match Promise is subject to change and can be withdrawn at any time and is only available when the above criteria's are met.
Availability:

Model:

PKZ8250

Brand:

Average Rating:

Not Rated
ParkZone T-28 Trojan 1.1m Electric Airplane with AS3X and SAFE Technology (BNF Basic)

The ParkZone T-28 Trojan 1.1m Bind-N-Fly Basic Electric Airplane builds on the legendary performance of the original, and takes it to new heights. Originally in production for nearly a decade, its friendly flying characteristics revolutionized what warbird flying in the convenient settings of park is all about. As a result, thousands of hobbyists realized the potent benefits of brushless electric power and that flying a small well-engineered warbird was nothing to fear. It also confirmed that construction with EPO foam proved that airframes could be lightweight and surprisingly durable.

Now, and likely forever, the ParkZone T-28 1.1m park flyer is the ideal model for solo pilots looking for the perfect first warbird. Distinctive in appearance, it's growling radial-engine look, clear bubble canopy and stout airframe deliver exciting fighter appeal. Engineering with durable EPO material keeps wing load exceptionally low to offer great flight performance that has no bad tendencies. Steerable trike gear provides easy ground handling and the low-mounted wing delivers the ideal blend of natural stability and sport aerobatics capability. The vivid U.S. Navy-inspired trim scheme adds a historic connection that's also easy to see while flying. Whether you want to enjoy low-wing agility at a local park, or just a fun sport-scale model to relax with, the ParkZone T-28 is the airplane you'll never want to leave at home.

Features
A park-size scale flight experience with sporty performance
Spektrum™ 6-channel receiver with industry-leading DSMX® technology
Stability and precision of AS3X® technology
Optional SAFE® Select flight protection
Goes together fast - no glue required
Durable construction with lightweight EPO foam
Vivid U.S. Navy inspired paint scheme and trim
Scale detail includes simulated engine, pilot figure and more
Removable landing gear and steerable nose wheel
Simple 4-channel control with 4 micro servos installed
Powerful brushless outrunner and electronic speed control installed
Fits 1800–2200mAh 3S Li-Po battery packs (sold separately)
Easy access top-hatch and battery compartment
Durable Construction: Construction with durable EPO material makes it possible to replicate complex detail in a lightweight form. The result is an outstanding scale appearance that's easy to maintain and allows the most satisfying flight experience possible to shine through.

Brushless Power: The powerful brushless outrunner motor installed features 960Kv and delivers smooth operation that's surprisingly quiet. Excellent flight times and strong performance can be expected with 3S Li-Po battery packs from 1800–2200mAh

Tricycle Landing Gear: Steerable nose wheel and rugged wire landing gear allow for smooth ground handling, take offs and landings. For you hand-launch fans out there, the landing gear can be easily removed for flight that has higher performance and a more accurate appearance.

AS3X Receiver with Optional SAFE Select Technology: This Bind-N-Fly® Basic model is equipped with a 6-channel 2.4GHz DSMX® receiver and AS3X (Artificial Stabilization – 3-aXis) that provides a robust connection to your Spektrum™ transmitter, plus works behind the scenes to deliver smoother flight by sensing and countering the effects of wind and turbulence. The result is a sense of stability and precision that makes you feel like you're flying a larger and expertly tuned aircraft.

Specifications:
Wingspan - 44" (1117.6 mm)
Overall Length - 36" (914.4 mm)
Flying Weight - 30oz (850.49g)
Radio - 6+ (Sold Separately)
Servos - 4 (Installed)
Prop Size - 9.5 x 7.5
Recommended Battery - 2200mah 3S LiPo (Sold Separately)
Aileron - Yes
Elevator - Yes
Rudder - Yes
Flaps - No
Retracts - No

Required to Complete
Full-Range 6+ Channel DSMX Transmitter
3S 11.1v 1800mAh-2200mAh Battery with EC3 Connector
Compatible LiPo Battery Charger with EC3 Connector
Write Review
Note: HTML is not translated!
Continue