Newsletter
Brands
Bestsellers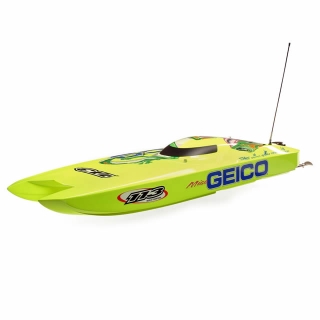 £679.00
Price Match Promise
Wireless Madness offers a price match promise to help our customers get the best deal possible at all times and all the while retain their custom. We aim to be as competitively priced as possible by scanning our competitiors prices. If you see an identical product elsewhere (other than our own promotions across our sites) including delivery, we will endeavour to match the price! In order to take advantage of this offer you must show us where it is cheaper.

Our price match applies only to UK Internet retailers and stores that have the identical product IN STOCK for immediate same day despatch or collection in store. Prices are compared not just on the product price but it also includes the cost of delivery. Price match critera only applies before an order is placed. Once an order has been placed we cannot price match retrospectively. For more details we request you speak to one our sales team staff on 01772 200 888.

Terms and Conditions: The price promise policy is done in good faith and can be withdrawn at any time without notice. A price match cannot be used in conjunction with other offers running on wirelessmadness.com. There maybe the rare case we cannot match a price and as such we are not able to guarantee price matching. The wirelessmadness.com Price Match Promise is subject to change and can be withdrawn at any time and is only available when the above criteria's are met.
Availability:

Model:

PRB08040

Brand:

Average Rating:

Not Rated
ProBoat Miss GEICO Zelos 36" Twin Brushless Motor Catamaran Boat

Speed is the name of the game in the world of high-speed RC catamarans. The Pro Boat® Miss GEICO Zelos® 36 Twin Brushless Catamaran is one of the fastest boats on the market with out-of-the-box speeds hitting 75+MPH**. By the time your competition realises what hit them, they'll be in your wake thanks to not one, but two counter-rotating 1900Kv 4 pole 36mm x 74mm motors. From tip to rudder, the Miss GEICO Zelos 36 is built for speed with a hand-laid fiberglass hull built to withstand the pulse-pounding speeds. Get yours and experience the competition crushing speed you crave.

Featuring two counter-rotating 1900Kv 4 pole 36mm x 74mm motors, one high torque, waterproof Spektrum™ steering servo, and two water-cooled Dynamite® 120 Amp marine ESCs with 6S battery compatibility (each).

** 75+ mph can only be achieved with 6S total battery power to each ESC. Refer to the manual for more information.

Features
New propeller struts
New propellers
Heavy duty flex shafts
Spektrum™ DX2E ACTIVE™ 2-Channel DSMR®
Two water-cooled 1900Kv 4-pole brushless motors
MR4000 potted receiver
Scale design, aluminium, push-pull rudder system with working scale dampers
Dual under hull water pick-up lines, for electronics cooling
Waterproof, high-torque Spektrum™ Servo
Hand-laid fiberglass catamaran hull optimised for speed and performance
Secure canopy latch system keeps electronics safe
Designed to be competition ready out of the box
Waterproof electronics
Two water-cooled Dynamite® 120A marine ESC's with 6S battery compatibility each
Licensed and authentic Miss Geico trim scheme
In the Box
ProBoat Miss GEICO Zelos 36" Twin Brushless Motor Catamaran Boat
Spektrum DX2E ACTIVE 2-Channel DSMR Transmitter
Model Boat Stand

Required to Complete
2 x 2S, 3S, 4S, or 6S 50C+ LiPo Batteries with EC5 Connector
Compatible LiPo Battery Charger
AA batteries for included transmitter
Write Review
Note: HTML is not translated!
Continue