Newsletter
Brands
Bestsellers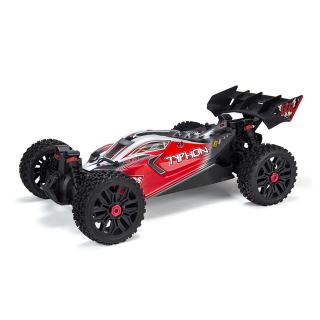 £314.95
Price Match Promise
Wireless Madness offers a price match promise to help our customers get the best deal possible at all times and all the while retain their custom. We aim to be as competitively priced as possible by scanning our competitiors prices. If you see an identical product elsewhere (other than our own promotions across our sites) including delivery, we will endeavour to match the price! In order to take advantage of this offer you must show us where it is cheaper.

Our price match applies only to UK Internet retailers and stores that have the identical product IN STOCK for immediate same day despatch or collection in store. Prices are compared not just on the product price but it also includes the cost of delivery. Price match critera only applies before an order is placed. Once an order has been placed we cannot price match retrospectively. For more details we request you speak to one our sales team staff on 01772 200 888.

Terms and Conditions: The price promise policy is done in good faith and can be withdrawn at any time without notice. A price match cannot be used in conjunction with other offers running on wirelessmadness.com. There maybe the rare case we cannot match a price and as such we are not able to guarantee price matching. The wirelessmadness.com Price Match Promise is subject to change and can be withdrawn at any time and is only available when the above criteria's are met.
Availability:

Model:

AR102696

Brand:

Average Rating:

Not Rated
Arrma Typhon 3S BLX Brushless 1/8 4WD Buggy with TTX300 2.4GHz Radio System (Black/Red)

The Arrma Typhon 3S BLX Brushless 1/8 4WD Buggy brings the power, strength, and style of the TYPHON 6S BLX buggy to a 3S-capable version that reaches extreme 50+ mph speeds. Making your move into 1/8 scale brushless buggy bashing has never been easier or more exciting!

ARRMA powers the TYPHON 4X4 3S BLX with its BLX100 brushless system, featuring a 3200Kv brushless motor and 100A ESC. This 3S LiPo-capable setup has proven its speed and toughness in the GRANITE 4x4 BLX monster truck and SENTON 4x4 BLX short course truck. As in those machines, the transmission and chassis have been beefed up to allow this buggy to take full advantage of the electronics' power.

The low centre of gravity, with wide arms and narrow buggy wheels and tires, improves handling over all of your favourite bashing terrain race tracks, trails, muddy courses, skate parks, and more.

The body is the same size as that of the TYPHON 6S BLX model and captures the same sleek look, with body mounting points tweaked to match the mounting points available on the chassis.

Features
Extremely durable
Fast, 50+ mph speeds
Ideal entry into brushless buggy bashing
Tactic TTX300 3-ch 2.4GHz radio with adjustable steering rate, end point, and trims
ADS-7M waterproof, metal gear servo
Max. Servo Torque @6V: 84 oz-in (6 kg-cm)
Max. Servo Speed @6V: 0.14 s
17mm wheel hubs and wheel nuts that accept standard 1/8 scale buggy wheels and tyres
Waterproof electronics
BLX100 ESC with EC5 connector
BLX 3200Kv brushless motor
Specifications:
Type - Buggy
Scale - 1/8
Length - 20.12 in (511mm)
Width - 12.05 in (306mm)
Height - 7.68 in (195mm)
Ground Clearance - 1.65 in (42mm)
Wheelbase - 12.91 in (328mm)
Weight - 5.68 lb (2.58kg)
Chassis - Moulded Composite
Suspension - Independent
Drivetrain - 4WD
Tyre Type - 1/8th Buggy, 17mm Hex, 2HO tread
Motor - Non-Sensored Brushless motor
Speed Control - Included
Radio - Tactic TTX300, 3 channel
Servos - Included
Gear Pitch - 0.8MOD (57T)
Wheel Size - 3.37 in (83mm) diameter
Shock Type - Coil-over-oil, Moulded Composite

In the Box
Arrma Typhon 3S BLX Brushless 1/8 4WD Buggy (Black/Red)
Tactic TTX300 2.4GHz Radio System

Required to Complete
6 to 8-Cell NiMh, 2S LiPo or 3S LiPo Battery with EC5 Connector
Compatible Battery Charger with EC5 Charging Cable & Charging Bag
4AA Batteries for the Transmitter
Write Review
Note: HTML is not translated!
Continue