Newsletter
Brands
Bestsellers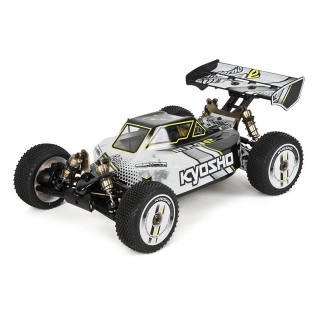 £469.00
Price Match Promise
Wireless Madness offers a price match promise to help our customers get the best deal possible at all times and all the while retain their custom. We aim to be as competitively priced as possible by scanning our competitiors prices. If you see an identical product elsewhere (other than our own promotions across our sites) including delivery, we will endeavour to match the price! In order to take advantage of this offer you must show us where it is cheaper.

Our price match applies only to UK Internet retailers and stores that have the identical product IN STOCK for immediate same day despatch or collection in store. Prices are compared not just on the product price but it also includes the cost of delivery. Price match critera only applies before an order is placed. Once an order has been placed we cannot price match retrospectively. For more details we request you speak to one our sales team staff on 01772 200 888.

Terms and Conditions: The price promise policy is done in good faith and can be withdrawn at any time without notice. A price match cannot be used in conjunction with other offers running on wirelessmadness.com. There maybe the rare case we cannot match a price and as such we are not able to guarantee price matching. The wirelessmadness.com Price Match Promise is subject to change and can be withdrawn at any time and is only available when the above criteria's are met.
Availability:

Model:

30874T1

Brand:

Average Rating:

Not Rated
Kyosho Inferno MP9e TKI T1 ReadySet 1/8 4WD Brushless Electric Buggy

The world-beating performance of the Inferno MP9 TKI is now available in electric power with the launch of the MP9e TKI Readyset. Simply switch ON and feel the power surge with instant acceleration to full speed. With precision control and handling, the MP9e marks a new era in electric buggy performance that is ready to take on any type of course.

The TKI (Team Kyosho International) brand marks this MP9e as a fully equipped race spec version with the Inferno's superior racing performance and wide scope for setting options. Expert racers to beginners can enjoy breath-taking performance on any off-road circuit with this fully pre-assembled Readyset packaged with the 2.4GHz large LCD screen KT-331P transmitter and fast response/high torque KS-5031-09MW servo installed. Combined with the powerful Team Orion NEON8 brushless motor, anyone can experience and enjoy the very best electric off-road performance.

Features
Readyset package can be ready for action the day you buy it
Full-time 4WD with 3-diff shaft drive and 4-wheel independent double wishbone suspension contributes to low centre of gravity
Full ball bearing specifications
Huge range of optional parts for Inferno can be used
Wide scope for setting adjustments are possible including wheelbase, tread, roll centre, caster angle, toe angle and camber
Front hub carrier can be adjusted to produce 3 caster angles
Roll centre can be adjusted by changing suspension bushings in lower arm
Bolted on wing holds firm even when subjected to big shocks
Lightweight design features compact front and rear diff units
Suspension with bushings eliminates the use of E-rings for more efficient maintenance and setting
Specifications:
Length - 490mm
Width - 307mm
Height - 180mm
Ground Clearance - 28mm
Wheelbase - 325mm (change rear hub collar positions - 4 settings)
Tread (F/R) - 254mm (replace bushings - 3 rear, 2 front settings)
Tyre (F/R) - 116 x 44mm (F/R)
Gear Ratio - 12.6:1
Weight - 3.37kg approx.
Motor - Team Orion NEON8 Brushless
Battery - 7.4V LiPo x 2 with Deans (Sold separately)

In the Box
Kyosho Inferno MP9e TKI T1 ReadySet 1/8 4WD Brushless Electric Buggy
Kyosho Syncro KT-331P 2.4GHz Radio System

Required to Complete
2 x 2S 7.4V LiPo Battery with Deans Connector
Compatible LiPo Battery Charger
4AA Batteries for Transmitter
Write Review
Note: HTML is not translated!
Continue