Newsletter
Brands
Bestsellers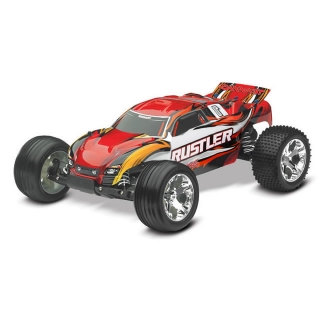 £199.00
Price Match Promise
Wireless Madness offers a price match promise to help our customers get the best deal possible at all times and all the while retain their custom. We aim to be as competitively priced as possible by scanning our competitiors prices. If you see an identical product elsewhere (other than our own promotions across our sites) including delivery, we will endeavour to match the price! In order to take advantage of this offer you must show us where it is cheaper.

Our price match applies only to UK Internet retailers and stores that have the identical product IN STOCK for immediate same day despatch or collection in store. Prices are compared not just on the product price but it also includes the cost of delivery. Price match critera only applies before an order is placed. Once an order has been placed we cannot price match retrospectively. For more details we request you speak to one our sales team staff on 01772 200 888.

Terms and Conditions: The price promise policy is done in good faith and can be withdrawn at any time without notice. A price match cannot be used in conjunction with other offers running on wirelessmadness.com. There maybe the rare case we cannot match a price and as such we are not able to guarantee price matching. The wirelessmadness.com Price Match Promise is subject to change and can be withdrawn at any time and is only available when the above criteria's are met.
Availability:

Model:

TRX37054-1RED

Brand:

Average Rating:

Not Rated
Traxxas Rustler 1/10 Stadium Truck With TQ 2.4Ghz Radio System (Red)

Traxxas Rustler XL-5 1/10 Scale Ready to Run Stadium Truck, with an included TQ 2.4GHz radio system, waterproof XL-5 ESC, Traxxas Power Cell 7-Cell 3000mAh battery and Peak Detecting DC Charger. Now featured with this kit are the updated Traxxas iD connectors now included as standard equipment.

The Traxxas Rustler is Traxxas' best-selling stadium truck, built with a proven a formula for rugged fun. With more power, smoother control, better grip, and performance that makes it one of the fastest Ready-To-Race® electric trucks available, the Rustler blows the doors off the competition. The powerful Titan® 12-Turn modified 550 motor, XL-5 Electronic Speed Control, and Revo®-spec Torque-Control™ slipper clutch were designed to deliver full-throttle, off-road action that will stand up to fun aggressive driving — and not just in the dirt! With Traxxas' waterproof electronics, Rustler can blast through puddles, mud and snow. Your R/C adventures are limited only by your imagination! And with a top speed of 35+mph*, the Rustler leaves everything else in the dust.

The durable, fibre-composite chassis is designed for exceptional rigidity, and offers an inline battery position to deliver nimble handling and lightning-fast response. The low-profile "lay-down" steering servo mounting system further enhances the already low CG design. Rustler delivers superior stability and cornering thanks to its centred kingpin and live axle front suspension. An efficient 3-gear variable-ratio transmission with sealed ball bearings and smooth-running telescoping driveshafts deliver the power to the wheels. In addition to those advanced features, the factory-installed planetary differential is Traxxas-tough with hardened steel gears that never need adjusting!

The 6-color ProGraphix® body and decal set have been combined with 2.8" mirror-chrome All-Star™ wheels to complete the stunning Rustler package, while the performance-engineered pre-glued Alias™ step-pin tires at the rear and sharp-edged Alias ribbed tires up front provide excellent traction, with a solid, planted feel. Perfect for long-lasting, all-day fun, just take the Rustler out of the box, charge up the battery, and drive!

Features
Traxxas TQ 2.4GHz Radio System
Waterproof electronics permit driving in water, mud and snow
Waterproof receiver box
High-torque Waterproof Traxxas #2056 steering servo
Powerful Titan® 12T 550 modified motor with internal cooling fan
Reaches speeds in excess of 35mph using the included optional 28-tooth pinion gear*
High-performance waterproof XL-5™ Electronic Speed Controller
Three Drive Profiles
Traxxas EZ-Set® one-button setup
LiPo, NiCad, and NiMh compatible with two-stage low-voltage detection
Efficient Magnum 272™ three-gear transmission with ball bearings
Revo®-spec Torque-Control™ slipper clutch system
External gear cover with easy slipper access
Reliable planetary gear differential
Telescoping U-joint driveshafts
Easy access battery compartment
Fully adjustable Ultra Shocks™ with X-ring technology
White powder coated shock springs feature a new responsive spring rate
Durable solid camber links eliminate the need for adjustment
Specifications:
Length - 17.5" (445mm)
Front & Rear Track - 12.25" (311mm)
Height (overall) - 7" (178mm)
Wheelbase - 11.375" (289mm)
Weight - 59.6oz (1.69 kg)
Electronic Speed Control - XL-5™ Electronic Speed Control
Motor - Titan® 12T 550
Steering Servo - TRX2056 High Torque Waterproof
Transmitter - TQ 2.4GHz Radio
Receiver - TRX6519 TQ 3-Channel Micro
Battery Tray Dimensions - 139x47.5x28mm (Battery expansion kit available - TRX3725X)

In the Box
Traxxas Rustler 1/10 Stadium Truck (Red)
Traxxas TQ 2.4GHz Radio System
Traxxas Power Cell 8.4v NiMh Battery Pack
Traxxas 4 Amp Peak Detecting DC Charger (Cigarette Lighter Style)

Required to Complete
4 AA batteries for Transmitter

NOTE: The included charger requires a cigarette lighter socket found in full size vehicles to charge. If this is not your preference, Traxxas offers an adapter allowing you to charge from a standard AC electrical socket (TRX2976T)
Write Review
Note: HTML is not translated!
Continue