Newsletter
Brands
Bestsellers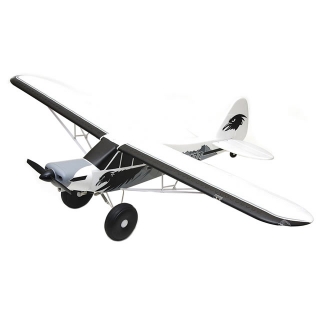 £209.99
Price Match Promise
Wireless Madness offers a price match promise to help our customers get the best deal possible at all times and all the while retain their custom. We aim to be as competitively priced as possible by scanning our competitiors prices. If you see an identical product elsewhere (other than our own promotions across our sites) including delivery, we will endeavour to match the price! In order to take advantage of this offer you must show us where it is cheaper.

Our price match applies only to UK Internet retailers and stores that have the identical product IN STOCK for immediate same day despatch or collection in store. Prices are compared not just on the product price but it also includes the cost of delivery. Price match critera only applies before an order is placed. Once an order has been placed we cannot price match retrospectively. For more details we request you speak to one our sales team staff on 01772 200 888.

Terms and Conditions: The price promise policy is done in good faith and can be withdrawn at any time without notice. A price match cannot be used in conjunction with other offers running on wirelessmadness.com. There maybe the rare case we cannot match a price and as such we are not able to guarantee price matching. The wirelessmadness.com Price Match Promise is subject to change and can be withdrawn at any time and is only available when the above criteria's are met.
Availability:

Model:

FMS110P

Brand:

Average Rating:

Not Rated
FMS 1700mm PA-18 Super Cub RC Plane (Almost-Ready-to-Fly)

The Piper PA-18 Super Cub is a two-seat, single-engine monoplane. It was developed from the Piper PA-11. In close to 40 years of production, over 9,000 were built. Super Cubs are commonly found in roles such as bush flying, banner towing and glider towing.

As a relative of the popular 1400mm J-3 Cub, the 1700mm PA-18 Super Cub retains great flight characteristics while offering increased power and wingspan.

Thanks to its functional flaps, high-lift airfoil, rugged landing gear and oversized balloon tyres- the 1700mm PA-18 Super Cub has impressive short take-off and landing (STOL) performance, allowing it to operate from just about any terrain.

Utilising the latest FMS hardware and design, the 1700mm PA-18 Super Cub has pre-installed ball-link type pushrods, integrated servo connectors in the wing structure and can be assembled very easily using no glue at all.

For pilots wanting to get the genuine bush-plane experience, the PA-18 Super Cub can be equipped with floats. Versatile, fun and exceptionally relaxing to fly- the 1700mm PA-18 Super Cub is a great addition to any fleet!

Features
Powerful 3541- 750KV Outrunner motor
Predator 45A ESC provides adequate thrust for any situation
CNC metal landing gear structure for less-than-perfect landings
6.25-inch oversized balloon tires for all-terrain operations
STOL capable (Takes off in less than 3m/10ft)
Pre-installed navigation and landing lights
Two-piece wing and horizontal stabiliser for easy transportation
High-strength carbon fibre wing spars
Integrated servo connectors
Screw-together assembly
Large battery bay
Ball-linked pushrods for increased precision
Tough two bladed Nylon propellers
Functional flaps
Optional floats and stainless-steel wing struts
Specification:
Material - Durable EPO
Prop Size – 12x7.5, 2-blade
Centre of gravity - 80-85mm (From leading edge)
Wingspan - 1700mm/66.9in
Overall Length – 1136mm/44.7in
Flying Weight - 2100g
Motor Size - 3541-KV750
ESC - 45A
Servo – 6 x 17g
Aileron - Yes
Elevator - Yes
Rudder - Yes
Flaps - Yes
Retracts - No
Approx. Flying Duration - 10-15 minutes
Experience Level - Intermediate
Recommended Environment - Outdoor
Assembly Time - 15 minutes (approx.)

In the Box
FMS 1700mm PA-18 Super Cub RC Plane (Almost-Ready-to-Fly)

Required to Complete
Full-range 6-Channel 2.4Ghz Transmitter and Receiver
2200mAh-2600mAh 4S 14.8v LiPo Flight Battery with XT60 Connector
Compatible LiPo Battery Charger
Write Review
Note: HTML is not translated!
Continue