Newsletter
Brands
Bestsellers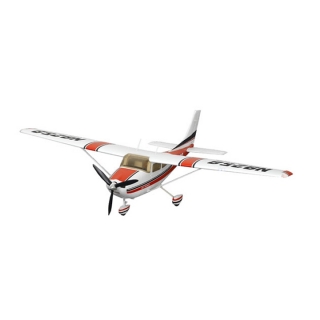 £199.00
Price Match Promise
Wireless Madness offers a price match promise to help our customers get the best deal possible at all times and all the while retain their custom. We aim to be as competitively priced as possible by scanning our competitiors prices. If you see an identical product elsewhere (other than our own promotions across our sites) including delivery, we will endeavour to match the price! In order to take advantage of this offer you must show us where it is cheaper.

Our price match applies only to UK Internet retailers and stores that have the identical product IN STOCK for immediate same day despatch or collection in store. Prices are compared not just on the product price but it also includes the cost of delivery. Price match critera only applies before an order is placed. Once an order has been placed we cannot price match retrospectively. For more details we request you speak to one our sales team staff on 01772 200 888.

Terms and Conditions: The price promise policy is done in good faith and can be withdrawn at any time without notice. A price match cannot be used in conjunction with other offers running on wirelessmadness.com. There maybe the rare case we cannot match a price and as such we are not able to guarantee price matching. The wirelessmadness.com Price Match Promise is subject to change and can be withdrawn at any time and is only available when the above criteria's are met.
Availability:

Model:

FS0105R

Brand:

Average Rating:

Not Rated
FMS Cessna 182 MK II 1400 Series RTF Electric Aircraft with 2.4ghz Radio System (Red)

The new and improved MK II FMS Cessna 182

Famous have taken the trusty Cessna 182 and given it a total make over from the ground up. It now really does replicate the full size even to the fully functioning navigation lights.

The durability of the EPO foam has been further bettered with a high gloss surface finish and factory applied decals.

Stability and predictability are two strong points of this airframe and together with the high power brushless motor, scale 3 blade propeller and long duration LiPo battery, it results in a great trainer and intermediate aircraft.

The wing loading remains wonderfully light, but to add more realistic flight characteristics this model also features scale flaps, they have proved to be great fun and give an extra dimension to the flight envelope.

The budding pilot can easily perform aerobatics such as Stall turns, inverted flight, point rolls, loops and bunts with minimal effort.

Features
2 Piece composite main undercarriage and scale steering nose wheel.
5 LED navigation lights: Red, Green, 2 ultra bright white on wings and flashing red on vertical stab
Pilot and detailed dash
Flaps
3 Blade propeller and chrome spinner
Tinted clear canopy
Carbon wing tube
Large battery hatch
Receiver hatch
Removable EPO cowl
Wing servo cable ducting
High power motor
Increased battery capacity
Specification:
Span - 1400mm
Length - 1030mm
Motor - Brushless 900kv Outrunner
ESC - 30 Amp
Servos - 6 x 9g
Battery - 2200mAh 3S LiPo
Charger - 12v DC Balance Charger

Required to Complete
8AA Batteries for Transmitter
Write Review
Note: HTML is not translated!
Continue