Newsletter
Brands
Bestsellers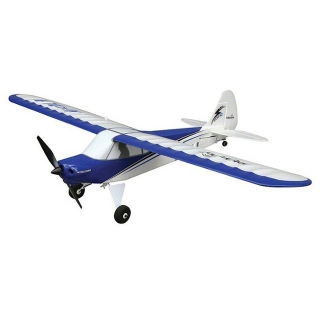 £124.99
Price Match Promise
Wireless Madness offers a price match promise to help our customers get the best deal possible at all times and all the while retain their custom. We aim to be as competitively priced as possible by scanning our competitiors prices. If you see an identical product elsewhere (other than our own promotions across our sites) including delivery, we will endeavour to match the price! In order to take advantage of this offer you must show us where it is cheaper.

Our price match applies only to UK Internet retailers and stores that have the identical product IN STOCK for immediate same day despatch or collection in store. Prices are compared not just on the product price but it also includes the cost of delivery. Price match critera only applies before an order is placed. Once an order has been placed we cannot price match retrospectively. For more details we request you speak to one our sales team staff on 01772 200 888.

Terms and Conditions: The price promise policy is done in good faith and can be withdrawn at any time without notice. A price match cannot be used in conjunction with other offers running on wirelessmadness.com. There maybe the rare case we cannot match a price and as such we are not able to guarantee price matching. The wirelessmadness.com Price Match Promise is subject to change and can be withdrawn at any time and is only available when the above criteria's are met.
Availability:

Model:

HBZ4400C

Brand:

Average Rating:

Not Rated
HobbyZone Sport Cub S Electric Airplane with SAFE Technology (Ready to Fly)

Fly, swoop and ascend at your own pace with the convenient HobbyZone® Sport Cub S. This small replica packs an array of impressive features into a convenient ready-to-fly package so you can teach yourself to fly nearly anywhere. With revolutionary SAFE™ technology included, you can learn the basics of flight and advance your skills in multiple flight modes and instantly return to steady flight with a pull of a trigger in Panic Recovery mode. This miniature replica of the popular full-scale Cub Crafters Sport Cub also gives you the freedom of 4-channel control with working throttle, rudder, elevator and ailerons. Best of all, you'll always experience reliability with 2.4GHz DSMX® technology built in.

Features
RTF with Everything you need to fly RC today
SAFE technology from Horizon Hobby
Recovery with the pull of a trigger with Panic Recovery mode
Proportional 4-channel control with working throttle, rudder, elevator and aileron
Steerable tail wheel for easy ground control
Powerful electric motor for impressive speed and climb performance
Attractive replica of the Cub Crafters Sport Cub aircraft
Mike McConville Design
150mAh Li-Po battery
USB port DC Fast charger
Compact Spektrum™ 2.4GHz DSMX transmitter with proportional controls
Specification:
Overall Length - 16.3" (414.5mm)
Wingspan - 24.3" (616mm)
Prop Size - 130 x 70mm
Flying Weight - 2.0oz (57g)
Charger - Fast DC Charger with USB port connectivity
Experience Level - Beginner
Fuel Type - Electric
Landing Gear - Fixed main with steerable tail wheel
Battery - 3.7V 1S 150mAh LiPo
Trim Scheme Colours - Blue and white
Radio - 6-channel 2.4GHz transmitter with Spektrum™ DSMX® technology; 6-channel receiver and 4-channel aircraft

In the Box
HobbyZone Sport Cub S Electric Airplane with SAFE Technology (Ready to Fly)
E-flite 6-channel 2.4GHz transmitter with DSMX
4AA Batteries for Transmitter
E-flite 3.7v 1S 150mAh LiPo Battery
USB port DC Fast charger

Required to Complete
Nothing at all, Everything you need is in the box
Write Review
Note: HTML is not translated!
Continue