Newsletter
Brands
Bestsellers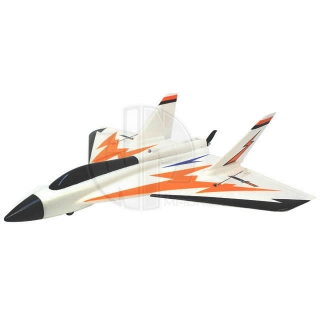 £179.00
Price Match Promise
Wireless Madness offers a price match promise to help our customers get the best deal possible at all times and all the while retain their custom. We aim to be as competitively priced as possible by scanning our competitiors prices. If you see an identical product elsewhere (other than our own promotions across our sites) including delivery, we will endeavour to match the price! In order to take advantage of this offer you must show us where it is cheaper.

Our price match applies only to UK Internet retailers and stores that have the identical product IN STOCK for immediate same day despatch or collection in store. Prices are compared not just on the product price but it also includes the cost of delivery. Price match critera only applies before an order is placed. Once an order has been placed we cannot price match retrospectively. For more details we request you speak to one our sales team staff on 01772 200 888.

Terms and Conditions: The price promise policy is done in good faith and can be withdrawn at any time without notice. A price match cannot be used in conjunction with other offers running on wirelessmadness.com. There maybe the rare case we cannot match a price and as such we are not able to guarantee price matching. The wirelessmadness.com Price Match Promise is subject to change and can be withdrawn at any time and is only available when the above criteria's are met.
Availability:

Model:

ROC005-1

Brand:

Average Rating:

Not Rated
Roc Hobby Swift Pusher High Speed Brushless Foam Jet with 2.4Ghz Radio System (Ready to Fly)
The RocHobby Swift has been clocked at 85mph using a pocket radar only to find out later the pilot was using an old LiPo with high IR during the test! Not only is this plane fast but it also is very well mannered and very aerobatic. The wings and fuselage are a single piece of EPO foam with carbon rods moulded in for maximum strength and durability.
In addition the nose cone is a magnetic break away design, the servo pushrods are top mounted for maximum protection during belly landing, and there is a skid plate on the bottom to protect the fuselage and the rear mounted prop. We are not sure if a plane exists that is more fun to fly! The plane is very simple to assemble so you can be in the air in about 30 minutes.
Features
85+ mph speed clocked using the pocket radar
Brushless motor, ESC and servos installed
maximum strength and durability
Extremely aerobatic
EPO foam construction
very simple assembly
2.4Ghz Radio System
Specifications:
Flaps - No
Ailerons - Yes
Rudder - No - Delta wing
Servos - 9g x 2
Motor Size - 2215-3400KV
Speed Control - 30A, Internal SBEC
Landing Gear - Belly landing (skid plate)
Battery Type - 11.1V 3S 2200mAh 25C
Experience Level - Intermediate
Recommended Environment - Outdoor
Flying Weight - 570g
Wingspan - 675mm (26.8")
Overall Length - 630mm (25")
CG (centre of gravity) - 230mm
In the Box
Roc Hobby Swift Pusher High Speed Brushless Foam Jet (Ready to Fly)
Roc Hobby 2.4Ghz 4 Channel Radio System
2200mAh 11.1v 3S Lipo Battery with 4.0mm gold connectors
12v DC LiPo balance Charger
Required to Complete
4AA batteries for the transmitter
12v battery or power supply for the DC LiPo charger
Please Note: This is the high speed version do not get confused with the standard low speed version.
Write Review
Note: HTML is not translated!
Continue