Newsletter
Brands
Bestsellers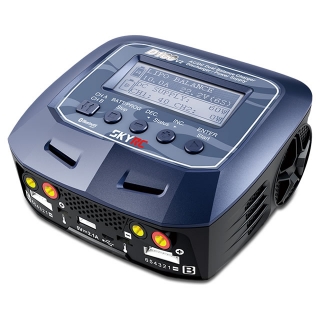 £82.99
Price Match Promise
Wireless Madness offers a price match promise to help our customers get the best deal possible at all times and all the while retain their custom. We aim to be as competitively priced as possible by scanning our competitiors prices. If you see an identical product elsewhere (other than our own promotions across our sites) including delivery, we will endeavour to match the price! In order to take advantage of this offer you must show us where it is cheaper.

Our price match applies only to UK Internet retailers and stores that have the identical product IN STOCK for immediate same day despatch or collection in store. Prices are compared not just on the product price but it also includes the cost of delivery. Price match critera only applies before an order is placed. Once an order has been placed we cannot price match retrospectively. For more details we request you speak to one our sales team staff on 01772 200 888.

Terms and Conditions: The price promise policy is done in good faith and can be withdrawn at any time without notice. A price match cannot be used in conjunction with other offers running on wirelessmadness.com. There maybe the rare case we cannot match a price and as such we are not able to guarantee price matching. The wirelessmadness.com Price Match Promise is subject to change and can be withdrawn at any time and is only available when the above criteria's are met.
Availability:

Model:

SK-100131

Brand:

Average Rating:
Sky RC D100 V2 AC/DC Dual Balance Charger/Discharger for LiPo, LiFe, LiHV and NiMh Batteries

Sky RC D100 V2 is a twin-channel charger with two independent circuits which can charge batteries of varying chemistries (LiPo/LiHV/LiFe/Lilon/NiMH/NiCd/PB) simultaneously. Capable of operating as a power supply with the maximum output of 100W helps the hobbyists to power the DC equipment. With its unprecedented function of voice guide, even a freshman can use this charger without any hurdles.

A speaker supported English and Chinese separately have been included in the left side of the charger that can reduce the times for mis-operation

The Bluetooth 4.0 connectivity allows the user to remotely monitor the D100 V2 comfortably through an app on a portable device such as smartphone, iPad, or iPhone. The iOS app can be downloaded from iTunes Store, the Android app from Google Play Store. Operation of the app is self-explanatory and the same on iOS and on Android. Explicit pairing is not required; after download and installation just activate Bluetooth on your mobile device and launch the app, the D100 V2 and your device will establish Bluetooth connection automatically.

A very unique feature of D100 V2 has SCAN TO GO (automatically charging system). As the range of battery types and capacity becomes more and more, each battery requires its own dedicated charging process. It is easy to set up the charger incorrectly for a specific type of battery, resulting damage to the battery or even cause a major accident.

The revolutionary SCAN TO GO provides a solution to this problem by allowing the user to assign a QR Code which contains all the relevant data for the battery for charging or discharging. The user can create a unique QR Code by using "SkyCharger" apps. Print it and paste it on the battery. Using your smart phone and launch "SkyCharger" app. Since all the essential information is stored in the QR Code. All you need to do is press the Scan button, and the charge or discharge process will start automatically.

Specification:
AC Input Voltage - 100-240V
DC Input Voltage - 11-18V
Charge Wattage - AC 100W (Shared Distribution) / DC 2 x 100W
DC - 100W x 2
Discharge Wattage - 10W x 2
Charge Current - (0.1A-10.0A) x 2
Discharge Current - (0.1A-2.0A) x 2
DC Power Supply Output - 13.8V/Max. 100W
Current Drain for Balancing Port - 300mA/cell
Trickle Charging Current - 50mA-300mA & OFF
LiPo/LiFe/Lilon/LiHV Battery Cell Count - 1-6S
NiMH/NiCd Battery Cell Count - 1-15S
Pb Battery Voltage - 2-20V

In the Box
Sky RC D100 V2 AC/DC Dual Charger for LiPo, LiFe, LiHV and NiMh Batteries
2 x XH Balance Adaptor Boards with Connecting Cable
2 x XT60 Charge Leads
2 x Charge Fly Leads for making your own Charge Leads
UK AC Power Cable
Write Review
Note: HTML is not translated!
Continue