Newsletter
Brands
Bestsellers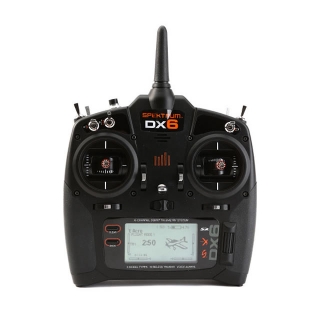 £179.00
Price Match Promise
Wireless Madness offers a price match promise to help our customers get the best deal possible at all times and all the while retain their custom. We aim to be as competitively priced as possible by scanning our competitiors prices. If you see an identical product elsewhere (other than our own promotions across our sites) including delivery, we will endeavour to match the price! In order to take advantage of this offer you must show us where it is cheaper.

Our price match applies only to UK Internet retailers and stores that have the identical product IN STOCK for immediate same day despatch or collection in store. Prices are compared not just on the product price but it also includes the cost of delivery. Price match critera only applies before an order is placed. Once an order has been placed we cannot price match retrospectively. For more details we request you speak to one our sales team staff on 01772 200 888.

Terms and Conditions: The price promise policy is done in good faith and can be withdrawn at any time without notice. A price match cannot be used in conjunction with other offers running on wirelessmadness.com. There maybe the rare case we cannot match a price and as such we are not able to guarantee price matching. The wirelessmadness.com Price Match Promise is subject to change and can be withdrawn at any time and is only available when the above criteria's are met.
Availability:

Model:

SPMR6750EU

Brand:

Average Rating:
Spektrum DX6 G3 6-Channel DSMX Transmitter Only (Mode 2)

The DX6 has been designed from the ground up to deliver way more than you would ever expect from a 6-channel transmitter in its price range. Instead of having to content yourself with a handful of settings for a couple of model types, the remarkably affordable DX6 gives you an abundance of programming features for airplanes, helicopters and sailplanes. You also get other extras like voice alerts, a wireless trainer link and enough internal memory of up to 250 models.

Antenna Diversity
Following the trend with the DX9 and DX18 models, the DX6 now offers a dual antenna system; antenna diversity. This set up allows for a boost in communication, and radio reception in the harshest RF environments.

Programmable Voice Alerts
With voice alerts, the DX6 will allow you to keep tabs on important functions without ever taking your eyes off what you're flying. They can be programmed to call out what flight mode you've chosen or report telemetry information on demand. If an alarm goes off, you won't have to look at the transmitter display to see what's happening. The DX6 will tell you.

Wireless Trainer Link
The wireless trainer link gives instructors the option to wirelessly ''buddy box'' with another DSMX® transmitter. Once bound to another transmitter, ModelMatch™ technology will allow the DX6 to re-link without having to go through the bind process again.

Programming for Airplanes, Helicopters and Sailplanes
In addition to its extensive airplane and heli programming, the DX6 includes an impressive list of programming features for sailplanes as well. Five available flight modes, 4 wing types, 3 tail types, a flap-to-elevator curve mix – it has all this and more. The intuitive SimpleScroll™ programming interface makes all of these functions incredibly easy to access and use.

250 Model Memory
The enormous capacity of the DX6's on-board memory means you will rarely, if ever, need to juggle models between transmitter memory and your SD card. The model memory menu is easier to navigate too. Only memory slots with model settings saved to them will appear. You won't have to scroll through empty slots or move models around if one is deleted.

Fly Smarter with Built-In Telemetry
The DX6 is equipped with a built-in telemetry feature that gives you real-time information on things like your model's battery voltage, signal quality, engine or motor temperature, airspeed, altitude and more.* Using the voice alert system, you can program the DX6 to tell you when specific telemetry values reach or exceed limits you define. You can also have it call out a sequence of telemetry values on demand with the flip of a switch. If you want to review telemetry after a flight, the DX6 can be set up to record the data to its SD card.

Features
Ergonomically designed case with comfortable rubber grips
Capable of storing 250 models on the transmitter, expandable further by saving on an SD card or PC
Direct System Menu Access mean there is no need to power off the transmitter to access all menus
Includes Voice Alerts and Wireless trainer out of the box
Supports Air/Heli/Sailplane model types
Easy to use AirWare software offers the same proven programming found in more expensive radios
Smooth, precise Four Bearing Gimbals
Programming capability for most sailplanes, can support 4 Sailplane wing types and 3 tail types
Supports the most popular Spektrum Telemetry sensors
Includes 4 AA Alkaline batteries, optional Lithium Ion battery with charger is available separately
5 programmable mixes - all mixes are selectable to be normal or 7 point curve multi-point mixes
Dual Aileron, Elevon, and V-Tail Differential
7 aircraft wing types and 6 tail types
7 Swashplate types
7-point throttle (air and heli) and pitch curves (heli) Adjustable for smooth throttle and pitch curves
Intuitive SimpleScroll™ programming interface
Advanced DSMX® technology
SD card slot for updating firmware, expanding memory and sharing setups (SD Card is not included)
Activate bind mode from the menu or a button without having to power off
Specifications:
No of Channels - 6
Modulation - DSMX
Band - 2.4GHz
Receiver - Not included
Model Memory - 250
Modes - User Selectable Mode 1-4

Please Note: This transmitter will only work with DSMX receivers due to the new EU legislations
Write Review
Note: HTML is not translated!
Continue