Newsletter
Brands
Bestsellers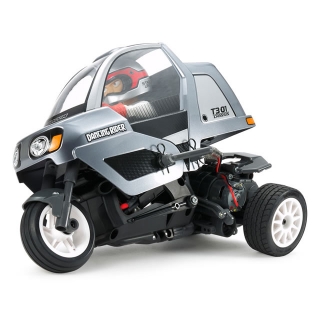 £99.00
Price Match Promise
Wireless Madness offers a price match promise to help our customers get the best deal possible at all times and all the while retain their custom. We aim to be as competitively priced as possible by scanning our competitiors prices. If you see an identical product elsewhere (other than our own promotions across our sites) including delivery, we will endeavour to match the price! In order to take advantage of this offer you must show us where it is cheaper.

Our price match applies only to UK Internet retailers and stores that have the identical product IN STOCK for immediate same day despatch or collection in store. Prices are compared not just on the product price but it also includes the cost of delivery. Price match critera only applies before an order is placed. Once an order has been placed we cannot price match retrospectively. For more details we request you speak to one our sales team staff on 01772 200 888.

Terms and Conditions: The price promise policy is done in good faith and can be withdrawn at any time without notice. A price match cannot be used in conjunction with other offers running on wirelessmadness.com. There maybe the rare case we cannot match a price and as such we are not able to guarantee price matching. The wirelessmadness.com Price Match Promise is subject to change and can be withdrawn at any time and is only available when the above criteria's are met.
Availability:

Model:

57405

Brand:

Average Rating:

Not Rated
Tamiya 1/8 Dancing Rider RC Trike T3-01 Chassis (Unassembled Kit)

This R/C model assembly kit creates the Dancing Rider, a supremely fun 3-wheeled model that offers an exciting lean when cornering. An original body is included with the kit, and was designed under the supervision of famed Japanese artist Atsushi Arino. It is moulded in lightweight polycarbonate, and comes with a moulded driver figure for an extra touch of fun.

The T3-01 is a three-wheeled chassis comprised of two main sections (front and rear) connected by a centre link; the front section houses R/C equipment and the power source, while the rear holds the integrated gearbox and motor. Positioned in the back of the front section, the servo applies motion to the rear section, which in turn makes the front lean. Support arms are moved by the servo, and help the model to self-right in the event that it turns onto its side. At the front, a telescopic fork has a built-in coil spring, while the rear features a cam-slide setup with cams on the rotating pitch axis: sliding left and right, they actuate the built-in coil spring to cushion the rear. A planetary differential gear is integrated into the rear axle.

Features
Stylish body design was overseen by Japanese artist Atsushi Arino, and is moulded in lightweight polycarbonate.
The body is inspired by delivery trikes commonly seen in Japan, and will be suited to a range of colour schemes.
T3-01 chassis is comprised of front (with R/C equipment and power source) and rear (motor, gearbox) sections.
The trademark cornering lean is achieved by the servo acting on the rear section, in turn tilting the front.
Internal spring in the front fork gives stability even at low speeds. A housing allows attachment of LEDs.
A close-up on the telescopic front fork suspension, which gives a realistic ride.
Cams on the rotating pitch axis slide left and right, cushioning the rear via the built-in coil spring.
Model is compatible only with Tamiya LF Battery LF1100-6.6V Racing Pack. (will NOT operate with AA batteries)
Support arms move in concert with the steering servo, and aid the model in righting itself.
Side guards both protect the body during crashes and hold it in place with the chassis.
Also included are R/C deck parts for transponder, etc., and a driver figure for further realism.
Specifications:
Length - 260mm
Width - 135mm
Height - 175mm
Wheelbase - 196mm
Tread (Rear) - 91mm
Gear Ratio - 10.7:1
Tyre Width – 21 (Front), 25 (Rear)
Tyre Diameter - 61mm (Front), 59mm (Rear)
Gear Ratio - 10.7:1

In the Box
Tamiya 1/8 Dancing Rider RC Trike T3-01 Chassis (Unassembled Kit)
370 Size Brushed Motor

Required to Complete
2-Channel Transmitter and Receiver
AA Batteries for Transmitter
Tamiya LF LF1100-6.6V Li-Ion Racing Pack Battery
Compatible Li-Ion Battery Charger
Steering Servo for Tilting
Polycarbonate (PS) Spray Paint
Tool set for assembly

Please Note: Complete vehicle shown in photos are for illustrative purposes only. This model is a kit requiring assembly and additional items. See Required to Complete list above for full list of items required to complete the model.
Write Review
Note: HTML is not translated!
Continue