Newsletter
Brands
Bestsellers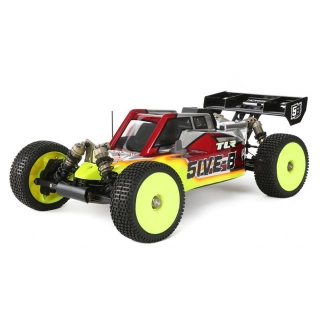 £999.00
Price Match Promise
Wireless Madness offers a price match promise to help our customers get the best deal possible at all times and all the while retain their custom. We aim to be as competitively priced as possible by scanning our competitiors prices. If you see an identical product elsewhere (other than our own promotions across our sites) including delivery, we will endeavour to match the price! In order to take advantage of this offer you must show us where it is cheaper.

Our price match applies only to UK Internet retailers and stores that have the identical product IN STOCK for immediate same day despatch or collection in store. Prices are compared not just on the product price but it also includes the cost of delivery. Price match critera only applies before an order is placed. Once an order has been placed we cannot price match retrospectively. For more details we request you speak to one our sales team staff on 01772 200 888.

Terms and Conditions: The price promise policy is done in good faith and can be withdrawn at any time without notice. A price match cannot be used in conjunction with other offers running on wirelessmadness.com. There maybe the rare case we cannot match a price and as such we are not able to guarantee price matching. The wirelessmadness.com Price Match Promise is subject to change and can be withdrawn at any time and is only available when the above criteria's are met.
Availability:

Model:

TLR05001

Brand:

Average Rating:

Not Rated
Team Losi Racing 5IVE-B 1/5 Scale 4WD Buggy (Unassembled Kit)

Note: Electronics, engine, tuned pipe and painted body shown in photos are for illustration purposes only and are not included. See the required to complete list below for a full list of items required to complete the model.

The Team Losi Racing 5IVE-B is a 1/5-scale kit developed from the ground up for one purpose - racing! Built to the exacting standards of TLR engineering, the 5IVE-B includes standard features you simply won't find in any 1/5 scale kit. Unlike lesser 1/5-scale basher-based buggies modified for racing the Team Losi Racing 5IVE-B has been designed for the track.

Chassis
The 5IVE-B features a 5mm 6061-T6 aluminium chassis specifically engineered for competition. The chassis plate has been inspired by the legendary TLR 8IGHT™ platform, featuring a shorter wheel base than others for improved handling. The chassis plate also has milled pockets that save weight and allow enough flex for maximum traction under hard acceleration.

Heavy Duty Braking System
The 5IVE-B features stamped-steel rotors and, when combined with the heavy duty plates and pads, provide a sense of confidence and control that allows racers to drive harder into corners and come to a stop more quickly. Front-to-rear braking bias can also be fine-tuned for evolving track conditions.

Dual-Steering-Servo Radio Tray
The 5IVE-B radio tray has been designed to accommodate the most powerful 1/5-scale steering servos available. This includes the Spektrum™ line of 1/5-scale servos with patent-pending Back EMF technology that prevents servo fade and maintains maximum holding power for the duration of a receiver pack.

Racing Body and Wing
The 5IVE-B body has been inspired by those used on 1/8-scale racing buggies, featuring a cab-forward design. This distinctive shape provides greater front down force which improves steering. The wing features a removable wicker bill for tailoring the rear down force to meet the precise track conditions.

Aluminium Clutch Carrier and Centre Diff Case
The 5IVE-B features race-bred drive system engineered to exacting standards to harness the power of a high-output gas engine during the most-extreme conditions. The clutch and centre differential are both CNC-machined aluminium, providing strength and durability while helping to dissipate heat, keeping things cool and providing more consistent performance throughout a run.

Hard-Anodised Aluminium Shocks and Shock Towers
The hard anodised 24mm shocks include bleeder caps that make them easier to build without sacrificing performance. The machined aluminium shock towers offer multiple shock mounting options that give racers an abundance of tuning options for different track conditions.

One-Piece Glue-Style Wheels
The low rotational mass of these wheels allow the 5IVE-B to accelerate faster with less stress on drivetrain components.

Air Filter Designed Specifically for the 5IVE-B Buggy
Whatever 25cc-to-32cc engine you install in your buggy the included air filter has been designed for maximum air flow to the carb while keeping dirt, grit and debris out of your engine. This translates into an air filter which provides maximum protection while unleashing the monster horsepower your engine was built for.

Axle Boots
Moulded rubber boots on the CVAs and centre drive train dog bones increase U-joint life. The boots help keep grease in and dirt out so your axles last longer and require less maintenance.

Adjustable Toe and Anti-Squat Plates
For maximum tuning the 5IVE-B includes adjustable front and rear A-Arm mounts. By swapping out inserts you will be able to fine tune your car by altering the toe-in, anti-squat to maximize the traction and overall performance of the chassis.

Features
Purpose-built, racing kit based on the 8IGHT platform
Hard-anodised, 5mm 6061-T6 aluminium chassis plate
Heavy duty brakes
Dual-steering-servo radio tray
Cab-forward racing body
Racing wing with removable wicker bill
Aluminium clutch carrier and centre-diff case
Hard-anodized, 24mm aluminium shocks with bleeder caps
Hard anodized aluminium shock towers with multiple mounting holes
Light, one-piece, glue-style wheels
Specially designed air filter for racing engines
Protective axle boots
Adjustable toe and anti-squat plates
Specifications:
Type - 1/5 Scale 4WD Buggy
Length - 32.75 - 33.25 in (831.8 - 844.5mm)
Width - 18.0" (457.2mm)
Height - 12.13" (308mm)
Ground Clearance - 3.5" (88.9 mm)
Wheelbase - 22.75 in (577.9mm
Weight - 30.5 lbs (13.8kg)
Chassis - 5mm Plate, 6061-T6 Aluminium
Suspension - 4-Wheel Independent
Gear Pitch - 1.5 Module
Wheel Size - 5.5" (139.7mm) x 2.5" (63.5mm)
Shock Type - 4mm, Hard Anodised, Oil Filled with Bleeder Caps
Body - Clear polycarbonate
Ball Bearings - Full Rubber Seal Ball Bearings in Car, Metal Shield for Clutch housing
Fuel Tank Capacity - 27.1oz (800cc)
Experience Level - Advanced

In the Box
Team Losi Racing 5IVE-B 1/5 Scale 4WD Buggy (Unassembled Kit)

Required to Complete
26-29cc Gas engine with Exhaust
2-Channel Radio System
3 x 1/5 Scale Servos (2 for Steering, 1 for Throttle)
Receiver Battery Pack and Charger
Tools for Assembly
Unleaded Fuel and 2-Stroke Oil
Polycarbonate Spray Paint for Bodyshell

Please Note: Complete vehicle shown in photos are for illustrative purposes only. This model is a kit requiring assembly and additional items. See Required to Complete list above for full list of items required to complete the model.
Write Review
Note: HTML is not translated!
Continue