Newsletter
Brands
Bestsellers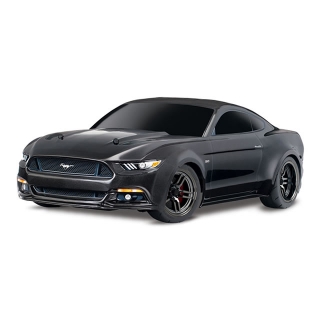 £285.00
Price Match Promise
Wireless Madness offers a price match promise to help our customers get the best deal possible at all times and all the while retain their custom. We aim to be as competitively priced as possible by scanning our competitiors prices. If you see an identical product elsewhere (other than our own promotions across our sites) including delivery, we will endeavour to match the price! In order to take advantage of this offer you must show us where it is cheaper.

Our price match applies only to UK Internet retailers and stores that have the identical product IN STOCK for immediate same day despatch or collection in store. Prices are compared not just on the product price but it also includes the cost of delivery. Price match critera only applies before an order is placed. Once an order has been placed we cannot price match retrospectively. For more details we request you speak to one our sales team staff on 01772 200 888.

Terms and Conditions: The price promise policy is done in good faith and can be withdrawn at any time without notice. A price match cannot be used in conjunction with other offers running on wirelessmadness.com. There maybe the rare case we cannot match a price and as such we are not able to guarantee price matching. The wirelessmadness.com Price Match Promise is subject to change and can be withdrawn at any time and is only available when the above criteria's are met.
Availability:

Model:

TRX83044-4

Brand:

Average Rating:

Not Rated
Traxxas Ford Mustang GT 4-Tec 2.0 1/10 Touring Car with TQ 2.4GHz Radio System (Black)

There is no better word to describe the Ford Mustang. For over 45 years, the Mustang has outsold every other sports car in America. Sleek, unmistakable bodylines cut through the air with authority while a thoroughly modern chassis keeps the Mustang planted in the curves. Add a massively powerful 435hp 5.0L V8 engine and you have the recipe for an American legend.

Traxxas honours the unique spirit and attitude of the Ford Mustang with this 1/10 scale replica. Every aspect from the sculpted front grill to the sloping Fastback design is captured in faithful detail. The Traxxas Mustang GT begs to be driven hard on the all-new 4-TEC™ 2.0 chassis. Test drive the Traxxas Mustang GT today and discover the soul of the American muscle car.

The Traxxas 4-Tec 2.0 AWD Chassis combines insightful design touches with precision engineering to create a thoroughly modern platform. No aspect was overlooked. It's not just our most adjustable chassis ever; it's built to be driven! Look underneath the bold and muscular styling of the Mustang GT body to reveal the individual design details that make the 4-Tec 2.0 chassis so rewarding. Traxxas examined every detail in order to create a dynamic, high-tech vehicle that is as easy to operate as it is exciting to drive.

Features
Officially Licensed Ford Mustang GT Body
High-Performance Waterproof XL-5 Electronic Speed Control
Powerful Titan™ 12T 550 modified motor with internal cooling fan
Adjustable body mounts allow fitting of custom bodies
Traxxas TQ 2.4GHz Radio System
High-torque waterproof Traxxas TRX2075 steering servo
High Performance Suspension
Fully adjustable oil-filled Ultra Shocks with X-ring technology
Adjustable Battery Hold Down
Efficient Direct All-Wheel Drive
High-performance tyres with long-wearing compound
Rubber-Sealed Ball Bearings
Specifications:
Length - 18.1 inches (460mm)
Front Track - 7.7 inches (196mm)
Rear Track - 7.9 inches (200mm)
Ground Clearance - 0.3 inches (9mm)
Weight - 3.2lbs (1.45kg) with body (no battery)
Wheelbase - 10.1 inches (256mm)
Tyre Diameter - 2.6 inches (66mm)
Tyre Width (front) - 1.0 inches (26mm)
Tyre Width (rear) - 1.2 inches (30mm)
Wheel Diameter - 2.1 inches (53mm)
Speed Control - XL-5™ Electronic Speed Control
Motor (electric) - Titan® 12T 550 (12-Turn)
Transmission - Single Speed Direct Drive
Differential Type - Sealed, Hardened Steel Bevel, Limited Slip
Gear Pitch - 48
Drive System - Shaft-Driven 4WD
Radio System - TQ™ 2.4GHz Transmitter
Servo - TRX2075 High Torque Waterproof
Top Speed - 30+mph (with included optional pinion gear)
Battery Tray - 158mm long / 46mm wide / 23 or 26mm high

In the Box
Traxxas Ford Mustang GT 4-Tec 2.0 1/10 Touring Car (Black)
Traxxas TQ™ 2.4GHz Radio System

Required to Complete
8.4v NiMh or 7.4v LiPo Battery with Traxxas Connector
Compatible Battery Charger with Traxxas Connector
4AA Alkaline Batteries for the Transmitter
Write Review
Note: HTML is not translated!
Continue