Newsletter
Brands
Bestsellers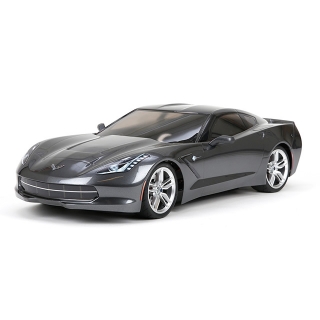 £99.00
Price Match Promise
Wireless Madness offers a price match promise to help our customers get the best deal possible at all times and all the while retain their custom. We aim to be as competitively priced as possible by scanning our competitiors prices. If you see an identical product elsewhere (other than our own promotions across our sites) including delivery, we will endeavour to match the price! In order to take advantage of this offer you must show us where it is cheaper.

Our price match applies only to UK Internet retailers and stores that have the identical product IN STOCK for immediate same day despatch or collection in store. Prices are compared not just on the product price but it also includes the cost of delivery. Price match critera only applies before an order is placed. Once an order has been placed we cannot price match retrospectively. For more details we request you speak to one our sales team staff on 01772 200 888.

Terms and Conditions: The price promise policy is done in good faith and can be withdrawn at any time without notice. A price match cannot be used in conjunction with other offers running on wirelessmadness.com. There maybe the rare case we cannot match a price and as such we are not able to guarantee price matching. The wirelessmadness.com Price Match Promise is subject to change and can be withdrawn at any time and is only available when the above criteria's are met.
Availability:

Model:

VTR03011I

Brand:

Average Rating:

Not Rated
EXCLUSIVE OFFER - SAVE NOW ON RRP £208.99 !
Vaterra Chevrolet Corvette V100S 1/10 Car with DX2E 2.4GHz Transmitter, NiMh Battery and Charger

This one-of-a-kind replica of the 2014 Corvette Z51 Stingray comes completely assembled and ready to run with an officially licensed body that is exclusive to this vehicle. Underneath the gorgeous exterior is the power and poise of a Vaterra® V100-S chassis. Its potent Dynamite® power system and shaft-driven 4WD provide a perfect blend of speed, traction and control that make this car fun to drive right out of the box.

The V100-S platform has been designed with flexibility in mind; accommodating variation in wheelbase and dimensions to ensure that our products are as faithful to the originals as possible. Multi-part body tooling produce undercuts and shapes that simple vacuum forming is incapable of achieving. Yes it's more time consuming and yes it's more expensive but to the enthusiast, the difference is startling and the end result justifies the decision.

Simple details such as brake discs, wing mirrors and bumpers complete the look but are so often overlooked. But not with Vaterra. Authentic colour ways and realistic wheels, subtle visual cues that stand out to the enthusiast; all have been carefully thought out, designed and produced with official licensed endorsement from the design owners.

Features
Officially licensed 2014 Corvette Z51 body
Ready-to-Run with everything included, including a battery and charger
Waterproof ESC
DX2E Spektrum 2.4GHz radio system
4WD Shaft-driven
ESC is 2S Li-Po compatible
Sealed gear boxes
Friction dampening, adjustable shocks
Double wishbone suspension
Fully upgradable
Universal body mounts
Dynamite 540 size 15T brushed power system
Specification:
Vehicle Type - Touring Car
Drivetrain - 4WD
Scale - 1/10
Completion Level - Ready-To-Run
Length - 371mm (14.9 in)
Width - 194mm (7.8 in)
Height - 112mm (4.4 in)
Tyre Tread - V1 Performance
Motor Type - 15T 540 Brushed
Battery - 1800mAh NiMh 6-Cell Flat w/EC3
Charger - Ni-MH AC Peak Charger
Ball Bearings - Complete Drivetrain

In the Box
Vaterra Chevrolet Corvette V100S 1/10 RC Car
Spektrum DX2E 2.4GHz Transmitter
Dynamite 1800mAh NiMh 6-Cell Flat with EC3 Connector
Dynamite Ni-MH AC Peak Charger

Required to Complete
Nothing at all, everything you need is in the box
Write Review
Note: HTML is not translated!
Continue