Newsletter
Brands
Bestsellers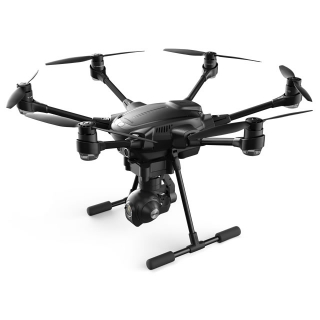 £719.00
Price Match Promise
Wireless Madness offers a price match promise to help our customers get the best deal possible at all times and all the while retain their custom. We aim to be as competitively priced as possible by scanning our competitiors prices. If you see an identical product elsewhere (other than our own promotions across our sites) including delivery, we will endeavour to match the price! In order to take advantage of this offer you must show us where it is cheaper.

Our price match applies only to UK Internet retailers and stores that have the identical product IN STOCK for immediate same day despatch or collection in store. Prices are compared not just on the product price but it also includes the cost of delivery. Price match critera only applies before an order is placed. Once an order has been placed we cannot price match retrospectively. For more details we request you speak to one our sales team staff on 01772 200 888.

Terms and Conditions: The price promise policy is done in good faith and can be withdrawn at any time without notice. A price match cannot be used in conjunction with other offers running on wirelessmadness.com. There maybe the rare case we cannot match a price and as such we are not able to guarantee price matching. The wirelessmadness.com Price Match Promise is subject to change and can be withdrawn at any time and is only available when the above criteria's are met.
Availability:

Model:

YUNTYHBUK

Brand:

Average Rating:
Yuneec Typhoon H Hexacopter Drone with GCO3+ 4K Camera

The Typhoon H is an advanced aerial photography and videography platform, packed with professional features and new safety and redundancy elements. Front sonar sensors allow for automatic front collision avoidance, and its 5-rotor flight feature means it can fly and land safely in the unlikely event of being reduced to 5 rotors.

The new CGO3+ camera gimbal with a Sony® sensor has 360° unlimited yaw. Combined with retractable landing gear this allows for unobstructed views in any direction. The Typhoon H includes the Android® ST16 Ground Station, featuring an in-built 7" HD LCD touchscreen, displaying live footage in HD 720P.

The Typhoon H is a modular system that allows for the addition of features such as Intel® RealSense Anti-collision and IPS (Indoor Positioning System). Team mode ready means when bound to an additional ground station both controllers can simultaneously view the video feed and telemetry data from the CGO3+ (Intel® RealSense Sold Separately).

Features
New features include six rotors, 360-degree gimbal camera and retractable gear in a compact design
Imaging modes include Waypoints, Orbit Point of Interest, Orbit Pilot, Open/Close Scene
Flight modes – these include Smart Mode, Angle Mode, Return Home and Auto Landing
Quick disconnect – the Typhoon H has quick disconnect props for speedy removal.
Rotor arms – Each rotor arm easily folds down from its flight position to a resting position against the drone for easy and compact transportation.
The landing gear retracts during flight to seamlessly remove itself form the shot for unobstructed views.
Typhoon H is equipped with CGO3+ 4K camera and is ready to fly and record content out of the box.
ST16 Controller – The Typhoon H comes with the professional quality Android-based ST16 controller, which has a large 7-inch integrated display and HD 720p video downlink for stunning real-time video reception.
Ultrasonic proximity – the built in ultrasonic proximity detection assists pilots in avoiding large obstacles.
5 Rotor Flight – The 5 Rotor Flight feature allows for the Typhoon H to make safe landings in case of motor failure.
No Fly Zones – The No Fly Zone feature is a factory pre-set compliant with the FAA by preventing illegal flight above 400 feet from the ground.
Additional safety features – Geo-fencing, Variable Speed Control, Dynamic Return Home and Low-Battery Return Home.
Typhoon H Specification:
Flight Time - 22 Minutes (Hover)
Dimensions - 520x456x296mm (20.5x17.9x11.6 in)
Diagonal Wheelbase - 480mm (18.9in)
Frame Arm Length - 187mm (7.4in)
Landing Gear Size - 265mmx185mm (10.4x7.3in)
Motor Stator Size - Ø22*13mm (0.5in)
Motor KV - 850kv
Signal Frequency - 50-400Hz
Drive PWM Frequency - 16K
Take-off Weight - 1965g (69.3oz)
Battery - 5400mAh 4S/14.8V LiPo (79.9Wh)
Charger - SC4000-4 4S 14.8V Li-Po DC Charger with AC Adapter
Transmitter - ST16 16-channel 2.4GHz with 5.8GHz video downlink
Radio Control Frequency Band - 2.4GHz CE Compliant (100mw)
Maximum Flying Height - 123m (400ft) (Restricted by CAA)
Maximum Rotation Rate - 90°/s
Maximum Roll Angle - 45°
Maximum Climbing Speed - 11.2mph (5m/s)
Maximum Descending Speed - 6.7mph (3m/s)
Maximum Speed in Angle Mode (GPS) - 30mph (13.5m/s)

CG03+ Gimbal Camera Specification:
Video Resolution - UHD 4K 30 FPS, Full HD 1080p 24/25/30/48/50/60/120 FPS
Effective Pixels - 12.4 Megapixels
Video FOV - 115°
Camera Lens - 14mm (0.6in) / F2.8 35mm (1.4in) - no distortion
Sensor - 1/2.3" CMOS
Electronic Shutter - 4s ~ 1/8000s
Control Angle Accuracy - ±0.02°
Control Angle Range - Pitch: between -90° to 0° / Yaw: 360° limitless
Mechanical Range - Pitch: between -120° to 45° / Roll: between -40° to 40° / Yaw: 360° Microphone - Yes
Transmission System - 5.2GHz to 5.8GHz
Video Transmission range - Up to 600m (1km)
Dimensions - 115mm (4.5 in) x 74mm (2.9 in) x 135mm (5.3in)
Weight - 250g (8.8oz)
Input Voltage Range - 7.0V - 14.0V
Power Consumption - 16W
Storage (Memory) - microSD Class 10 (4 to 128GB)

ST16 Ground Station Specification:
Operating System - Android™
Tablet Functionality - Yes
Screen - 7" HD LCD Touchscreen
Video Link Resolution - HD 720p
Number of Channels - 16
Control Transmission Distance/Range** (Optimum Conditions) - Up to 1 Mile (1.6km) CE Compliant (25mw)**
Radio Control Modulation - Yuneec Protocol
Video link Frequency Band - 5.8GHz CE Compliant (25mw)
Flight Systems Telemetry Data On Screen Display (OSD) - Yes
LED Backlit LCD Screen - Capacitive Multi-Touch 7" HD Screen
Transmitter Port - HDMI for Additional Monitor
Transmitter Warning Feedback - Audible and Tactile (Vibrating)
In-Built LiPo Battery Voltage / Capacity - 3.6V/8700mAh 31.32Wh Li-ion
Additional Features - USB, Micro Card Slot, Earphone socket

In the Box
Yuneec Typhoon H Hexacopter Drone
Yuneec 3-axis CGO3+ Gimbal Camera
Yuneec ST16 Android® Ground Station 2.4GHz with 7" HD Touch Screen, Video Downlink and FPV Function
Neck Strap and Sunshade for ST16 Ground Station
Yuneec 5400mAh 4S 14.8V Li-Po battery
AC/DC LiPo Battery Charger
USB Adapter Cord
4 Spare Rotor Blades
16GB Micro SD-Card

Required to Complete
Nothing at all, everything you need is in the box

Note: Local Laws Apply, Maintain Visual Line of Sight of Aircraft at All Times
Write Review
Note: HTML is not translated!
Continue