DJI Mavic 2 Pro and Zoom Protector Carry Case - MAVIC2PART22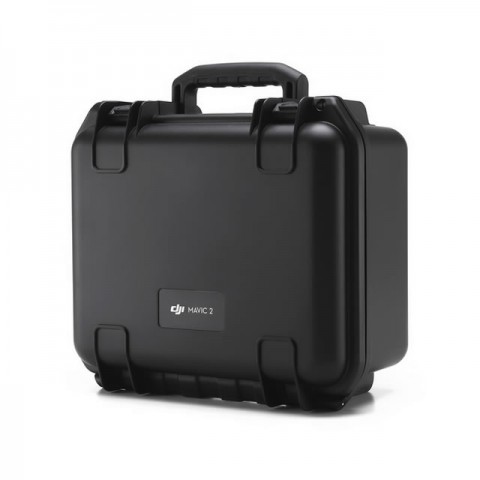 DJI Mavic 2 Pro and Zoom Protector Carry Case

The Mavic 2 Protector Case offers both protection and excellent storage ability.
The case is IP67-rated and resistant to impact when dropped from a height of one meter. Passing rigorous tests of high and low temperatures, as well as a vibration test, the Mavic 2 Protector Case will protect your aircraft through adverse conditions and harsh weather environments. It will ensure that the contents of the case are kept safe and dry during transportation.

The interior of the box is carefully-designed to fit your Mavic 2 with EVA foam inserts that provide an exact fit for your gear while keeping it safe from impact. Ample interior space accommodates the aircraft and remote controller, as well as three spare batteries, power adapter, car charger, battery charging hub, power cable, battery to power bank adapter, ND Filters Set, and a pair of spare propellers.

Features
Offers both protection and excellent storage ability.
Case is IP67-rated and resistant to impact when dropped from a height of one metre.
Passing rigorous tests of high and low temperatures, as well as a vibration test, the Mavic 2 Protector Case will protect your aircraft through adverse conditions and harsh weather environments.
The interior of the box is carefully-designed to fit your Mavic 2 with EVA foam inserts that provide an exact fit for your gear while keeping it safe from impact.
Ample interior space accommodates the aircraft and remote controller, as well as three spare batteries, power adapter, car charger, battery charging hub, power cable, battery to power bank adapter, ND Filters Set, and a pair of spare propellers.
Specification:
Compatibility - Mavic 2 Pro, Mavic 2 Zoom
Dimensions - 415 x 234 x 370mm
Weight - 2.8kg