Newsletter
Brands
Bestsellers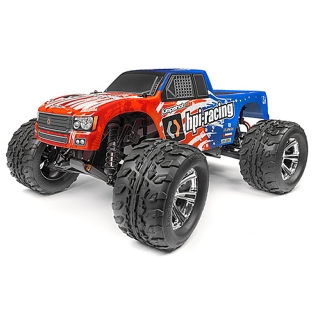 £209.00
Price Match Promise
Wireless Madness offers a price match promise to help our customers get the best deal possible at all times and all the while retain their custom. We aim to be as competitively priced as possible by scanning our competitiors prices. If you see an identical product elsewhere (other than our own promotions across our sites) including delivery, we will endeavour to match the price! In order to take advantage of this offer you must show us where it is cheaper.

Our price match applies only to UK Internet retailers and stores that have the identical product IN STOCK for immediate same day despatch or collection in store. Prices are compared not just on the product price but it also includes the cost of delivery. Price match critera only applies before an order is placed. Once an order has been placed we cannot price match retrospectively. For more details we request you speak to one our sales team staff on 01772 200 888.

Terms and Conditions: The price promise policy is done in good faith and can be withdrawn at any time without notice. A price match cannot be used in conjunction with other offers running on wirelessmadness.com. There maybe the rare case we cannot match a price and as such we are not able to guarantee price matching. The wirelessmadness.com Price Match Promise is subject to change and can be withdrawn at any time and is only available when the above criteria's are met.
Availability:

Model:

120080

Brand:

Average Rating:

Not Rated
HPI Jumpshot MT V2 1/10th 2WD RC Stadium Truck with 2.4Ghz Radio System

The Jumpshot MT V2 is the big-tyre monster truck version of the Jumpshot platform, and features a big, aggressive pick-up truck body and extra-wide wheels and tyres to give the truck powerful looks to match its impressive performance! The V2 version is packed with brand new features for maximum fun anywhere you drive it! For extra speed, the new 12-turn 550-size motor with optimised gearing is great for fast acceleration and high top speeds, and the durability improvements include new drivetrain gears, suspension parts and servo saver!

Underneath the big monster truck body of the Jumpshot MT V2, the chassis is a Savage-style TVP (Twin Vertical Plate) design for a super-stiff chassis and centre-balanced weight. The modular design of the Jumpshot chassis gives you simple maintenance and durable crash protection for all the electronics. The battery is quickly accessed from underneath the truck, so changing batteries is extra-fast for more driving fun! The Jumpshot MT V2 has also been updated with a brand new look that is bright and sure to grab the attention of all your RC friends!

With a brand new, super-powerful, 12-turn, 550-size motor, the Jumpshot V2 trucks have tons of power for more fun! The bigger size of motor gives the Jumpshot tons of extra torque for fast acceleration and maximum jumping power, and the 12-turn construction means you'll get extra-high RPM for superfast top speeds! Enhanced gearing from the new and improved pinion & spur gear combination means you get the best of both worlds: wild acceleration from a standing start, plus crazy fast top-end speed! And with the new T-plug battery plugs, you can easily fit in more powerful batteries for mind-blowing, ripping action!

Brand new materials and designs for several important parts mean you can bash and race all day long! A new metal idler gear, tougher diff and spur gears, reinforced camber link, plus a stronger servo saver mean that the V2 really means something when it comes to the HPI Jumpshot trucks! You can drive all day and not worry about a thing, whether you're jumping, bashing, racing or just going crazy!

The new Jumpshot MT V2 features a brand new look that will get the attention of your friends at the local bashing spot! Bright and loud colours in a brand new monster truck racer scheme, extra-cool bright chrome wheels and huge, tall profile all-terrain tyres all add up to a look and style that will definitely turn heads!

Features
NEW! 12-turn 550-size motor for maximum power
NEW! Optimized gearing for great acceleration and top speed
NEW! Metal idler gear in the transmission
NEW! More durable spur and diff gears
NEW! Revised servo saver
NEW! Strengthened suspension links
Tough aluminium TVP chassis design
Battery box fits 6- or 7-cell NiMH flat style stick packs and 2S LiPo packs
Battery easily accessible from bottom of chassis
HPI SC-3SWP2 Waterproof LiPo-ready ESC
NEW! ESC fitted with high-power T-Plug
Enclosed receiver box
2.4GHz radio system
Oil-filled shock absorbers
Double-wishbone suspension design
Sturdy body mounts
Standard 12mm hex hub wheel fitting
Pick-up truck style body with the latest HPI graphics
Large all-terrain tyres
Chrome 6-spoke wheels
Specifications:
Length - 420mm
Width - 330mm
Height - 205mm
Wheelbase - 270mm
Weight - 1.85kg

In the Box
HPI Jumpshot MT V2 1/10th 2WD RC Stadium Truck
HPI 2.4Ghz Steerwheel Radio System

Required to Complete
6 or 7 cell (7.2v-8.4v) NiMh or 2S (7.4v) LiPo Battery with Deans Connector
Compatible Battery Charger with Deans Connector
4AA Batteries for the Transmitter
Write Review
Note: HTML is not translated!
Continue