Newsletter
Brands
Bestsellers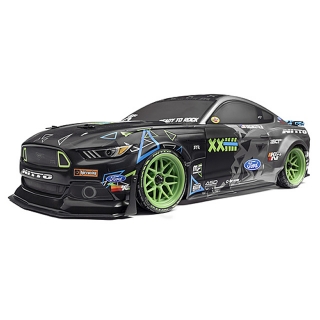 £239.00
Price Match Promise
Wireless Madness offers a price match promise to help our customers get the best deal possible at all times and all the while retain their custom. We aim to be as competitively priced as possible by scanning our competitiors prices. If you see an identical product elsewhere (other than our own promotions across our sites) including delivery, we will endeavour to match the price! In order to take advantage of this offer you must show us where it is cheaper.

Our price match applies only to UK Internet retailers and stores that have the identical product IN STOCK for immediate same day despatch or collection in store. Prices are compared not just on the product price but it also includes the cost of delivery. Price match critera only applies before an order is placed. Once an order has been placed we cannot price match retrospectively. For more details we request you speak to one our sales team staff on 01772 200 888.

Terms and Conditions: The price promise policy is done in good faith and can be withdrawn at any time without notice. A price match cannot be used in conjunction with other offers running on wirelessmadness.com. There maybe the rare case we cannot match a price and as such we are not able to guarantee price matching. The wirelessmadness.com Price Match Promise is subject to change and can be withdrawn at any time and is only available when the above criteria's are met.
Availability:

Model:

115984

Brand:

Average Rating:

Not Rated
HPI Racing Sport 3 Ford Mustang Vaughn Gittin Jr 4WD Electric RC Drift Car

The RS4 Sport 3 line-up is expanding with Vaughn Gittin Jr's competition-spec Ford Mustang straight out of the RTR lab! Combining the fabulous driving of the RS4 Sport 3 with its 4WD drivetrain and replica Nitto tyres is a no-brainer, and when topped with Vaughn's distinct black and silver livery, it's a one-of-a-kind combination!

The super realistic Ford Mustang RTR Spec 5 body is coupled with a set of replica Tech 7 wheels wrapped with official Nitto RT05 replica tyres for over the top scale realism! Under the hood, this 1/10th scale Mustang is equipped with the latest HPI Racing Touring Car chassis, the RS4 Sport 3. With full time shaft driven 4WD, a fully sealed drivetrain, waterproof 2.4 GHz electronics/radio gear, fully independent double wishbone suspension and adjustable oil filled shocks it's Ready to Rock in any condition.

This RS4 Sport 3 Drift features the latest Ford Mustang styling, tuned and tweaked by drift champion Vaughn Gittin Jr. to become the awesome Ford Mustang RTR Spec 5. The car is also fitted with replica green RTR Tech 7 wheels wrapped with great-looking street tyres, so it's ready to hit the streets right out of the box!

RTR Tech 7 3 Piece Wheels
The RTR Tech 7 wheel combines the classic mesh wheel design with a modern, angular look that is at once aggressive and functional, yet drenched with muscle car style. For full-size muscle car fans, this wheel is available ONLY for the Ford Mustang in a 20" size, however, they are perfectly replicated in 1/10th scale on the only officially authorised scale replica Ford Mustang RTR Spec 5 replica!

Nitto NT05 T-Drift Tyres
Rounding out the package are official replicas of the actual tyres that Vaughn Gittin Jr runs on his RTR Mustang Spec 5: the Nitto NT05! These low-profile drift-specific tyres are made for high-performance, realistic drift action at 1/10th scale! With a super stiff, hard plastic construction, HPI drift tyres are the ideal way to get drifting quickly and easily. The replica tread pattern looks fantastic, and only gets better with age as the tyres wear down, just like the real thing!

Official Replica of the Custom Ford Mustang RTR Spec 5
The Mustang RTR Spec 5 is the vision of World Champion pro drifter and lifelong Mustang mad man, Vaughn Gittin Jr! The Mustang RTR takes the best of multiple automotive cultures and meshes them together in a style that any automotive enthusiast can immediately appreciate. The Mustang RTR comes in the form of a dealer-installed package is currently available in select Ford dealerships around the world.

One-Piece Moulded Chassis
The main chassis is formed from a single piece of reinforced plastic and features the drivetrain tunnel moulded right down the middle, just like a real car. It's a step beyond any plastic tub chassis car available today.

2S LiPo Capable
The RS4 Sport 3 Drift features a versatile electronic speed controller that can be used with modern lithium-polymer (LiPo) or nickel-metal hydride (NiMh) batteries. Please note a LiPo adapter plug is not included, your model shop will be able to provide one.

Bottom-Access Driveshaft
The central driveshaft that connects the front and rear differentials is easily accessed from underneath the chassis. This allows the drivetrain to be completely sealed to protect it from rocks and debris no matter where you may want to drive your car.

Easy Access Differentials
Getting to the differentials for quick adjustments is a matter of removing just 4 screws - this allows you to pop out the diff and change the grease, check the gears or just give it a general service.

4-Gear Metal Diffs
Bevel gear differentials at each end of the car transfer power from the driveshaft to the dogbones and axles that drive each wheel. The all-metal construction allows the drivetrain to withstand powerful brushless motors for easy upgrading in the future. Rubber-sealed ball bearings support the differentials and each diff can be tuned independently by changing the diff grease.

Specifications:
Length- 431mm (17")
Height - 127mm (5")
Width - 200mm (7.9")
Wheelbase - 254mm (10")

In the Box
HPI Racing Sport 3 Ford Mustang Vaughn Gittin Jr 4WD Electric RC Drift Car
HPI Plazma 2000mAh NiMh Battery Pack
HPI A/C NiMh Trickle Charger
HPI 2.4GHz Pistol-Grip Radio System

Required to Complete
Nothing at all, everything you need is in the box
Write Review
Note: HTML is not translated!
Continue