Newsletter
Brands
Bestsellers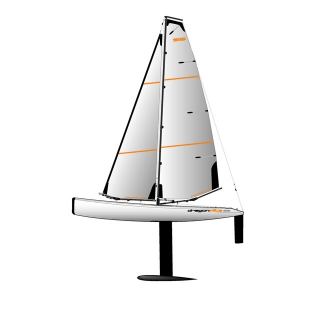 £274.95
Price Match Promise
Wireless Madness offers a price match promise to help our customers get the best deal possible at all times and all the while retain their custom. We aim to be as competitively priced as possible by scanning our competitiors prices. If you see an identical product elsewhere (other than our own promotions across our sites) including delivery, we will endeavour to match the price! In order to take advantage of this offer you must show us where it is cheaper.

Our price match applies only to UK Internet retailers and stores that have the identical product IN STOCK for immediate same day despatch or collection in store. Prices are compared not just on the product price but it also includes the cost of delivery. Price match critera only applies before an order is placed. Once an order has been placed we cannot price match retrospectively. For more details we request you speak to one our sales team staff on 01772 200 888.

Terms and Conditions: The price promise policy is done in good faith and can be withdrawn at any time without notice. A price match cannot be used in conjunction with other offers running on wirelessmadness.com. There maybe the rare case we cannot match a price and as such we are not able to guarantee price matching. The wirelessmadness.com Price Match Promise is subject to change and can be withdrawn at any time and is only available when the above criteria's are met.
Availability:

Model:

JS-8811A

Brand:

Average Rating:
Joysway Dragon Flite 95 Electric 950mm Sailboat (ARTR)

The DragonFlite 95 by Joysway delivers a truly "Race Ready" experience. Every aspect of the DragonFlite 95 has been developed with very latest radio sailing design concepts, construction, and components for a first class radio sailing experience, right out of the box!
Everything needed to sail is included in the kit, all you need to do is add batteries and go sail!
The DragonFlite 95 uses cutting edge components not found in other manufactured RC Yacht models including:

Carbon fibre keel fin, advanced design keel bulb Shroud less, keel step, one piece carbon mast Mylar Sails

The DragonFlite 95 is a yacht designed to be a convenient size, on and off the water. Its light weight and long, narrow hull give it the kind of light wind performance most other radio yachts can only dream of. The downside of this lightweight design approach would normally be an inability to perform in strong winds, we have countered this by designing low aspect, lightweight rigs with careful sail plan development to ensure perfect handling balance. Even when the boat is overpowered it still remains easily controllable to windward and always has astonishing speed downwind with almost no tendency to 'nosedive'.

Features
Hull with Graphics and Finished Assembly
Installed Electronics, running rigging, and pre-installed spar fittings
4.8 - 6 v High Torque Sail Servo and Metal Gear Rudder Servo
Battery Box and On/Off Switch for Receiver
Zinc Alloy Ballast, Designed with latest optimal bulb shape and flat tail
Advanced Design Stiff Carbon Fibre Keel Fin, with machine milled fittings
Plastic Display Stand
Specification:
Length - 950mm
Beam: 125mm
Mast Height - 1050mm
Overall Height - 1470mm
Sail Area (Overall) - 3736cm²
Sail Area (Main) - 2314cm²
Sail Area (Jib) - 1422cm²
Weight - 2000g (w/o 4 AA Batteries)
Hull Material - Plastic

In the Box
Joysway Dragon Flite 95 Electric 950mm Sailboat (ARTR)

Required to Complete
2-Channel 2.4Ghz Surface Radio System
8AA Batteries for Radio System
Write Review
Note: HTML is not translated!
Continue