Newsletter
Brands
Bestsellers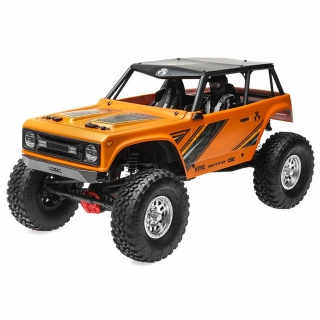 £329.00
Price Match Promise
Wireless Madness offers a price match promise to help our customers get the best deal possible at all times and all the while retain their custom. We aim to be as competitively priced as possible by scanning our competitiors prices. If you see an identical product elsewhere (other than our own promotions across our sites) including delivery, we will endeavour to match the price! In order to take advantage of this offer you must show us where it is cheaper.

Our price match applies only to UK Internet retailers and stores that have the identical product IN STOCK for immediate same day despatch or collection in store. Prices are compared not just on the product price but it also includes the cost of delivery. Price match critera only applies before an order is placed. Once an order has been placed we cannot price match retrospectively. For more details we request you speak to one our sales team staff on 01772 200 888.

Terms and Conditions: The price promise policy is done in good faith and can be withdrawn at any time without notice. A price match cannot be used in conjunction with other offers running on wirelessmadness.com. There maybe the rare case we cannot match a price and as such we are not able to guarantee price matching. The wirelessmadness.com Price Match Promise is subject to change and can be withdrawn at any time and is only available when the above criteria's are met.
Availability:

Model:

AXI90074T1

Brand:

Average Rating:

Not Rated
Axial 1/10 Wraith 1.9 4WD Brushed Rock Crawler with 2.4Ghz Transmitter (Orange)

The Axial Wraith 1.9 RTR 1/10 Scale Rock Crawler is a fresh take on a classic platform that delivers what scalers crave - the ability to tackle technical terrain combined with the scale details needed to create an incredibly realistic looking rig.

Refining the proven 2.2 Wraith chassis design, Axial improved ground clearance by reducing the size of its skid plate and lower rails. Boatside sliders on the skid plate improve handling by helping the vehicle slip through and past obstacles. Another huge benefit to the Wraith 1.9 is that the truck comes out of the box with a forward battery tray configuration! This helps optimise weight distribution and lower the CG for improved performance. Finally, the servo has been moved off the axle and into the chassis where it belongs, with a proper CMS/panhard system that gives the truck improved scale looks, without the negative side effects that can be created by home brew systems.

At the front end of the pinched and boat tailed polycarbonate body you'll find a moulded plastic grille, radiator detail, and two large, LED-equipped headlights and a functional opening hood. Raise the hood to discover a replica V8 engine receiver box cover protecting the Spektrum SRX200 receiver from water, dust, and debris.

The Wraith 1.9 truck's drivetrain uses a powerful brushed 540 motor to turn its proven front and rear, single piece AR44 axles. The pinion gear is 6mm above centre, raising the ground clearance and improving driveshaft angles. Axial boosts the overall strength with metal gear construction; large, flex-reducing load bearings; increased gear surface contact; and a gear ratio that's optimised to reduce torque twist.

Adjustable oil-filled, coil over shocks allow you to tune dampening for the best handling on any track. Moulded from durable S30 compound, the officially licensed Nitto Grappler tyres have a large block tread that gets excellent bite on a wide range of surfaces.

Features
Strong tube chassis with forward-mounted battery position
Boatside/skid plate for extra clearance
Chassis-mounted servo for a realistic look
Easy access to electronics, and adjustable battery tray
New body design with LED lights, and grille, radiator, fender, and V8 engine details
Spektrum™ Transmitter and Receiver
Licensed 1.9 Nitto Trail Grappler M/T tyres on KMC XD229 Machete crawl wheels
Compact AX10™ transmission
AR44™ hi-pinion axles for added ground clearance
WB8 HD Wildboar™ driveshafts
Dual slipper clutch with 32-pitch gearing
Specifications:
Scale - 1/10
Type – Crawler
Drivetrain - 4WD Shaft Drive
Wheel Size - (53.9mm) Dia, (26mm) Width
Length - 17.8" (451.6mm)
Width - 8.8" (223.3mm)
Height - 8.8" (223.3mm)
Ground Clearance - 2.73" (69.4mm)
Wheelbase - 12.13" (308mm)
Weight - 4.65lb (2.1kg)

In the Box
Axial 1/10 Wraith 1.9 4WD Brushed Rock Crawler (Orange)
Spektrum STX2 Steerwheel Transmitter

Required to Complete
2-3 Cell LiPo or 5-9 Cell NiMh Battery with EC3 Connector
Compatible Battery Charger
4AA Batteries for Transmitter
Write Review
Note: HTML is not translated!
Continue