Newsletter
Brands
Bestsellers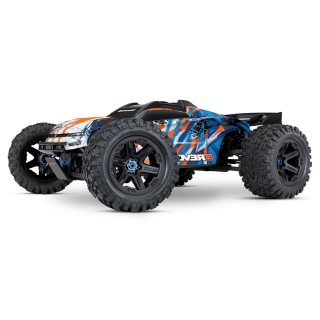 £629.00
Price Match Promise
Wireless Madness offers a price match promise to help our customers get the best deal possible at all times and all the while retain their custom. We aim to be as competitively priced as possible by scanning our competitiors prices. If you see an identical product elsewhere (other than our own promotions across our sites) including delivery, we will endeavour to match the price! In order to take advantage of this offer you must show us where it is cheaper.

Our price match applies only to UK Internet retailers and stores that have the identical product IN STOCK for immediate same day despatch or collection in store. Prices are compared not just on the product price but it also includes the cost of delivery. Price match critera only applies before an order is placed. Once an order has been placed we cannot price match retrospectively. For more details we request you speak to one our sales team staff on 01772 200 888.

Terms and Conditions: The price promise policy is done in good faith and can be withdrawn at any time without notice. A price match cannot be used in conjunction with other offers running on wirelessmadness.com. There maybe the rare case we cannot match a price and as such we are not able to guarantee price matching. The wirelessmadness.com Price Match Promise is subject to change and can be withdrawn at any time and is only available when the above criteria's are met.
Availability:

Model:

TRX86086-4O

Brand:

Average Rating:

Not Rated
Traxxas E-Revo VXL 2.0 4WD Electric Monster Truck with VXL-6S ESC and TQi Radio System (Orange)

There is no other monster truck like E-Revo. It embodies the highest level of creativity in design and engineering that unleashed a stunning array of new technology, new innovation, and unheard of speed that reset every benchmark for racing monster truck performance. Now there is a new generation of E-Revo. This E-Revo retains all the benefits of its original ground-breaking, award-winning design, but fortifies them with brute strength and an intense, take-no-prisoners attitude to deliver what is simply the ultimate 6s monster. Get ready for a whole new level of power, strength, and speed.

E-Revo's over-the-top power can sometimes land you upside down. Traxxas' exclusive Self-Righting system keeps the fun going with minimal interruption. Simply press a button on the transmitter and, in most circumstances, E-Revo will be back on its wheels in just seconds.

With just a handful of parts carrying over from the previous generation, the next generation E-Revo packs dozens of upgrades to make it the ultimate go-to vehicle for insane stunts and backyard bashing.

Features
70+ MPH Speeds with optional gearing
Updated Tyres and Wheels
Updated Suspension Arms
Updated Differentials
Heavy-Duty 5mm Suspension Links
Stronger Low CG Chassis
MAXX-Spec Driveline
Self-Righting
Brutal 6S Power
Specifications:
Battery Compartment - 156mm x 50mm x 29mm
Wheelbase - 14.94 inches (380mm)
Length - 23.05 inches (585mm)
Height - 8.7 inches (221mm)
Width - 18.32 inches (465mm)
Ground Clearance - 2.9 inches (73mm)
Front Shock Length - 3.42 inches (87mm)
Rear Shock Length - 3.42 inches (87mm)
Tyres - 6.4 x 3.5 inches (162mm x 88mm)
Wheels - 3.8 inches (97mm)
Weight - 11.2lb (5.08kg)
Speed Control - Velineon® VXL-6s
Motor - 2200kV Brushless
Transmission - Single speed
Gear Pitch - 1.0 Metric pitch (Mod-1)
Final Drive Ratio - 20.49:1
Differential Type - Sealed, 4-gear
Centre Differential Type - Sealed, 4-gear
Chassis Structure / Material - Composite tub
Drive System - Shaft driven 4WD
Transmitter - TQi™ 2-channel transmitter
Receiver - TRA6533 TSM
Servo - Dual 2075
Top Speed (optional gearing) - 70+ mph
Skill Level - 3

In the Box
Traxxas E-Revo VXL 2.0 4WD Electric Monster Truck (Orange)
TQi™ 2.4GHz Radio System
High Quality Maintenance Tools

Required to Complete
2 x 2S LiPo or 2 x 3S LiPo Battery with Traxxas iD Connector
Compatible LiPo Battery Charger
4AA Batteries for the Transmitter
Write Review
Note: HTML is not translated!
Continue