Newsletter
Brands
Bestsellers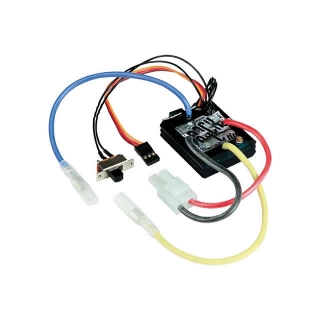 £34.99
Price Match Promise
Wireless Madness offers a price match promise to help our customers get the best deal possible at all times and all the while retain their custom. We aim to be as competitively priced as possible by scanning our competitiors prices. If you see an identical product elsewhere (other than our own promotions across our sites) including delivery, we will endeavour to match the price! In order to take advantage of this offer you must show us where it is cheaper.

Our price match applies only to UK Internet retailers and stores that have the identical product IN STOCK for immediate same day despatch or collection in store. Prices are compared not just on the product price but it also includes the cost of delivery. Price match critera only applies before an order is placed. Once an order has been placed we cannot price match retrospectively. For more details we request you speak to one our sales team staff on 01772 200 888.

Terms and Conditions: The price promise policy is done in good faith and can be withdrawn at any time without notice. A price match cannot be used in conjunction with other offers running on wirelessmadness.com. There maybe the rare case we cannot match a price and as such we are not able to guarantee price matching. The wirelessmadness.com Price Match Promise is subject to change and can be withdrawn at any time and is only available when the above criteria's are met.
Availability:

Model:

TIOROCKC

Brand:

Average Rating:

Not Rated
Mtroniks Tio Rock Crawler 35T Waterproof Brushed ESC

The Tio Rock C is the first dedicated brushed controller for Rock Crawling from Mtroniks. It has selectable battery type and an EXTREME 5V/5A BEC!

With the crawling section of RC continuing to grow, Mtroniks has added a new speed controller to its range .... the Tio ROCK-C.

The Rock-C speed controller has been designed around an intelligent bridge switching processor, this allows far greater control of the motor in drive and braking modes, resulting in much better, perfect low speed control and fully symmetrical performance with no delay in forwards or reverse.

The Rock-C has a high power 5volt/ 5Amp BEC that's perfect for super high-torque servos. It's extreme power drag brakes provide monster holding power and are unbeatable for controlled downhill descents.

The Rock-C also includes, built in Li-Po cut off protection, this monitors the battery packs voltage, and prevents them from dropping below safe levels.

The Rock-C can be programmed to run on NiCAD/NiMH cells or Li-Po cells with one easy press of a button.

Another feature of the Rock-C are its two different running modes. Crawler mode has monster drag brakes and a smoother throttle profile to give even finer control across the throttle range. The second mode gives linear throttle and standard brakes.

Add the already legendary 100% waterproof design and the Rock-C is definitely a serious contender for any crawling competition!

Features
Selectable battery type, NiCAD/NiMH or LiPo (Blue LED indicator)
Built in failsafe to protect against complete loss of signal or when out of range (compatible with all manufacturers receivers)**INDUSTRY FIRST**
ABSOLUTE short circuit and motor overload protection
35 turn motor limit
EXTREME Drag brakes (select from dual mode)
EXTREME 5Volt / 5ABEC
Quad core bridge switching microprocessor
4-10 cells NiCAD/NIMH or 2-3 cell LiPo
Dual mode - Crawler mode and standard truck mode
4 Layer super power circuit board
Thermal integrated protection system
Digital one touch set up
Legendary 100% waterproof design
Specification:
Length - 40mm
Width - 35mm
Height - 12mm
Weight - 55g
Write Review
Note: HTML is not translated!
Continue
There are no additional images for this product.